Homecoming Weekend 2023 Photo Galleries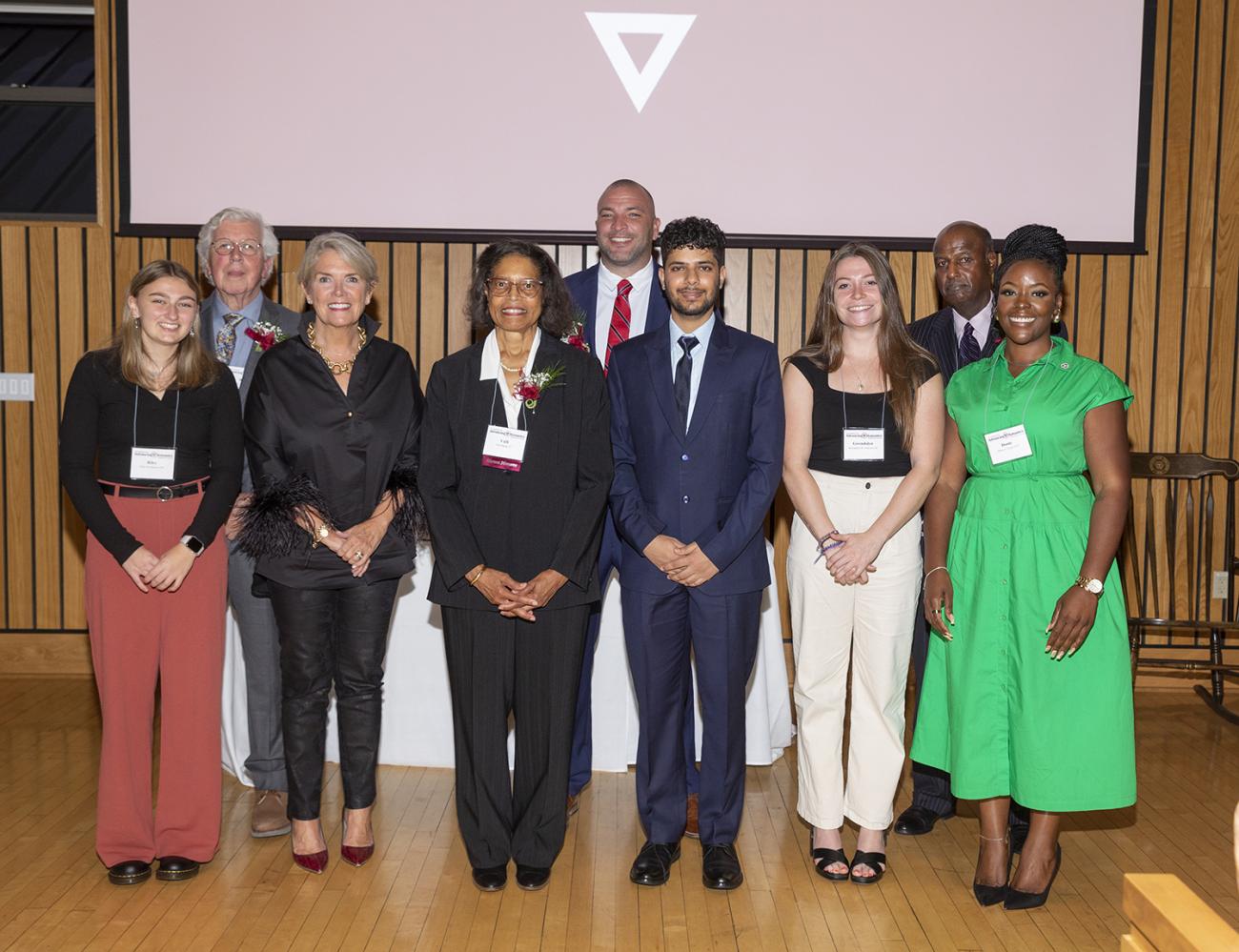 Thursday, October 19, 2023
Arts and Humanities Speaker - Emmy Award-winning journalist Jemele Hill was the 2023 Arts & Humanities Speaker, made possible through the generosity of Carlton '63 and Lucille Sedgeley.
Friday, October 20, 2023
Distinguished Professor of Humanics Impact Project Discussion - Moderated by previous Distinguished Professor of Humanics Robert Accorsi G'80, Kathy Mangano '86, G'88, EdD, summarized her 2022-23 project, titled, "Title IX at 50: Educate and Advocate," and Professor of Social Work Miguel Arce, MSW, announced his year-long project, "Fostering Equity and Inclusion for Latinas/os in Child and Family Welfare."
The Remarkable Legacy of Daniel Smith '60 - Loretta Neumann was pleased to return to her late husband's alma mater to present the story of the remarkable Daniel Smith '60, whose quietly heroic life came to an end last October, just days before the publication of his memoir, Son of a Slave: A Black Man's Journey in White America.
Health Sciences Center Event - Springfield College President Mary-Beth A. Cooper and Chair of the Board of Trustees William A. Burke III invited donors, alumni, faculty, staff, students, and friends, to celebrate the endless opportunities that the new Health Sciences Center represents for all of the invited guests.
Dance to Build Community - Guest artist series with Monica Bill Barnes. Over 30 people (alumni, students, community members, prospective students) took the class, and then 16 dancers (alumni and student mix) learned choreography that they will perform in the December dance concert.
Saturday, October 21, 2023
Pre-Game Donor Reception - This special event welcomed back to campus our members of the David Allen Reed Society, President's Council, and 1885 Society, to celebrate and recognize their leadership in giving to support our students.
Annual Alumni vs. Students Rope Pull - In another one of the great traditions during Homecoming Weekend, the returning alumni and the current students took part in a rope pull competition during halftime of the football game at Stagg Field.
Communications/Sports Journalism 25th Anniversary Celebration - COSJ alumni returned to campus representing places like ESPN, NBC Sports, USA Hockey, NESN, Masslive, and an array of TV stations, newspapers, and communications firms. This accomplished group of alums have written books, published in places like The New York Times, and won a slew of regional and national awards, including multiple Sports Emmys.
Alumni Awards Ceremony and Reception - The 2023 Alumni Association Awards recipients were recognized at the annual awards ceremony, followed by a cocktail reception. The 2023 honorees were: Distinguished Alumna Award - Valli Meeks '77, DDS, Distinguished Alumnus Award - William Plunkett '65, PhD, Young Alumna Award - Kelly Curtis '12, and Hall of Alumni of Color Achievers Inductee - Stanley Battle '73, PhD.
Alumni of Color Meet and Greet - Vice President for Inclusion and Community Engagement Calvin R. Hill helped celebrate and welcome Stanley Battle '73, PhD into the Hall of Alumni of Color Achievers.