Lieutenant Joseph Tiraboschi Promoted to Springfield College Deputy Chief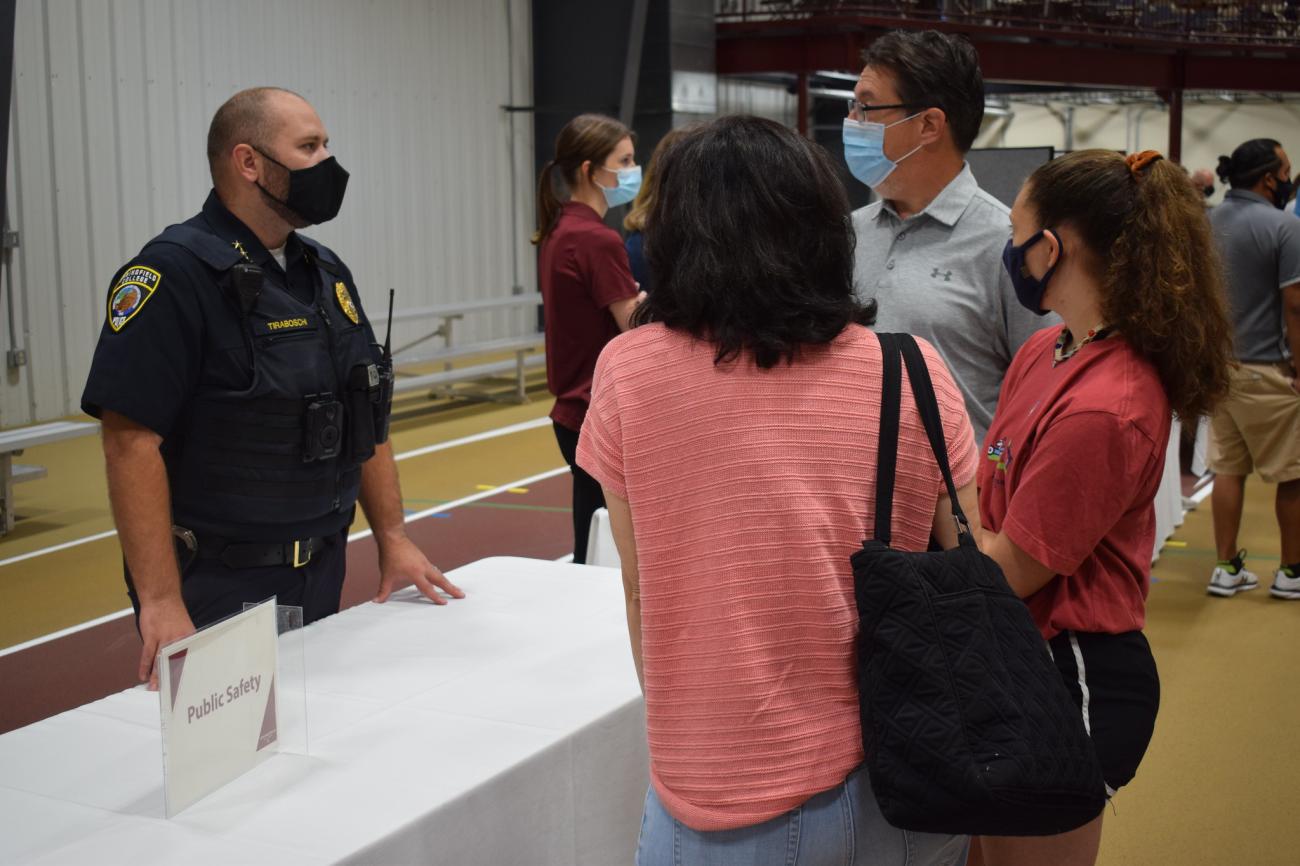 The Springfield College Division of Finance and Administration is excited to announce that Lieutenant Joseph Tiraboschi has been promoted to Springfield College Deputy Chief, effective immediately.
Joe has been a member of the Springfield College Police Department since 2017, most recently serving as Administrative Lieutenant, where he supervised more than 40 personnel members, including officers and dispatchers. In addition, he managed all crime statistics, managed the certification in accordance with the Massachusetts State Police, and directed all Department policies and procedures. 
"Although I've been working directly with Public Safety since July, I've had the chance to observe Joe's work during my time in Student Affairs and was very impressed with his dedication, care, and commitment to students and the greater community," said Springfield College Associate Vice President for Administration Patrick Love. "Now that I work more closely with him, I can see just how hard he works and his excellent leadership capabilities. His promotion is well-deserved and Public Safety will benefit tremendously with having him in this position."
Prior to his role as Administrative Lieutenant, Joe worked as Detective Sergeant, overseeing all criminal and non-criminal investigations, while also taking on the responsibilities of background investigator, internal affairs investigator, and sexual assault investigator. In addition, he was responsible for enforcing all U.S. Constitutional Laws, Massachusetts General Laws, and Springfield College Bylaws.
A 2013 graduate of the Massachusetts State Full-Time Police Academy, Joe transitioned from a Springfield College Police Department Dispatcher to Full-Time Police Officer in 2013. He earned his bachelor's degree in criminal justice from Springfield College in 2010, and he is currently on pace to earn his master's degree in counseling from Springfield College in 2022.