Office of Multicultural Affairs Hosts Mental Health Counselor Jeff J. Rocker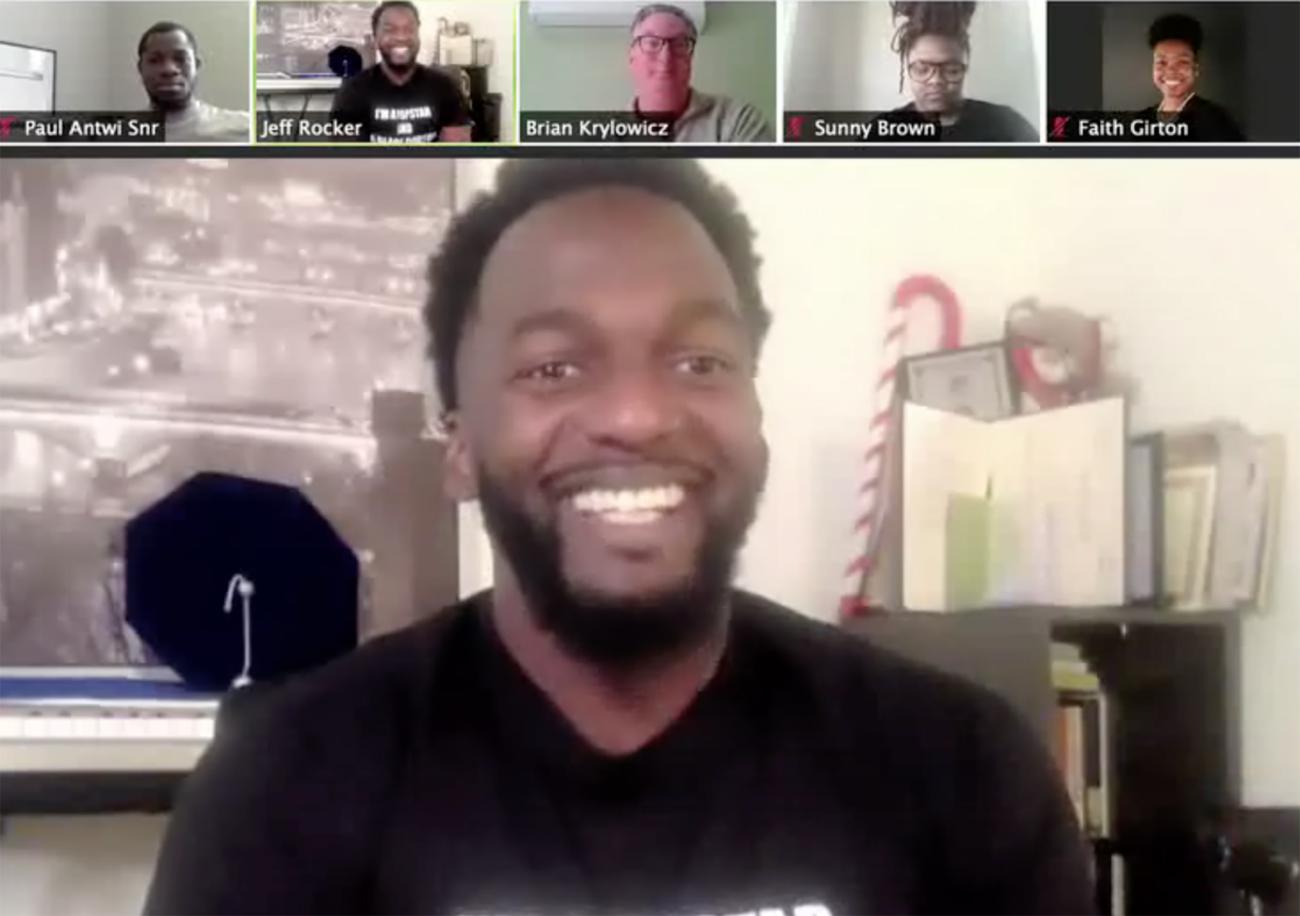 The Springfield College Office of Multicultural Affairs hosted nationally recognized licensed mental health counselor Dr. Jeff J. Rocker as part of the Cultural Connections Speaker Series on Thursday, Feb. 25. Rocker's virtual presentation was focused on Black Mental Health.
As part of Dr. Rocker's expertise, he uses innovative techniques and approaches towards troubled teens, interpersonal relationship partner conflicts, and professionals struggling with work-life balance. He also works with clients with debilitating addiction issues. Dr. Rocker hosts workshops to eliminate the stigma of therapy, including leading excursions and retreats for couples to improve their communication and gain a better understanding of each other.
In addition, Dr. Rocker has assisted in working with professional athletes in the National Football League, National Basketball Association, and Major League Baseball. He also has worked with clients in the motion picture, music, and entertainment industries. Dr. Rocker has earned a Ph.D. in marriage and family therapy and a master's degree in mental health counseling.
Dr. Rocker's presentation was sponsored by the Office of Multicultural Affairs and the Multicultural Fund, and in collaboration with the Counseling Center. Springfield College Director of the Counseling Center Brian Krylowicz joined Dr. Rocker during the presentation.  
The overarching goal of the Multicultural Fund is to support and encourage campus-based collaborations that promote social justice, antiracism, inclusion, and acceptance within the Springfield College community. Faculty, staff, students, and student clubs and organizations may apply for a grant through the fund in order to support these goals. More information can be found at Springfield.edu/inclusion-and-community-engagement/multicultural-fund.
Springfield College is an independent, nonprofit, coeducational institution founded in 1885. Approximately 4,100 students, including 2,500 full-time undergraduate students, study at its main campus in Springfield, Mass., and at its regional campuses across the country. Springfield College inspires students through the guiding principles of its Humanics philosophy – educating in spirit, mind, and body for leadership in service to others.