Physical Therapy Professor Regina Kaufman Accepted to Parkinson's Foundation Distinguished Physical Therapy Faculty Program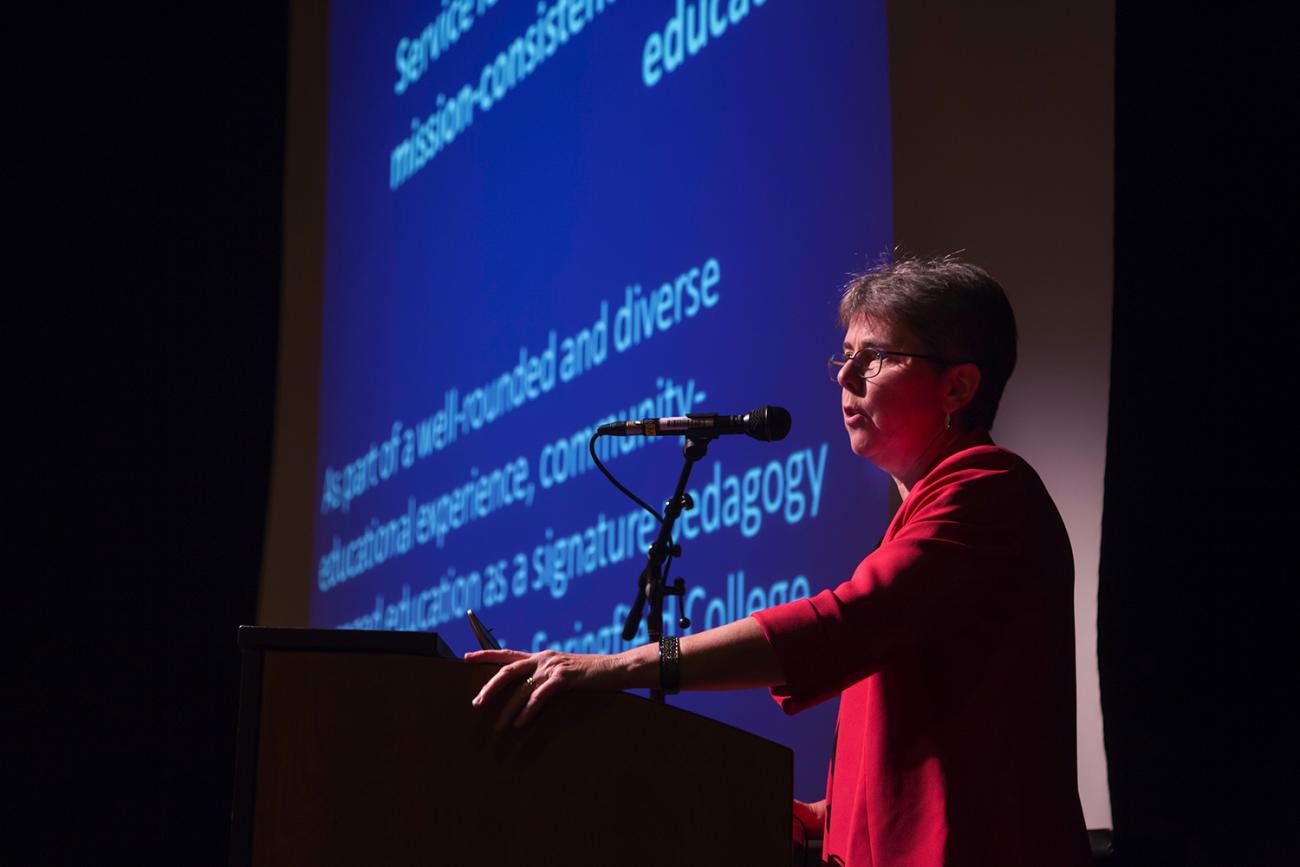 Springfield College Professor of Physical Therapy Regina Kaufman has been accepted to the Parkinson's Foundation Distinguished Physical Therapy Faculty Program. This competitive program improves Parkinson's physical therapy care by training faculty leaders across the United States with the latest evidence-based findings in Parkinson's research and care, which can be useful in educating physical therapy students.
The intensive course is open to only six to eight physical therapy faculty per site, which allows physical therapy educators to immerse themselves in learning. Kaufman has currently completed all requirements of the program.
With the number of people living with Parkinson's globally expected to double by 2040 to nearly 13 million, teaching physical therapy students in the classroom is one of the best ways to prepare the next generation of physical therapists to better care for the growing population of people living with Parkinson's Disease when they graduate.
"We are thrilled to welcome Regina to the Parkinson's Foundation Physical Therapy Program at Boston University," said Parkinson's Foundation Professional Education Associate Camila Gadala-Maria.
Kaufman joined the Springfield College Department of Physical Therapy faculty in 1999. She has been board certified as a specialist in neurologic physical therapy since 1998. During her 32-year career as a physical therapist, she has been committed to helping solve the problems, faced by people living with neurologic conditions.
Kaufman has a passion for active teaching and learning, and a desire to remain immersed in clinical practice, which drives her commitment to clinical service learning programs. In conjunction with her colleagues and students in the Springfield College Doctor of Physical Therapy Program, she coordinates the Stroke Exercise Group, as well as services at the Servicenet Enrichment Center for people with brain injury.
Kaufman has published and presented for national audiences on models for deep integration of community engagement into health professions curricula, and on the outcomes of engaged education for students and community partners.
Springfield College is an independent, nonprofit, coeducational institution founded in 1885. Nearly 5,000 students, including 2,500 full-time undergraduate students, study at its main campus in Springfield, Mass., and at its regional campuses across the country. Springfield College inspires students through the guiding principles of its Humanics philosophy – educating in spirit, mind, and body for leadership in service to others.