President and CEO of the YMCA of Greater Cincinnati Visits Springfield College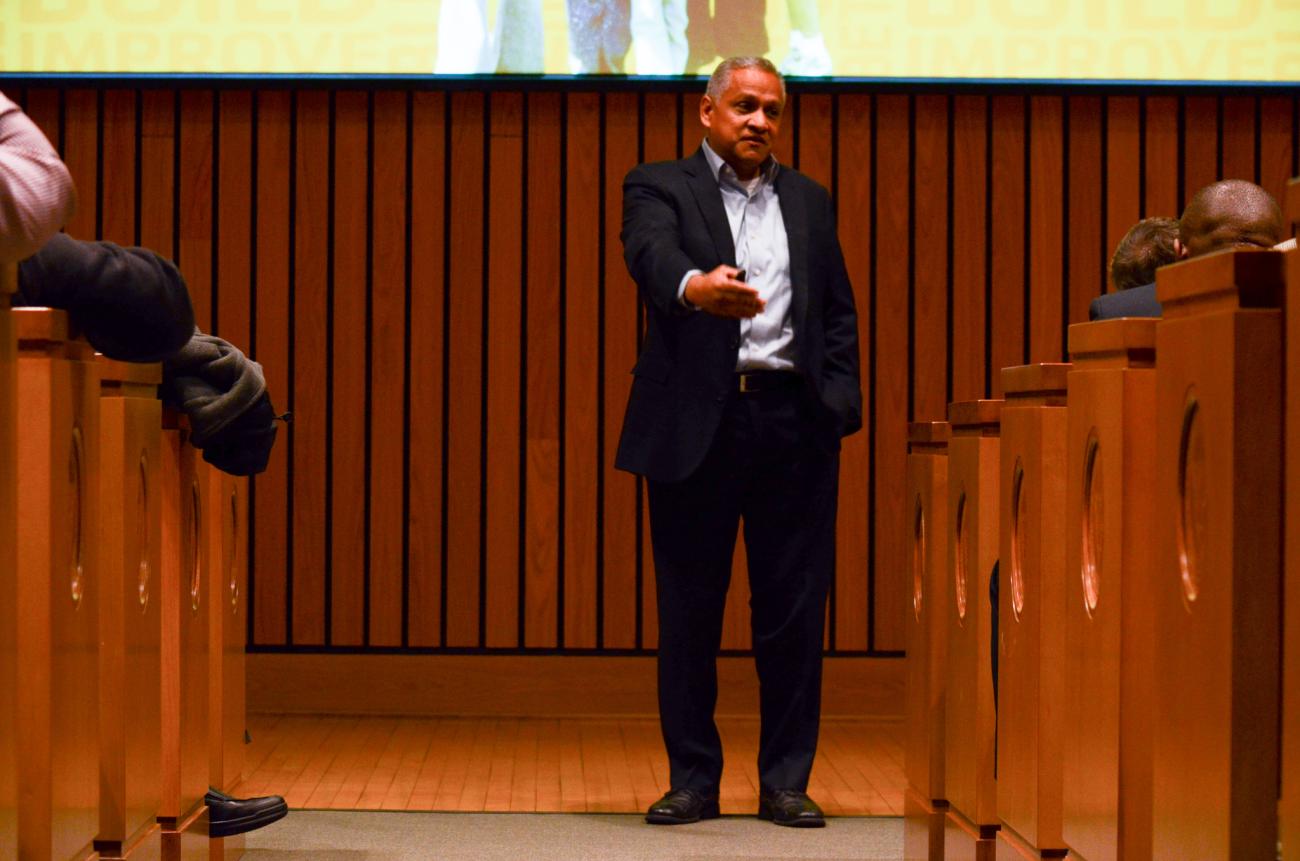 Sponsored by the office of YMCA Relations and the YMCA club, Jorge Perez, the President and CEO of the YMCA of Greater Cincinnati, visited the Springfield College campus on Wednesday, Nov. 20, 2019, in Harold C. Smith Presentation Room in Judd Gymnasia, to talk about how to be a leader in today's changing society.
Perez believes that today's leaders are facing an increasingly volatile, uncertain, ambiguous world. Despite significant disruptions in just about every industry, many nonprofit organizations remain unchanged.  Perez wants to see organizations like the Y focus on innovations outside their current service models.
In his presentation, he explored a renewed focus on achievement, relationships and belonging, as well as the tools to accomplish transformation beyond just typical programs within an organization.
Perez is a nationally recognized nonprofit leader, CEO, manager, and director of large complex organizations. He is an accomplished strategic thinker, program innovator, fundraiser, and mission champion.