Sad news for the Springfield College community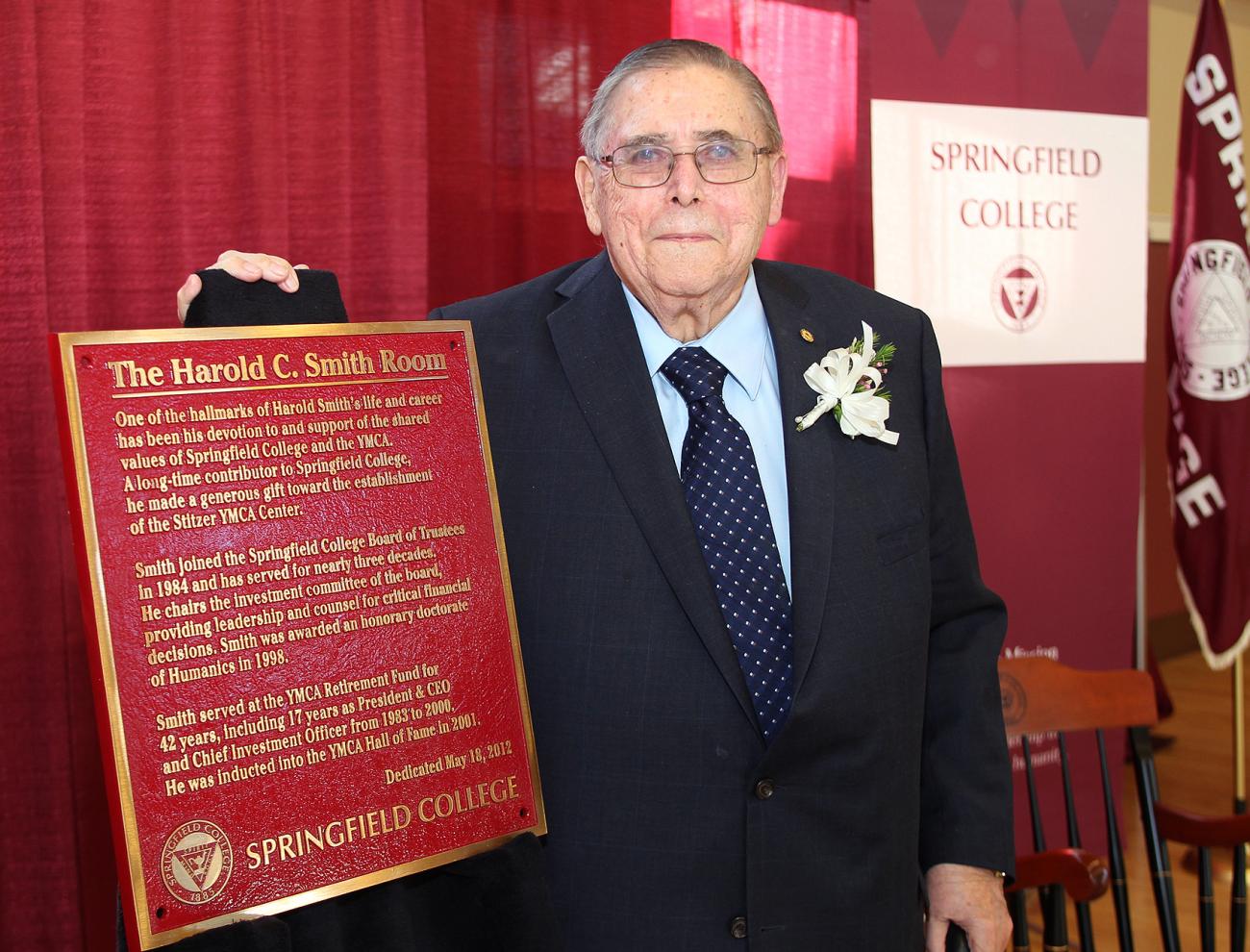 Springfield College announced that esteemed Trustee and beloved friend of Springfield College, Harold C. Smith, has passed away.
Smith was an active and valued member of the Springfield College Board of Trustees, serving as a Trustee for 31 years as well as a corporator for two years.  During his service as a Trustee, Smith shared his wise counsel and exemplary service as Chair of the Board's Investment Committee.  He was also a member of the Board's Executive Committee.  Smith was awarded an Honorary Doctor of Humanics degree in 1998 and was honored during a ceremony in 2012 dedicating the Harold C. Smith Room in Judd Gymnasia.
Smith enjoyed a long career with the YMCA Retirement Fund beginning in 1958.  He rose through the ranks to become President & CEO and Chief Investment Officer.  During his 17 years in that leadership position, the fund experienced unprecedented growth in membership and assets under his management.  In 2001, he was enshrined in the YMCA Hall of Fame.
"Throughout his career, Harold was passionate in strengthening the bond between Springfield College and the Y movement, a bond that is more than 130 years strong," said Springfield College President Mary-Beth Cooper. "He always believed Springfield College was a top choice to educate Y-career-minded students, and he was proud of his long affiliation with Springfield College."
Smith helped establish the Harold C. Smith YMCA Career Development Fund to support several areas of Y programming at Springfield College including defraying costs for students to attend regional and national YMCA conferences and potential employment trips. 
The College flag will be lowered for five days in Harold's memory.  Information regarding services will be announced at a later date.