Springfield College Alumna and Board of Trustee Member Releases Third Edition of Published Work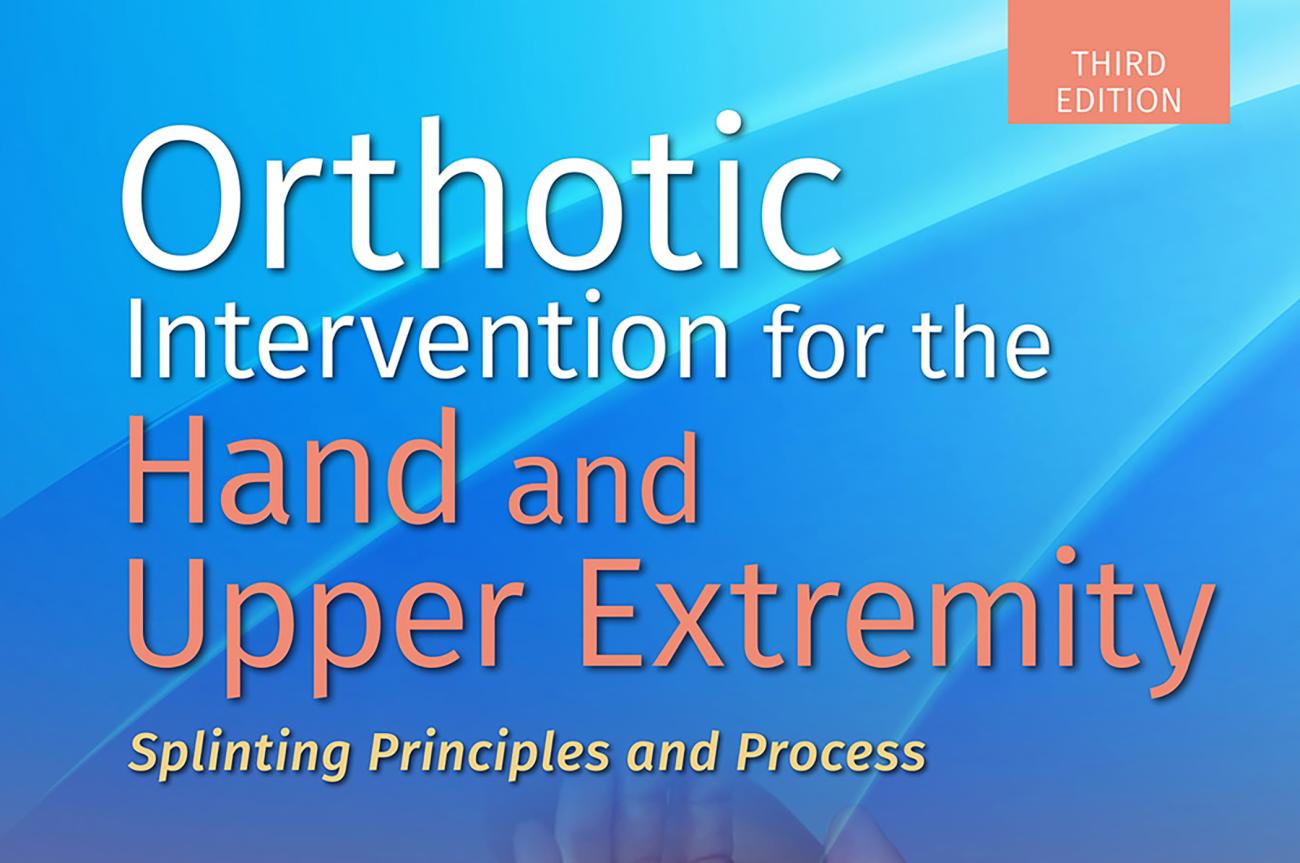 MaryLynn Jacobs, Springfield College alumna, Board of Trustee member, and senior director of National Hand Therapy Services for ATI Physical Therapy, is proud to announce the release of the third edition of her book, Orthotic Intervention for the Hand and Upper Extremity; Splinting Principles and Process.
Jacobs' most recent publication follows up on her previous published works, the Fabrication Process Manual for Orthotic Intervention for the Hand and Upper Extremity. This updated third edition is divided into the following sections: fundamentals necessary for successful orthotic fabrication, additional intervention methods, and orthoses for specific diagnoses and patient populations. Now with a larger format for more generous pattern appreciation, as well as incorporated and revised evidence-based content from an expanded list of contributing authors, it remains the go-to resource for every level of usage.
"Editing and writing these books for over 20 years has given me a way to archive and memorialize not only my clinical work, but that of talented surgeons and therapists from around the world," said Jacobs, MBA MS OTR/L CHT. "I am enormously proud of the contributions from many Springfield College alumni that have written chapters and shared clinical pearls and case studies. This edition is unique in that there are two books, a fabrication manual, and the main text. This allows the student/clinician/physician to access the main text for the study of a particular subject matter, yet use the fabrication manual for creating an orthosis in the clinic."
Jacobs' goal is to provide a publication that pushes the clinician to be better, think deeper, think 'what else,' be innovative, and not approach orthotic fabrication with a cookbook mentality.
"I am hopeful that future generations will continue to be inspired by this work and continue to share their stories, patient outcomes, and orthotic creations," added Jacobs.
This comprehensive text is the perfect resource for use in the classroom, during labs, and in clinical practice for both occupational and physical therapists. Additionally, it is a great reference for those studying to become a Certified Hand Therapist (CHT). Orthotic Intervention for the Hand and Upper Extremity: Splinting Principles and Process superbly highlights anatomical and mechanical principles; discusses associated indications and precautions; and promotes clinical reasoning skills by presenting various patient examples, therefore allowing you to confidently utilize techniques in clinical practice.
Springfield College is an independent, nonprofit, coeducational institution founded in 1885. Approximately 4,100 students, including 2,500 full-time undergraduate students, study at its main campus in Springfield, Mass., and at its regional campuses across the country. Springfield College inspires students through the guiding principles of its Humanics philosophy – educating in spirit, mind, and body for leadership in service to others.