Springfield College AmeriCorps Program Hosts Book Drive to Celebrate National AmeriCorps Week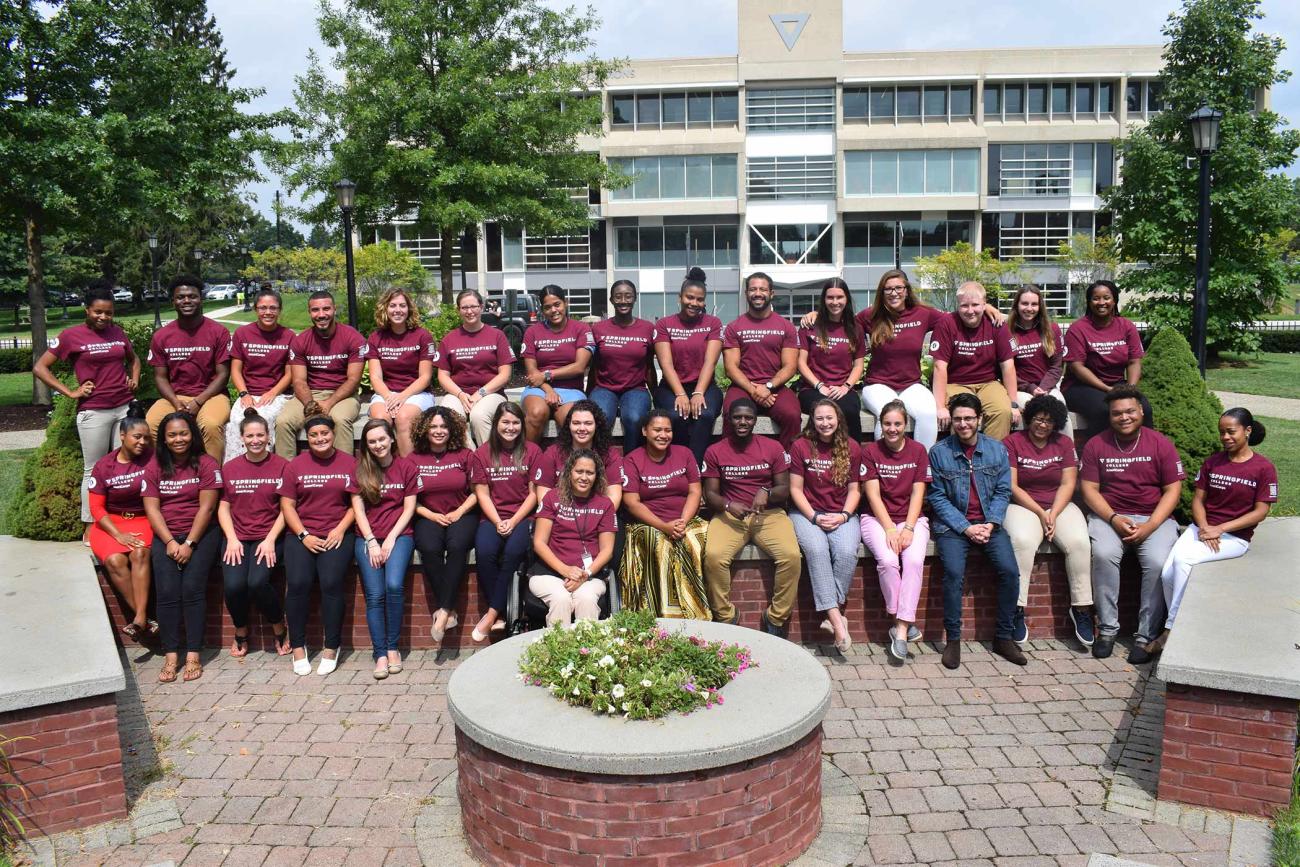 The Springfield College AmeriCorps program will be leading a Books for Kids Drive in honor of National AmeriCorps Week, which begins on March 8 and continues through March 14. The book drive will conclude on March 31 with the goal of collecting more than 300 new or very gently used books for youth groups up to age 18.
Book drive drop-off locations include:
On-Campus

All day: AmeriCorps Office, Suite 350 in the Flynn Campus Union.

During AmeriCorps Week from 9 a.m.-1 p.m., AmeriCorps tables in common areas of the Flynn Campus Union.

Off-Campus

Six Corners Barbershop at 296 Hancock St, Springfield, Mass.
The book drive project will be hosted in partnership with Noah's Publishing, Parent Villages, Inc., and local children's authors. Donated books will be given to local families, individuals donating will be entered to earn giveaways from local children's authors, and there will be scheduled read-aloud events that include local celebrities.
Springfield College students who donate at least three books will receive a coupon for a complimentary medium-sized drink at Dunkin Donuts. Anyone donating a book will automatically be entered into a raffle for gas cards. AmeriCorps members will be present to share information about AmeriCorps and how to join the program. The book drive will culminate with a community event that will be held during National Volunteer Week, April 19-25, 2020.
For 22 years, the Springfield College AmeriCorps program has provided the city of Springfield and Springfield Public Schools with student support and academic support specialists who provide mentoring, counseling, social-emotional reinforcement, direct interventions, and identification of risk factors that lead to dropping out of school. The Springfield College AmeriCorps program is the largest in Western Massachusetts.
Both Springfield College undergraduate and graduate students are encouraged to apply to the Springfield College AmeriCorps program, as well as community members, and retired educators. Both half-time and quarter-time positions are available. Members receive a modest living allowance and, upon completion of their service, they earn Education Award funds that can be applied toward tuition or qualified student loans.
Springfield College AmeriCorps members have provided more than 20,000 hours of service this school year in more than 18 Springfield Public Schools leading to academic success in English and math, and improved results in attendance, and behavior.
The AmeriCorps program at Springfield College is supported in part by the Corporation for National and Community Service, the U.S. Department of Education, the Massachusetts Service Alliance, the Funder Collaborative for Reading Success, and the Irene E. and George A. Davis Foundation.  
For more information about the Springfield College AmeriCorps program, visit springfield.edu/americorps or e-mail americorps@springfield.edu.
Springfield College is an independent, nonprofit, coeducational institution founded in 1885. Approximately 4,100 students, including 2,500 full-time undergraduate students, study at its main campus in Springfield, Mass., and at its regional campuses across the country. Springfield College inspires students through the guiding principles of its Humanics philosophy – educating in spirit, mind, and body for leadership in service to others.