Springfield College AmeriCorps Takes Part in United Way Day of Caring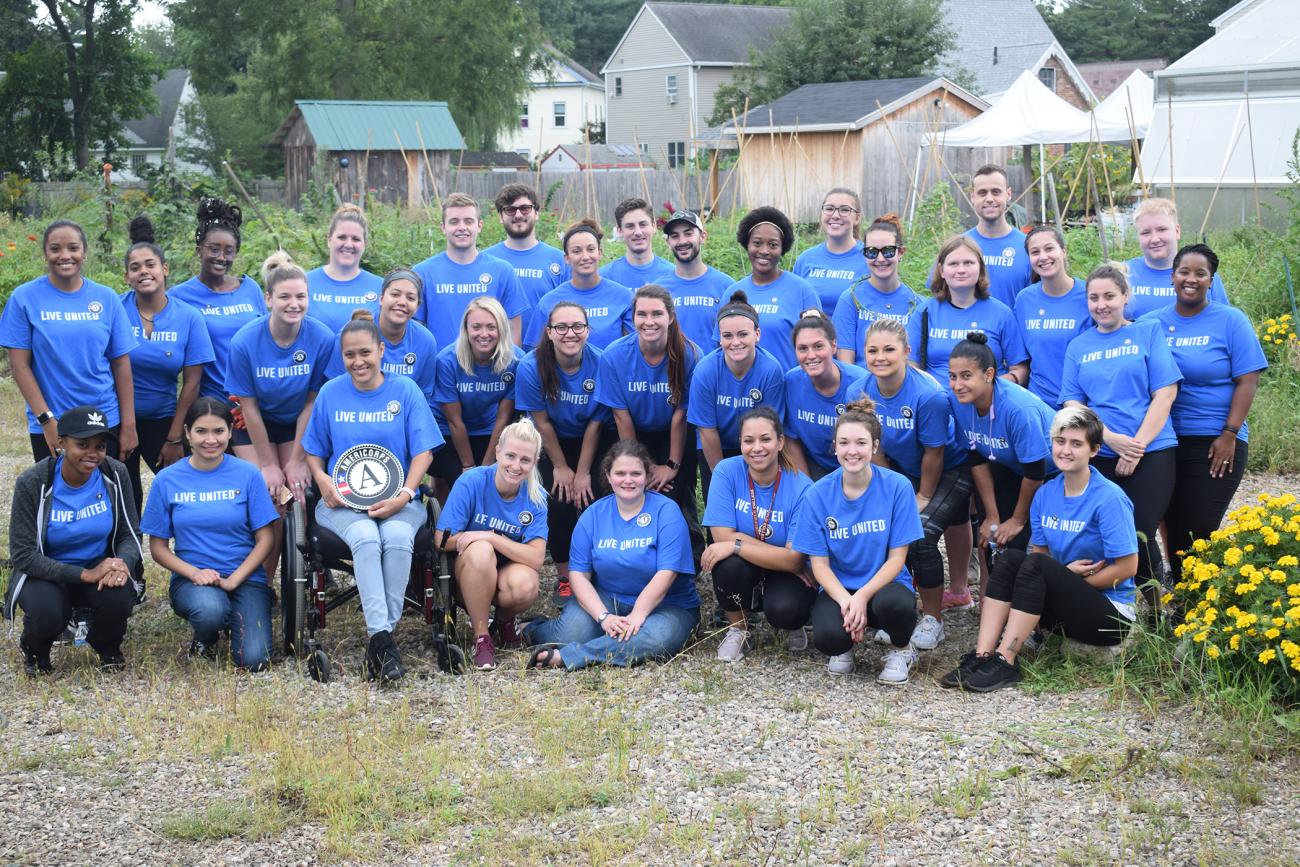 The Springfield College AmeriCorps program recently took part in the United Way Day of Caring event on Friday, Sept. 14, assisting with community service projects at the Community Garden location at 200 Walnut St. in Springfield.
Opened in June of 2018, the Community Garden operates a training program created for youth from around the Mason Square neighborhood and beyond to grow fruits and vegetables on vacant and abandoned lots. Youth receive a stipend and are taught principles of urban sustainable living and urban agriculture.
The new structure on Walnut St. is home to the organization's farm share pick-ups, cooking workshops, community gatherings, and other events. The food that is grown at the Community Garden is sold locally at the Mason Square Farmers Market, local restaurants, and corner stores. Youth also are encouraged to bring food home to their families and friends.
AmeriCorps is a network of local, state, and national service programs that connects more than 85,000 Americans each year in intensive service to meet our country's critical needs in education, public safety, health, and the environment.
AmeriCorps members serve with more than 3,300 nonprofits, public agencies, and faith-based and community organizations. Since 1994, more than 637,000 men and women have provided needed assistance to millions of Americans across the nation through their AmeriCorps service.