Springfield College Art Therapy/Counseling Professor Artwork Highlighted by National Art Education Association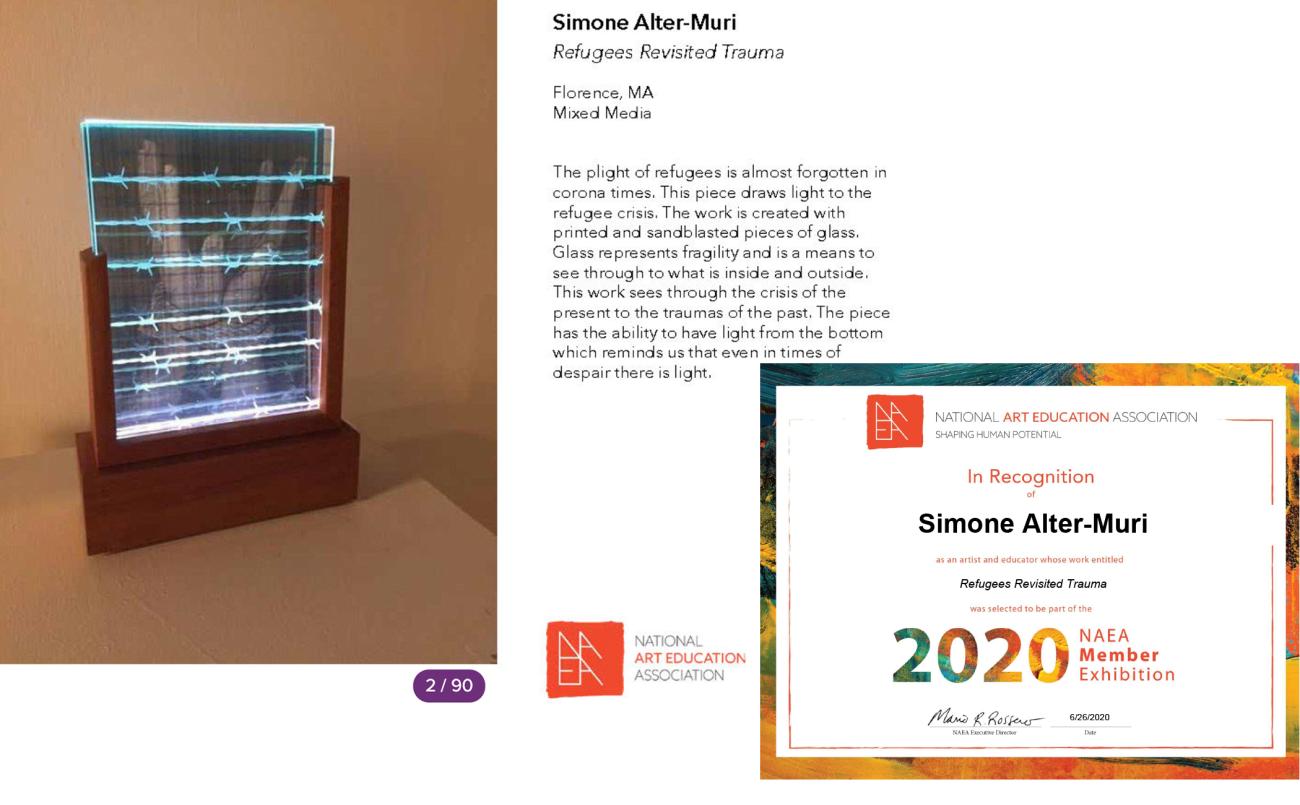 Springfield College Art Therapy/Counseling and Art Education Director Simone Alter-Muri's artwork will be highlighted as part of the National Art Education Association (NAEA) online showcase featuring artwork from art educators throughout the country in a juried virtual exhibition. The exhibit will run from July 1 through December 31.
This exhibit features artworks created by NAEA's vibrant professional community of visual art educators, highlighting a portion of the tremendous skill and vision of members worldwide. In addition to being art educators, many NAEA members are talented artists as well.
In its call for submissions, NAEA received a record-breaking 614 works from 46 states and the District of Columbia, as well as Australia, British Columbia, France, Kuwait, Ontario and Quebec. Jurors selected only 92 works for the 2020 NAEA Virtual Exhibition.
Submissions were reviewed in the following areas:
Originality and Uniqueness

Clarity and Meaning

Innovation and Creativity

Material Usage and Medium Application

Quality and Craftsmanship
Click here to view the Virtual Galley.