Springfield College Celebrates Constitution Day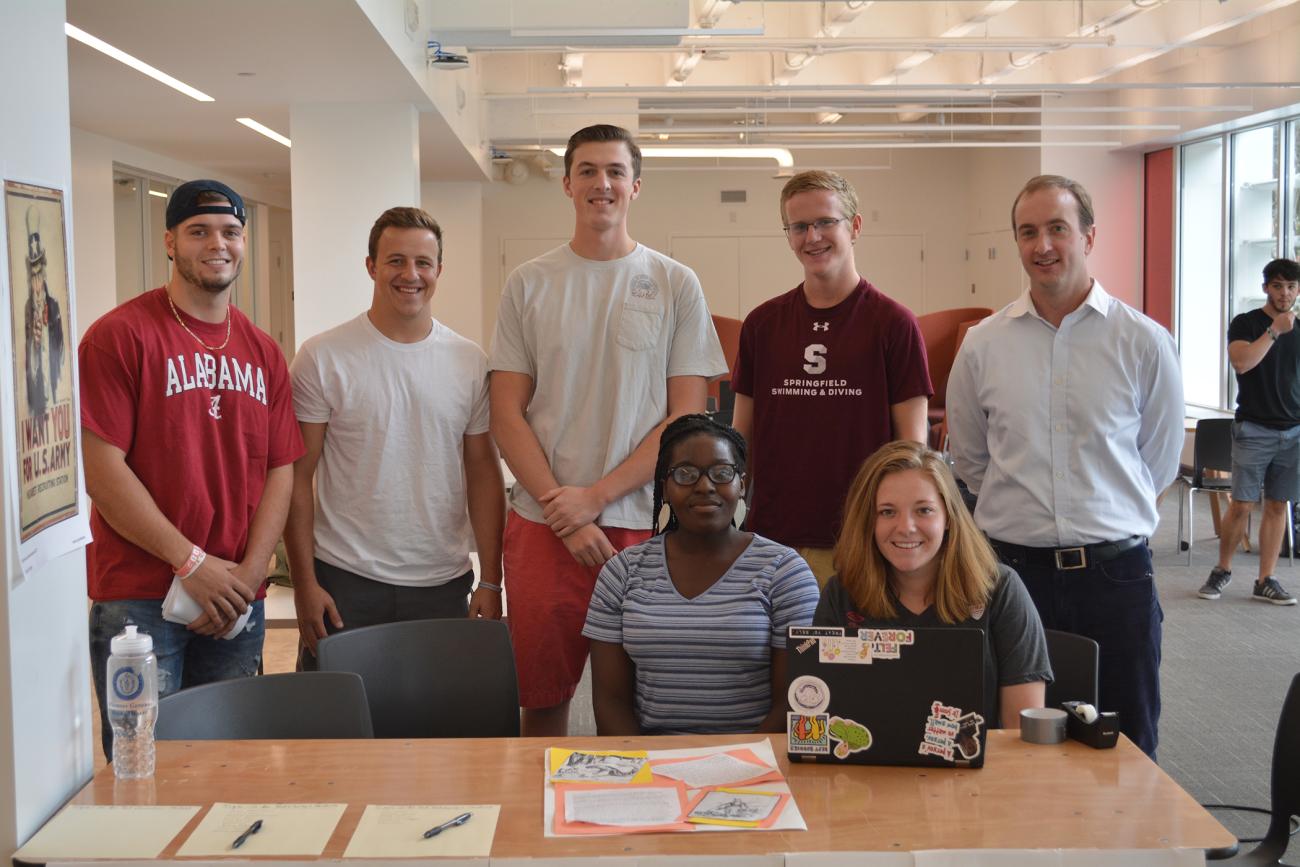 Each year, Springfield College joins colleges and universities and colleges across the country in observing Constitution Day.  On September 17, 1787, delegates attending the Constitutional Convention in Philadelphia signed the final draft of the United States Constitution after four months of debate, drafting, and revision.  Since 2004, all schools receiving federal funds have observed Constitution Day in some form during the week of September 17.  

This year, students in Professor Ian Delahanty's class HIST 201: Making History Public will organize the annual Constitution Dayevent at Springfield College, which takes place on Friday, September 22 from 12:00-1:00 on the first and second floors of the Learning Commons. Students in HIST 201 are spending the semester researching in the college's archives in order to create a public history exhibition about Springfield College students' and faculty's participation in World War I, and they will incorporate that topic into interactive exhibits for the Constitution Day event.  Their exhibits will give students and faculty the chance to learn and ask questions about how United States involvement in World War I affected Americans' constitutional rights and protections, as well as how legislation passed during and immediately after World War I continues to affect Americans' lives today.