Springfield College Community Joins the Nation in Mourning the loss of Congressman John Lewis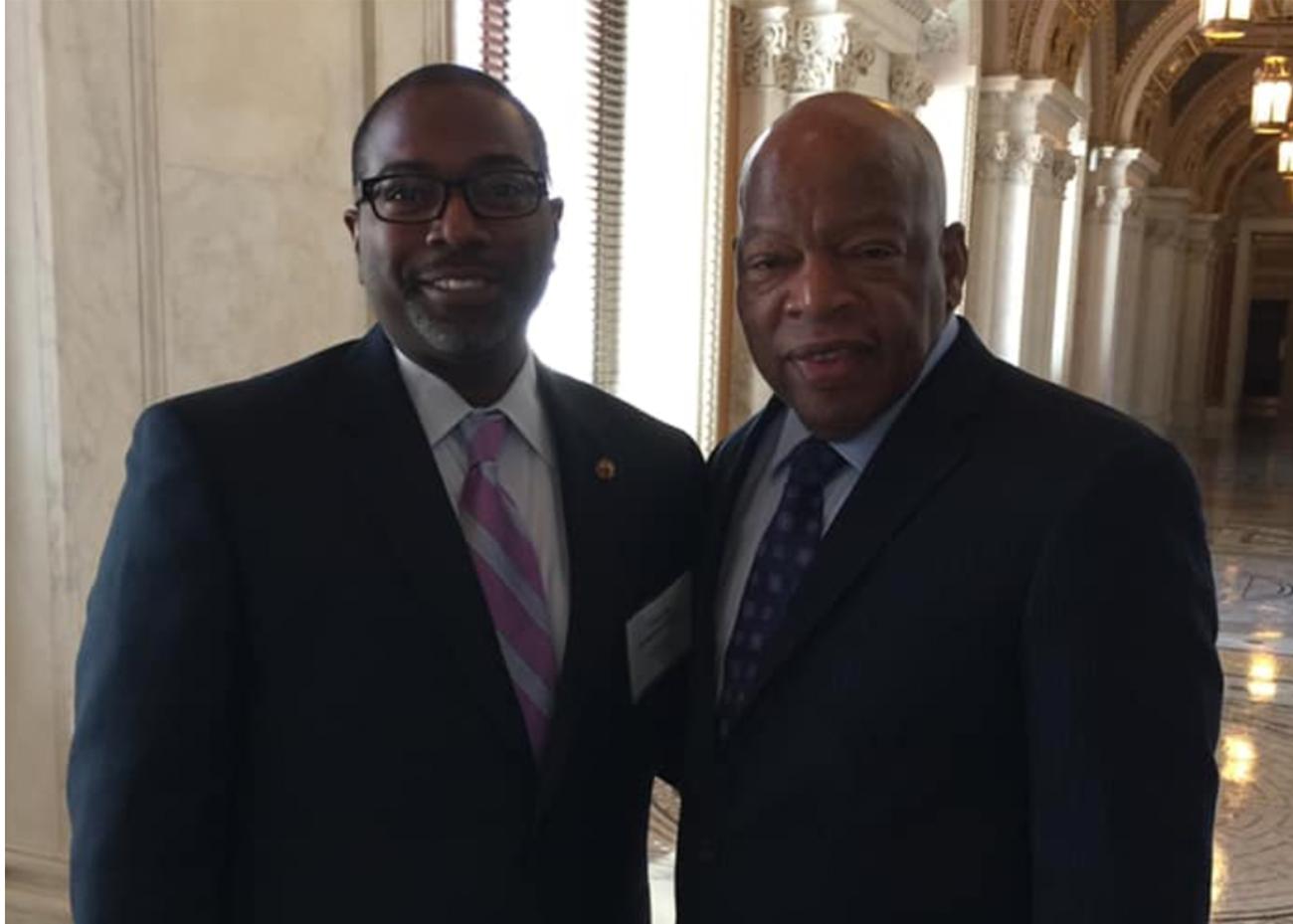 The Springfield College community joins with the nation in mourning the loss of Congressman John Lewis. His life was a testament to the ideals we aspire to - leadership in service to others. A giant in public service, Congressman Lewis championed what is right, what is just, and what is fair. His unwavering commitment to advancing human rights through perhaps the most fundamental demonstration of democracy – voting rights – signaled to all that action and progress do not require violence, but education and opportunity.
His life is an example to us all of courage and conviction, of honor and moral clarity. His legacy will live on as we, as a community of learners, seek to embody the ideals that he so humbly lived. "When you see something that is not right, not fair, not just, you have to speak up. You have to say something; you have to do something."
Fisk University and the American Baptist Theological Seminary have the honor to call Congressman Lewis their graduate, but his connection to our Humanics philosophy is unmistakable and his legacy must remain with each of us as we continue to advocate for and take action for the rights of all people who, for too long, have been considered as "others."
When Rep. John Lewis (age 80) and Rev. C.T. Vivian (age 95) passed away Fri., July 17, they were among few remaining 1960s Civil Rights activists from a generation that also included Bobby Kennedy and Rev. Martin Luther King Jr, the latter who was a Springfield College commencement speaker in 1964. Robert Kennedy's brothers also were honorary degree recipients and commencement speakers at Springfield College, John F. in 1956, and Edward M. "Ted" in 2006. Their fight for justice is one that we emulate today,
To honor the memory of Congressman John Lewis, who proudly served Georgia's 5th congressional district for over three decades, the College's flags are lowered to half-staff.
Sincerely,
Mary-Beth Cooper
Springfield College President