Springfield College Continues Collaboration with New England Business Associates to Introduce Project SEARCH Second Cohort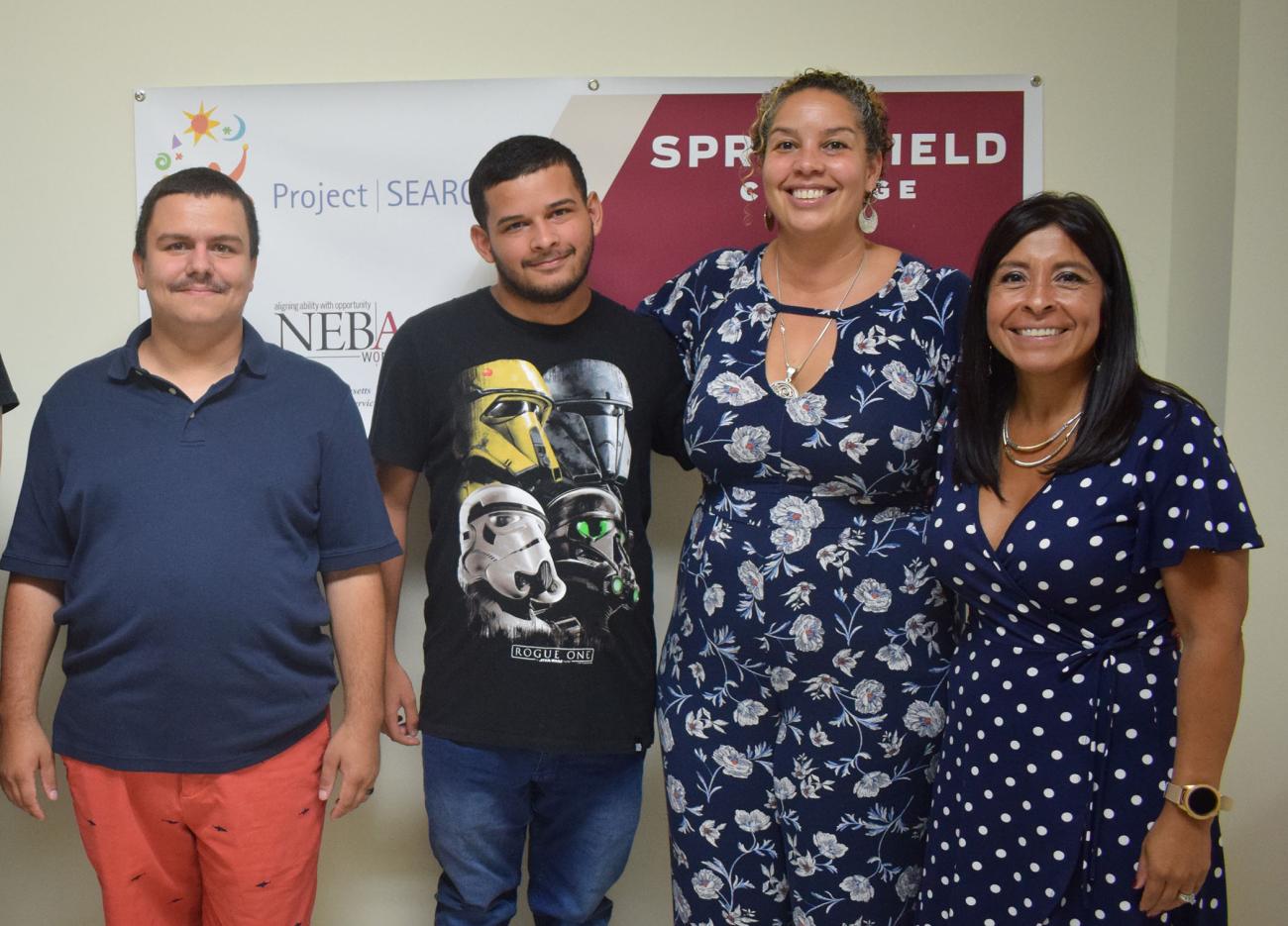 Springfield College will once again collaborate with New England Business Associates and introduce the second cohort of interns participating in the community's Project SEARCH program. The second cohort starts at Springfield College the week of Sept. 2-6, and will continue on throughout the 2019-20 academic year.
In May of 2019, the partnering organizations celebrated the graduation of the first cohort of interns participating in the Project EARCH program. Springfield College is the first college or university in Western Mass. to lead the Project SEARCH program on the campus.
The inaugural Project SEARCH cohort at Springfield College gained valuable experiences during the 2018-19 academic year. The cohort consisted of four individuals who had the opportunity to gain valuable work experience through month-long internship rotations with a variety of departments and offices within the Springfield College community including: the post office, technology services, business office, communications, archives, athletic equipment room, and facilities.
"We are excited to welcome cohort two and watch the strong impact they will have on our campus community," said Springfield College Director of Multicultural Affairs Felicia Lundquist. "They will be part of a community that is inclusive and welcoming as they develop their skill sets for future employment opportunities, and they will also be able to grow as individuals as well."
Project SEARCH's mission is to support young adults with disabilities to transition from school to work through a community agency partnership while gaining employability skills. The program is dedicated to workforce development that benefits the individual, community and workplace.
The Project SEARCH model involves an extensive period of training and career exploration, innovation adaptations, long-term job coaching, and continues feedback from teachers, job coaches, and employers.
"This Project SEARCH program continues to provide the tools right away to participants as they try and find out what their dreams and aspirations are moving forward in searching for future career opportunities," said New England Business Associates Chief Executive Officer Jeannine Pavlak. "We are so proud of our participants as we watch them grow so much during their time at the College."
New England Business Associates has partnered with the Department of Developmental Services during the last 35 years to help make sure programs like Project SEARCH are available for our youth.
Project SEARCH has more than 400 program sites in over 40 states in the United States, as well as programs in Australia, Canada, England, Scotland, and Ireland.
New England Business Associates' mission is to enable individuals, who may face barriers, to be fully included in community life through employment, and to become economically empowered in a way that incorporates and creates best practices, creates valued typical societal roles, and offers individualized opportunities.
Springfield College is an independent, nonprofit, coeducational institution founded in 1885. Approximately 4,100 students, including 2,500 full-time undergraduate students, study at its main campus in Springfield, Mass., and at its regional campuses across the country. Springfield College inspires students through the guiding principles of its Humanics philosophy – educating in spirit, mind, and body for leadership in service to others.