Springfield College Counseling Center Hosts Fresh Check Day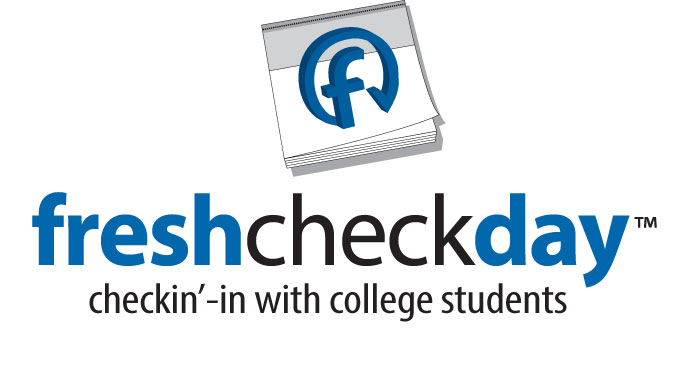 The Springfield College Counseling Center and the Jordan Porco Foundation hosted Fresh Check Day, a national community outreach program, on Thursday, Oct. 8, on the Naismith Green. The day brought awareness of mental health resources and coping strategies to college campuses throughout the country in a celebratory fair-like setting that includes interactive expo booths, free food, entertainment, and exciting prizes and giveaways.
Fresh Check Day helps build a bridge between students and the mental health resources and programs that exist on the campus, in the community, and on a national level. Using a peer-to-peer messaging model, Fresh Check Day utilizes student groups in addition to college/university staff to develop and execute interactive booths that deliver mental health and resource information in a fun and engaging way.
The Jordan Porco Foundation was founded in 2011 by Ernie and Marisa Porco after they lost their son, Jordan, to suicide when he was a freshman at St. Michael's College in Vermont. The Jordan Porco Foundation is committed to preventing suicide nationwide in the high school, college, and college entry student population. Through awareness, education, and innovative programming, JPF is reducing stigma around mental health and help-seeking, creating open conversations about the prevalence of suicide and mental health issues in the young adult population, and saving lives.
"We know a lot of college students struggle with depression, anxiety, and other psychological issues," said Springfield College Director of the Counseling Center Dr. Brian Krylowicz. "This event encourages students to be aware of the resources that are available on college campuses, such as counseling centers. Springfield College is truly committed to the spirit, mind, and body of our students, and Fresh Check Day is just another example of that commitment."
Some of the goals of this community outreach program are to increase awareness of mental health resources and services available to students; reduce stigma and misconceptions around mental health and suicide that often deter individuals from seeking help; empower peers to be gatekeepers by understanding warning signs and knowing what to do if a friend is exhibiting signs of suicide or a mental health concern; and increase willingness to ask for help if experiencing emotional distress. 
Founded in 1885, Springfield College is known worldwide for the guiding principles of its Humanics philosophy—educating students in spirit, mind and body for leadership in service to others. With its foundation of academic excellence and rich athletic heritage, Springfield College prepares students with real-world leadership skills for careers that transform lives and communities. The college offers a range of undergraduate and graduate degree programs in the fields of health sciences, human and social services, sport management and movement studies, education, business, and the arts and sciences. It also offers doctoral programs in physical education, physical therapy, and counseling psychology. The college is ranked in the 2016 edition of "Best Colleges" in the top tier of "Best Regional Universities – North Region" by U.S.News & World Report, and is designated as a premier Leadership Development Center by the YMCA of the USA. More than 5,000 traditional, nontraditional and international students study at its main campus in Springfield, Mass., and at its School of Professional and Continuing Studies across the country.