Springfield College Counseling Department Awarded $3.29 million DOE Grant
Funds will pay for training of school counselors with strong mental health focus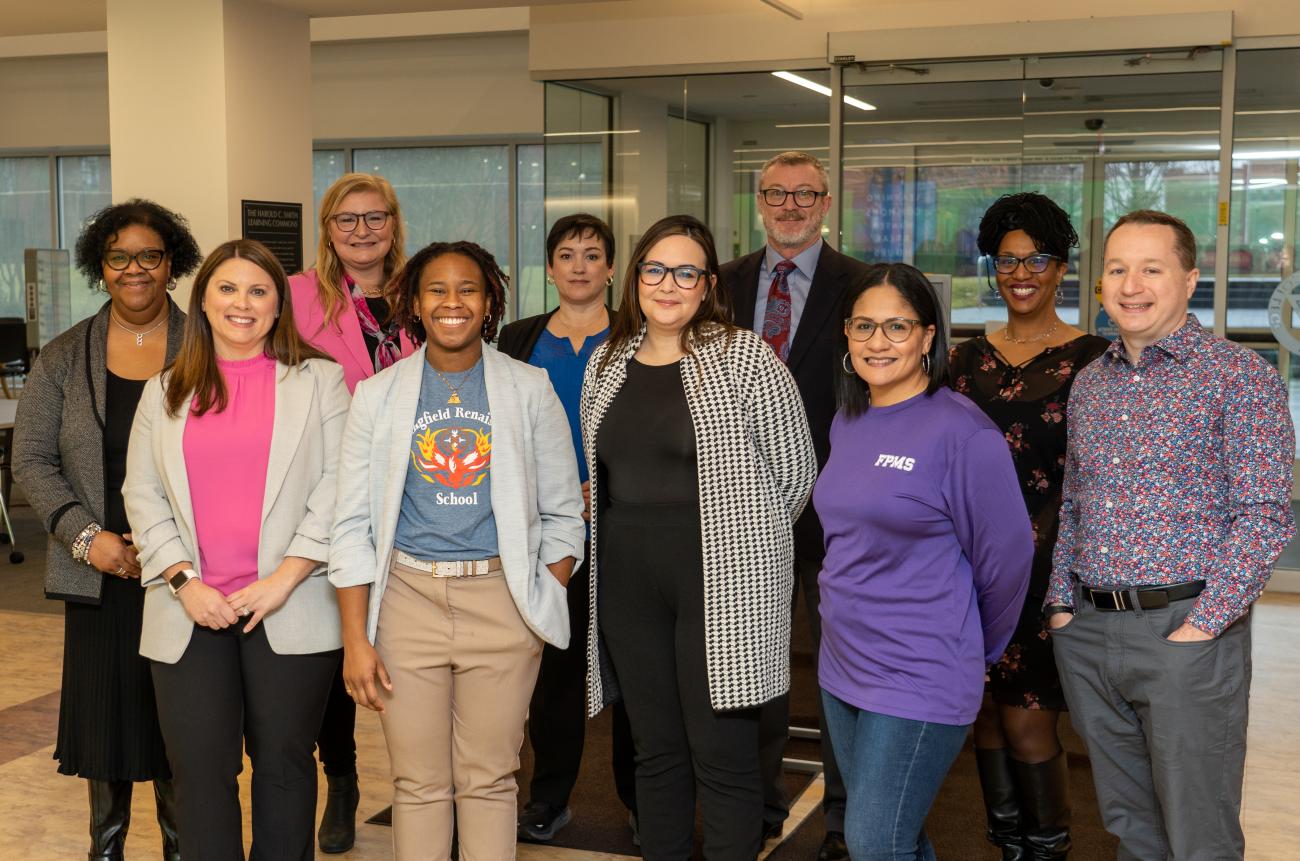 Allison Cumming-McCann, chair and professor in the Department of Counseling at Springfield College, has been awarded a $3.29 million Mental Health Service Professional Demonstration Grant by the U.S. Department of Education. The grant was written to enhance the training and number of racially and linguistically diverse school counselors in Springfield and Holyoke Public Schools and help address the increasing mental health needs among K-12 students.
School counselor trainees will be prepared by faculty in the Department of Counseling through either an accelerated program, designed for those who hold master's degrees in related fields, or a traditional graduate education program. There will also be a pipeline to mentor and support high school students who are interested in pursuing a counseling degree in the future.
"The counseling program has a rich history of partnering with and preparing school counselors to work in Springfield and Holyoke Public Schools," said Cumming-McCann. "This award will allow us to do an even better job recruiting and training counselors to reflect the diversity of our community."
Cumming-McCann is most excited about the innovative training opportunities: tuition assistance; stipends for fieldwork placements in Springfield and Holyoke schools through the AmeriCorps grant; coursework and supervision available in Spanish for bilingual students; specialized training in trauma-informed, and culturally relevant service provision; and funding for mentors in Springfield Public Schools and Holyoke Public Schools who supervise and support the future school counselors. 
Kelley Paige, grant project director and instructor/school counselor in the Department of Counseling, said she is looking forward to "working more closely with the Springfield and Holyoke Public Schools and provide trauma-informed training to students enrolled in our program as well as current employed school counselors."
Calvin R. Hill, PhD, Springfield College vice president for inclusion and community engagement, said he is grateful to Cumming-McCann and the school counseling faculty for looking to the future to address the counseling needs of local schools.
"With the demographic changes facing our public school, it is critical that those we prepare to work with students both mirror them racially, ethnically, and linguistically, as well as having the cultural competencies to meet the needs of diverse students," Hill said. "As an institution that prides itself on access, this grant allows us to further open our doors to students wishing to live the College's mission of service to all." 
Springfield Public Schools Superintendent Daniel Warwick said that the highly competitive Mental Health Service Professional Demonstration Grant will "significantly augment the mental health services offered to our community."
"With the prevalence of mental health issues in our society, it would be a misconception to think our schools are immune. In fact, research shows that mental health issues often begin during school-age years," Warwick said. "Springfield Public Schools is extremely pleased and grateful for the opportunity to partner with Springfield College to provide these valuable services and care for our students."
A grant kick-off celebration to honor school counselors during School Counseling Week will be held February 10. Anyone interested in learning more about, or applying for the school counseling program, should contact the College admissions department or visit springfield.edu/department-of-counseling.
 The U.S. Department of Education's Mental Health Service Professional Demonstration Grant Program provides competitive grants to support and demonstrate innovative partnerships to train school-based mental health service providers for employment in schools and local educational agencies.