Springfield College Doctor of Physical Therapy Program Achieves 100 percent Pass Rate on National Physical Therapy Examination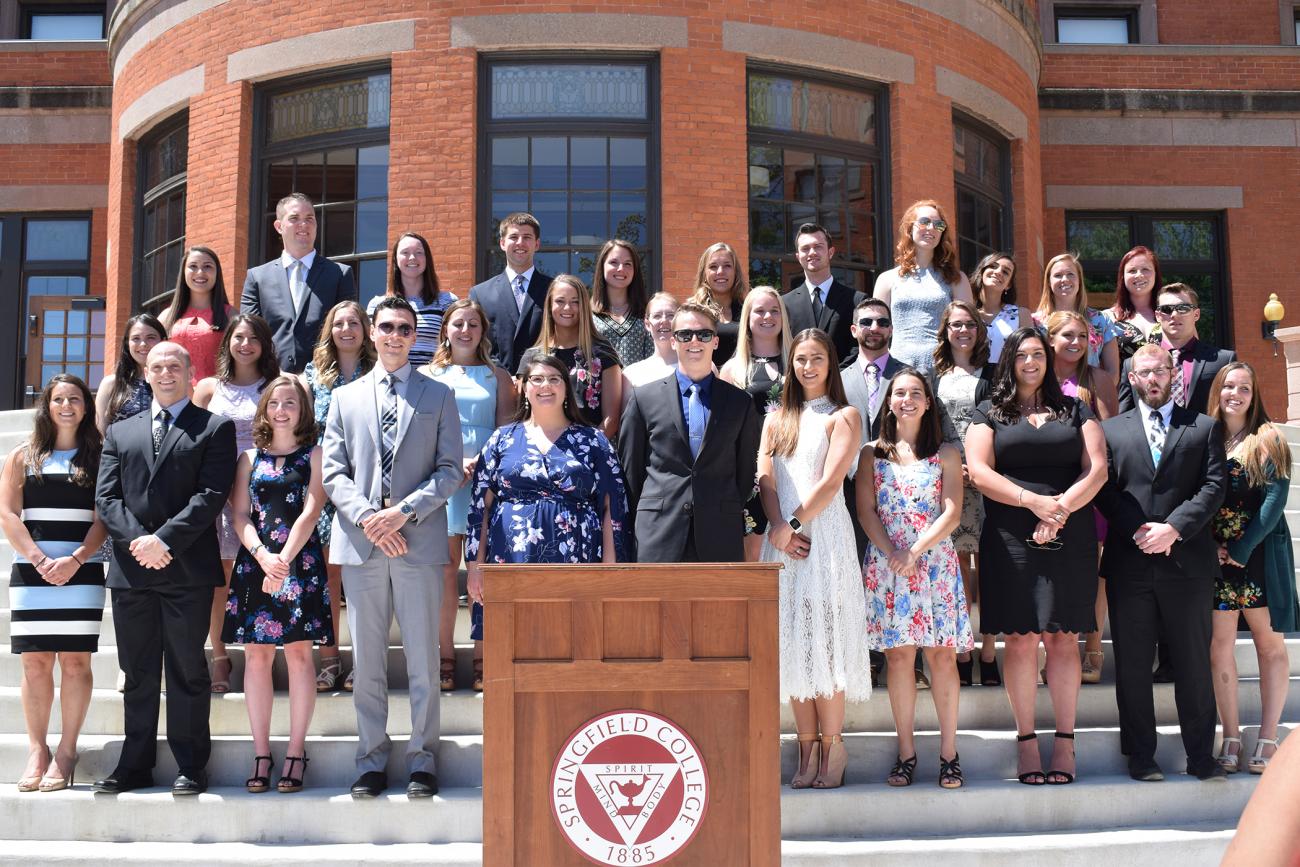 For the seventh consecutive year, the Springfield College Doctor of Physical Therapy (DPT) program has achieved a 100 percent pass rate. Most recently, the students graduating with their DPT in May 2018 earned this perfect mark and embarked on their chosen careers. Since 2011, the Springfield College DPT program has celebrated a 100 percent pass rate and 100 percent employment rate within six months of graduation.
The National Physical Therapy Examination is administered by the Federation of State Boards of Physical Therapy, and is the examination that every graduate of a physical therapy or physical therapist assistant education program must pass in the United States.
The Springfield College DPT program prepares highly qualified therapists for exemplary professional practice in physical therapy. 
The program gives students values and skills for lifelong learning, ethical behavior in practice, and a commitment to the enrichment and promotion of the physical therapy profession. Courses in anatomy, clinical sciences, organization and delivery of health care, research methodology, and statistics enable students to develop advanced problem-solving skills, a broad knowledge in the science and practice of physical therapy, and a clinically-based understanding of administration, research, and evidence-based practice. Part- and full-time clinical experiences in approved clinical education facilities round out the program.