Springfield College Hosts 2018 Britton C. and Lucille McCabe Lecture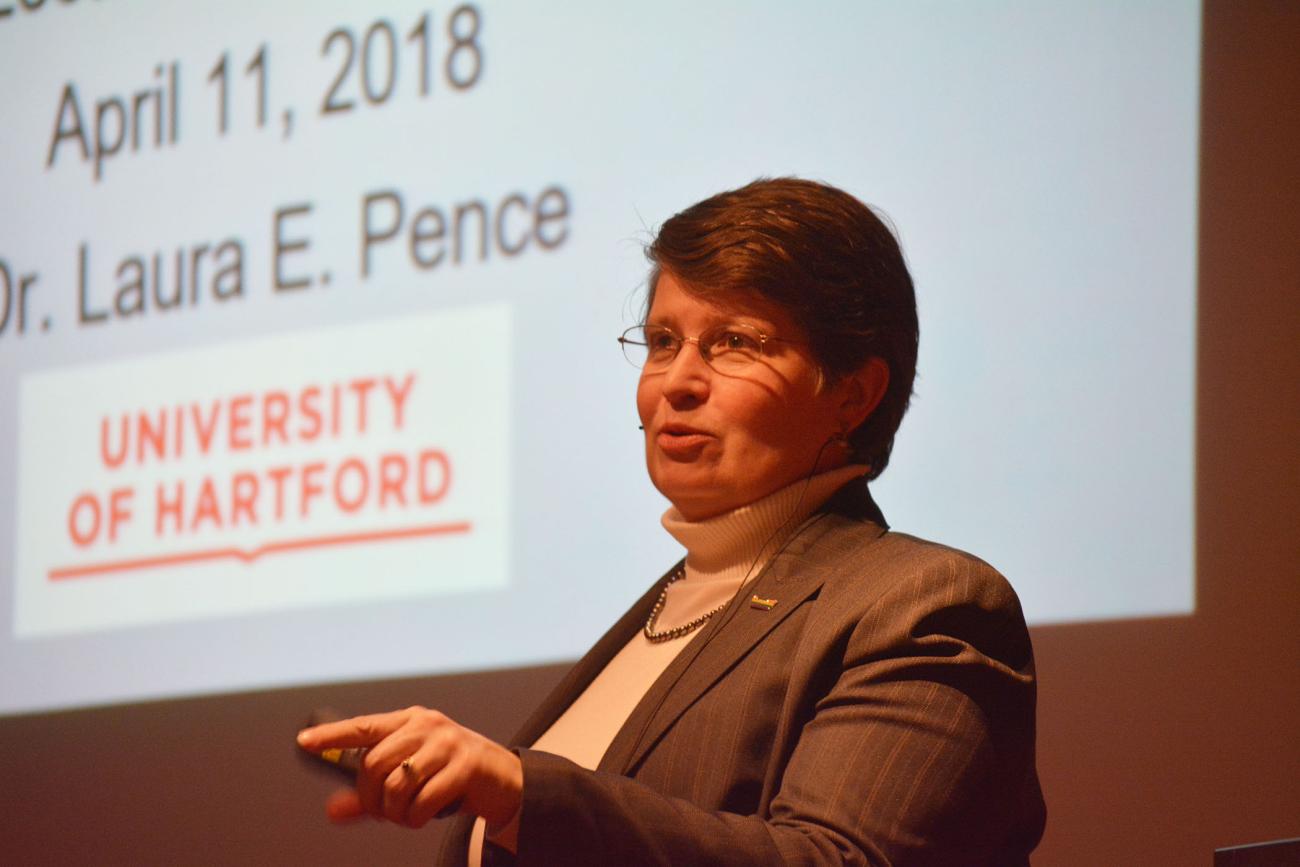 The Springfield College Department of Biology and Chemistry presented the 21st annual Britton C. and Lucille McCabe Lecture featuring Laura Pence, PhD, on Wednesday, April 11, in the Appleton Auditorium in the Fuller Arts Center. Pence's presentation, "Climate Change: The Big Picture and the Little Details," focused on understanding the cause of climate change and predicting the future impacts.
Pence is a professor of chemistry at the University of Hartford with expertise in environmental chemistry. She was a National Institutes of Health fellow at Massachusetts Institute of Technology and was named a fellow of the American Chemical Society in 2011 for her programming and leadership on environmental and sustainability issues.
The Britton C. and Lucille McCabe Lecture has been in existence at Springfield College since 1997 and honors longtime professor of biology at the College, Britton C. McCabe, and his spouse, Lucille McCabe.  The lecture series brings noted professionals in the health, biological, and physical sciences to Springfield College to discuss timely topics and discoveries.