Springfield College Hosts 2019 Peter V. Karpovich Lecture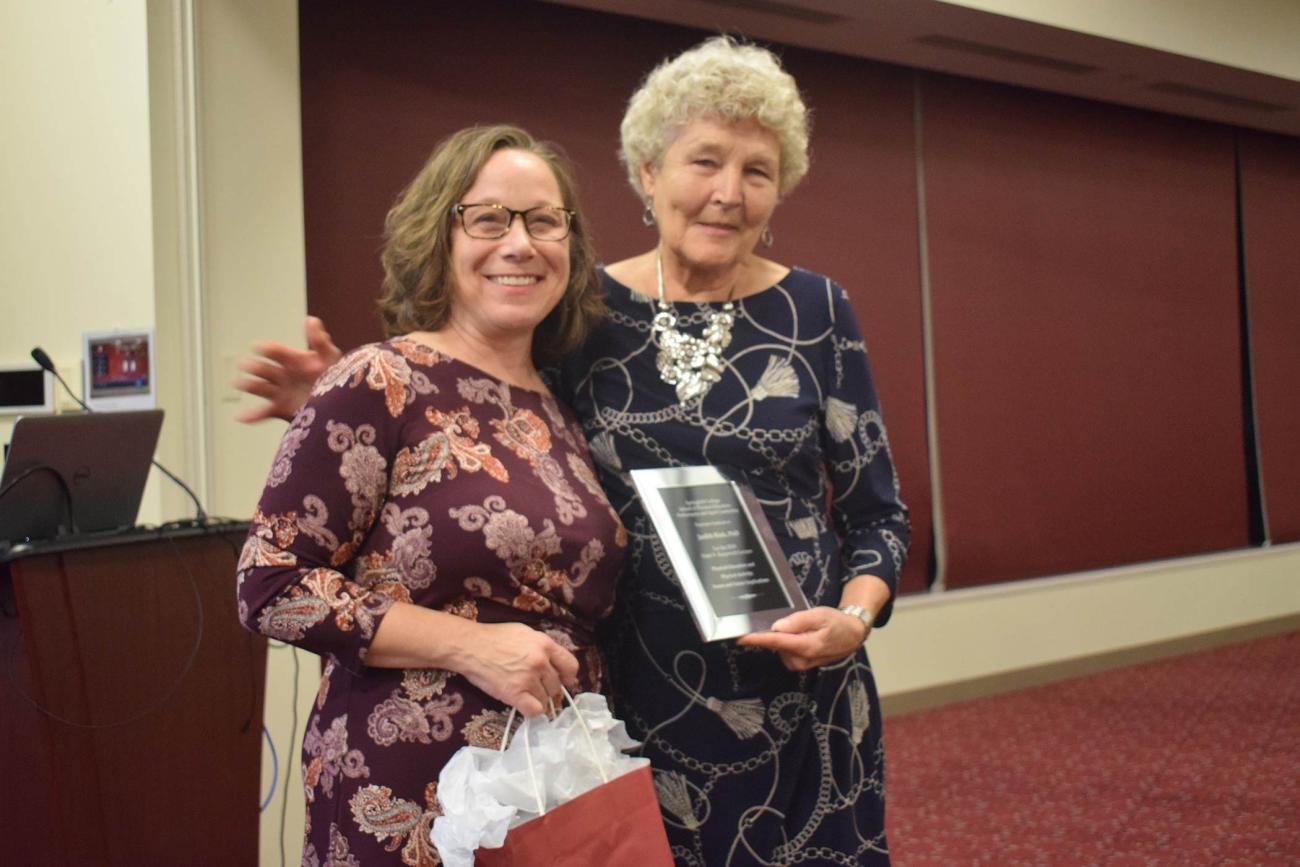 The Springfield College School of Physical Education, Performance and Sport Leadership presented the 2019 Peter V. Karpovich Lecture featuring physical education and health education expert Judy Rink, on Wednesday, Oct. 16, in the Cleveland E. and Phyllis B. Dodge Room.
Rink is the current distinguished professor emeritus at the University of South Carolina, where she spent 30 years working with the undergraduate and graduate programs in professional preparation chairing the work of over 25 doctoral students. During her impressive career, she earned the Society of Health and Physical Educators (SHAPE) Research Council Distinguished Service Award; the American Alliance of Health, Physical Education, Recreation, and Dance (AAHPERD) Luther Gulick Award; the AAHPERD Scholar Award; and the National Association for Sport and Physical Education (NASPE) Hall of Fame Award.
A member of the National Academy of Kinesiology, Rink chaired the first national physical education content standards committee and worked with NASPE to develop the PE-Metrics material. She has currently chaired the SHAPE committee to develop national assessments for the 50 Million Strong SHAPE initiative.
In addition, Rink has published over 70 manuscripts, and has been on the editorial review board of all the leading physical education research journals including: editor in chief for the Journal of Research for Teaching in Physical Education and the pedagogy section editor for the Research Quarterly.
Springfield College established the Karpovich Lecture in 1973 in memory of its former faculty member, Peter V. Karpovich, who was an internationally recognized exercise physiologist and one of the principal founders of the American College of Sports Medicine. Karpovich joined the Springfield College faculty in 1927 serving as a professor of physiology. He was named director of health education at the College in 1947 and was appointed research professor of physiology in 1955.
Springfield College is an independent, nonprofit, coeducational institution founded in 1885. Nearly 5,000 students, including 2,500 full-time undergraduate students, study at its main campus in Springfield, Mass., and at its regional campuses across the country. Springfield College inspires students through the guiding principles of its Humanics philosophy – educating in spirit, mind, and body for leadership in service to others.