Springfield College Hosts 24th Annual Weckwerth Lecture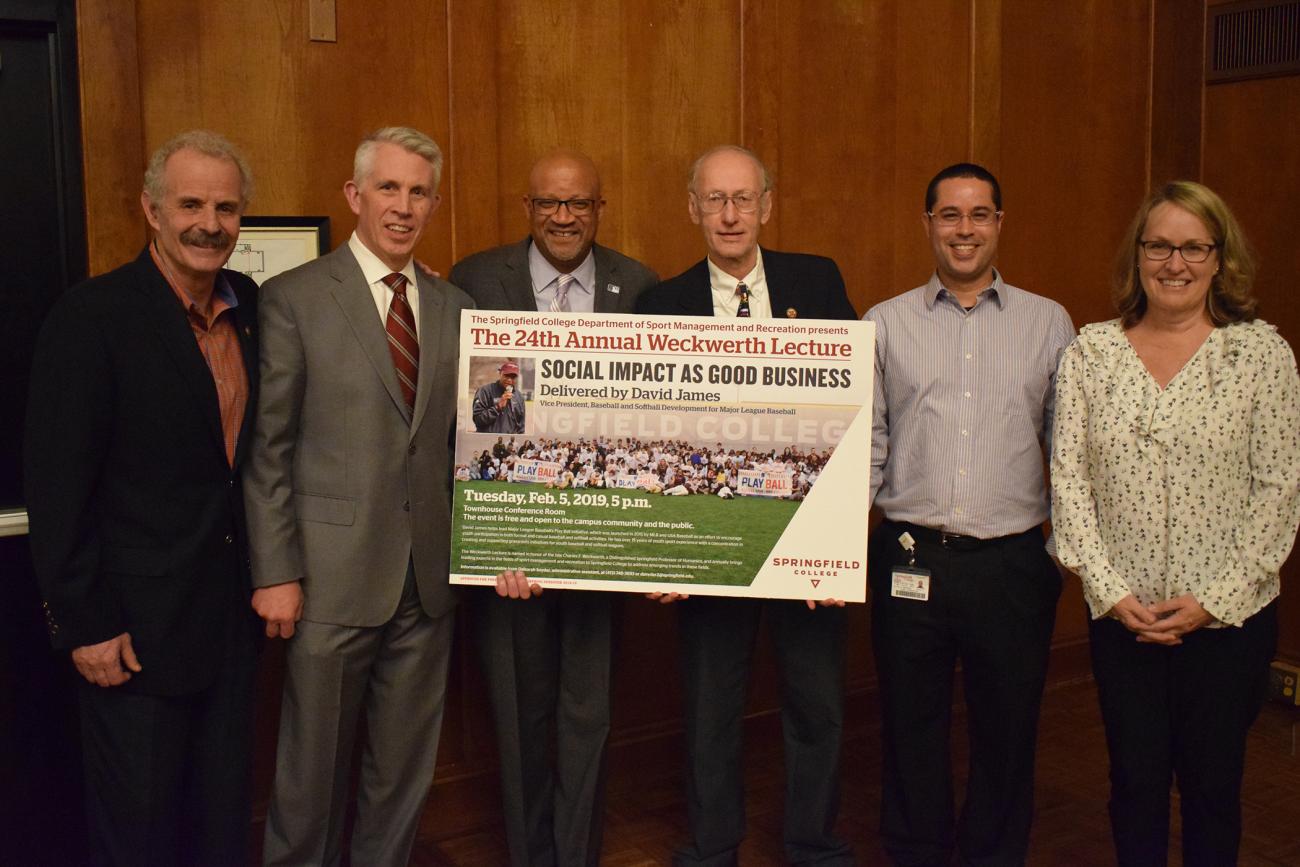 The Springfield College Department of Sport Management and Recreation hosted the 24th Annual Weckwerth Lecture featuring Major League Baseball Vice President for Baseball and Softball Development David James on Tuesday, Feb. 5, in the Townhouse Conference Room.
James helps lead Major League Baseball's Play Ball initiative, which was launched in 2015 by MLB and USA Baseball as an effort to encourage youth participation in both formal and casual baseball and softball activities. In April of 2018, James assisted with a Play Ball event at Springfield College in which sport management and recreation students, along with baseball and softball team members, served as clinicians and assisted Major League Baseball staff members in leading fourth, fifth, and sixth grade students from the Elias Brookings Elementary School and William N. DeBerry Elementary School through baseball and softball activities.
James has over 15 years of youth sport experience with a concentration in creating and supporting grassroots initiatives for youth baseball and softball leagues.
The Weckwerth Lecture is named in honor of the late Charles F. Weckwerth, who was a distinguished Springfield College professor of Humanics, and annually brings leading experts in the fields of sport management and recreation to Springfield College to address emerging trends in these fields.
Springfield College is a private, coeducational institution founded in 1885. Nearly 5,000 students, including 2,500 full-time undergraduate students, study at its main campus in Springfield, Mass., and at its regional campuses across the country. Springfield College inspires students through the guiding principles of its Humanics philosophy – educating in spirit, mind, and body for leadership in service to others.