Springfield College Hosts Athletic Administration Leadership Series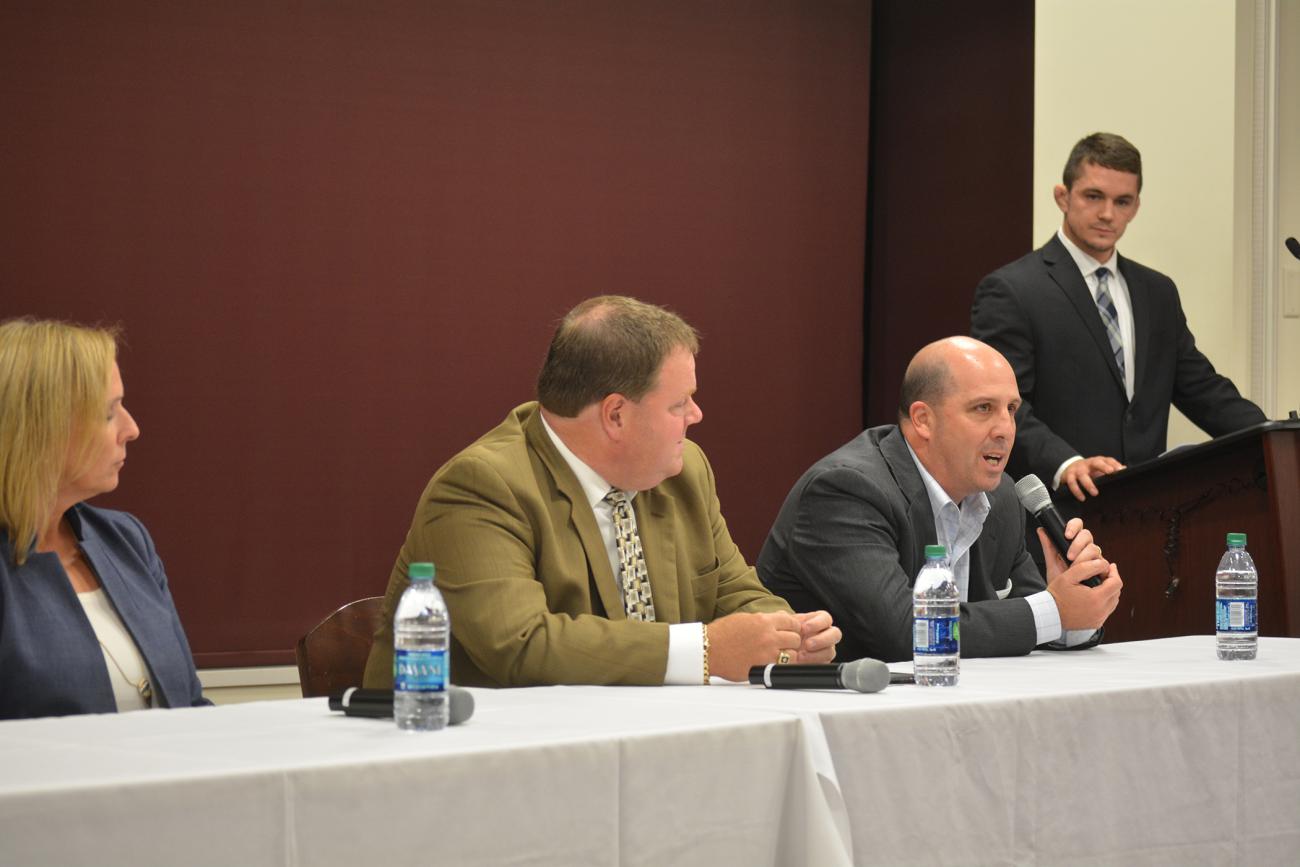 The Springfield College Athletic Administration Graduate Program hosted its annual leadership series for the fall semester titled, "The 'State' of High School Athletics," on Wednesday, October 11, in the Cleveland E. and Phyllis B. Dodge Room located in the Flynn Campus Union. 
The event featured panelists Michael Lunney, assistant executive director for the Rhode Island Interscholastic League; Richard Pearson, associate executive director for the Massachusetts Interscholastic Athletic Association; and Trish Witkin, past president for the National Interscholastic Athletic Administrators Association and director of athletics for Glastonbury (Conn.) High School.
The panel discussion gave attendees and understanding of high school athletics from the perspective of high school athletic association executives, who described their professional journey to state and national interscholastic athletic organizations. The panel also shared insights and experiences related to their current roles. The audience learned about policies and procedures (social media, transgender policy, parent communication, transportation guidelines), conference alignment procedures and issues (enrollment, co-op teams, impact on historical rivalries),
and postseason championship criteria and selection issues.
Launched in the spring of 2011, the Athletic Administration Leadership Series is held each semester and alternates a focus between high school and intercollegiate athletics.