Springfield College Hosts Athletic Administration Leadership Series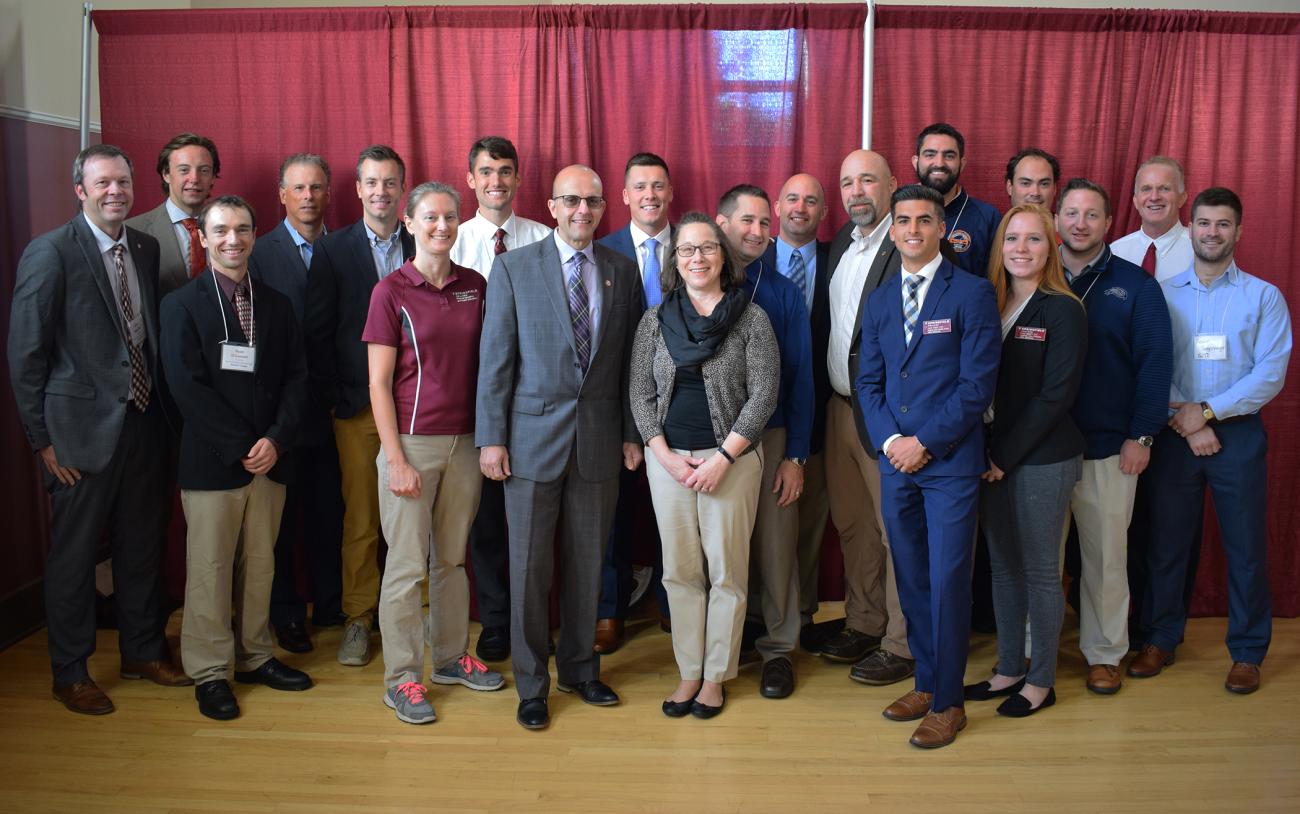 The Springfield College Athletic Administration Graduate Program hosted its annual leadership speaker series for the fall semester on Friday, Oct. 4, from 8:30 a.m. to Noon, in Judd Gymnasia West. The event featured a one-day symposium focused on the importance of strong relationships and connection being made in the industry of Athletic Administration.
Recent Springfield College graduates shared their success stories of working in the field, including opportunities for attendees to network with the alumni in small group settings. At this professional development day, attendees gained insight on the high success rate of alumni from the program immediately gaining full-time entry-level positions.
The day's activities included keynote speaker Craig Poisson '90, DPE'99, executive director of athletics for Springfield College. There was also a speed-table networking session, a Q&A panel with featured alumni, and a viewing of short videos of other alumni from the program offering specific advice on what they learned on the job.
Featured guests included:
Michael Capotosto '03, G'12, Director of Athletics, Longmeadow (Mass.) High School
Mike Morris, G'13, Director of Football Operations, Harvard University
Barrett Roberts, G'14, Head Women's and Men's Swimming Coach, Wheaton College
Scott Bushey, '15, G'17, Athletics Operations and Fitness Coordinator, Wesleyan University
Matt Delmonte, '15, G'17, Athletics Team Services Manager, University of Massachusetts Lowell
Dylan Foley, '15, G'18, Assistant Wrestling Coach, U.S. Coast Guard Academy
Sam Cloutier, G'18, Assistant Director of Athletics, South Portland (Maine) High School
Dahmir Noel, G'19, Assistant to the Director of Athletics, The College at Brockport, State University of New York
Launched in the spring of 2011, the Athletic Administration Leadership Series is held each semester and alternates a focus between high school and intercollegiate athletics.
Learn more about Athletic Administration at Springfield College