Springfield College Hosts Athletic Administration Leadership Series for Fall 2018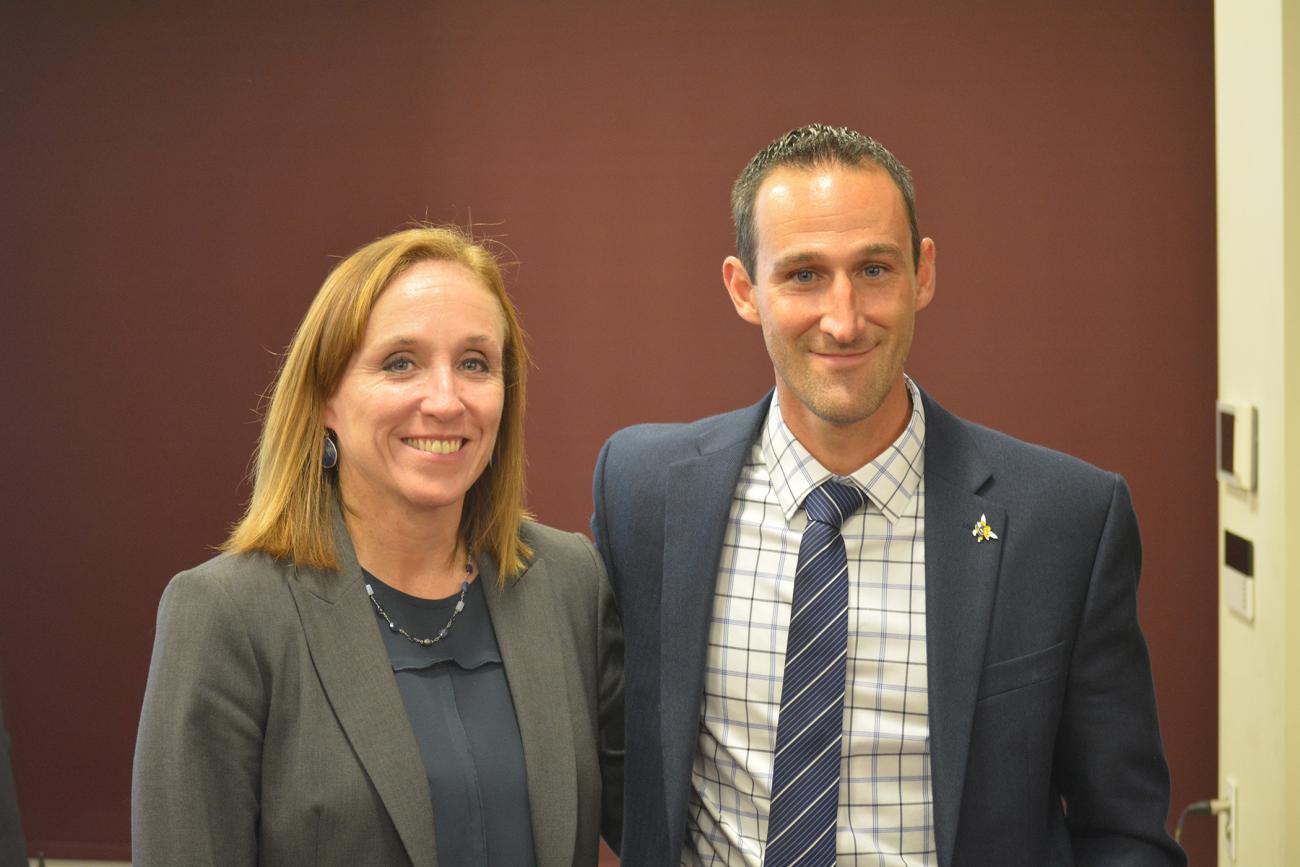 The Springfield College Athletic Administration Graduate Program hosted its annual leadership speaker series for the fall semester on Monday, Oct. 1, in the Cleveland E. and Phyllis B. Dodge Room inside the Flynn Campus Union. The event focused on individuals who have an interest in exploring a career path in NCAA Division II Athletics.
American International College Director of Athletics and Springfield College graduate Matthew Johnson, G'04, and Assumption College Director of Athletics Jamie Marcoux were the keynote speakers leading attendees in understanding the unique attributions of Division II. The topics included transitioning from coaching to an athletic director role; casting a future vision for a Division II program; defining the identity of Division II; and trends in branding, budgeting, and facility improvements.
The evening was moderated by Springfield College graduate Joe Sassi, G'91.
Launched in the spring of 2011, the Athletic Administration Leadership Series is held each semester and alternates a focus between high school and intercollegiate athletics.