Springfield College Hosts Charles M. Tipton '52 Alumni College in Exercise Science
Presented by the Office of Alumni Relations and the Department of Exercise Science and Sport Studies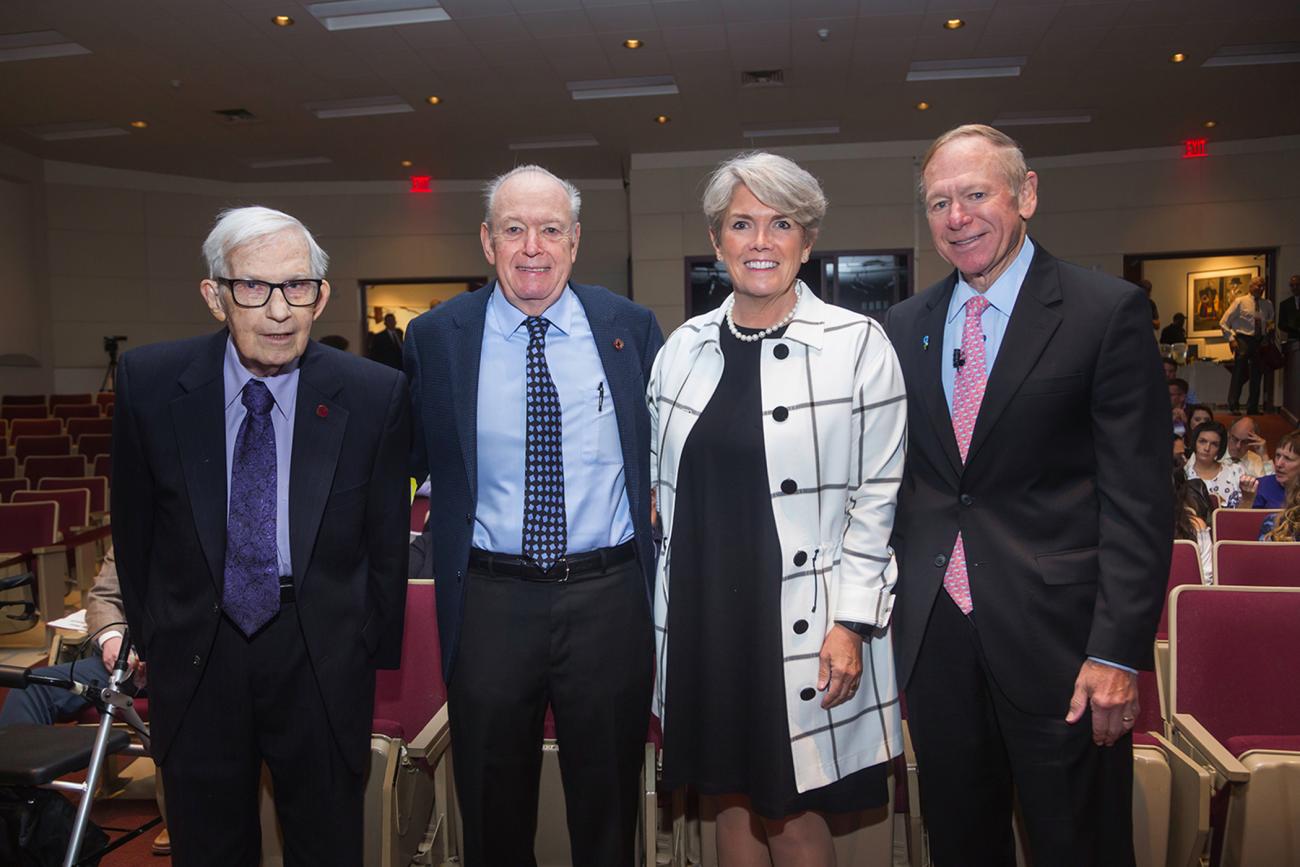 Springfield College hosted the inaugural Charles M. Tipton '52 Alumni College in Exercise Science on Friday, Oct. 12. More than 130 attendees joined Springfield College for an important and timely professional development conference on the topic of concussions, featuring Dr. Robert Cantu, a world-renowned expert on the subject.
The daylong event featured Dr. Cantu as keynote speaker, introduced by Springfield College alumnus Charles M. Tipton '52, a well-respected researcher in exercise physiology. Cantu is medical director and director of clinical research at the Cantu Concussion Center at Emerson Hospital in Concord. He is also clinical professor of neurology and neurosurgery and co-founder of the CTE Center at Boston University School of Medicine.
Tipton's connections to Springfield College date back to 1952 when he earned a Bachelor of Science degree in physical education. In 1961, he was an assistant research professor in physiology. He taught and/or supervised courses that included exercise physiology and exercise physiology laboratory. When Springfield College hosted the regional meeting of the American College of Sports Medicine in 1961, Tipton presented on the topic "Electrogoinmetry as a new research tool."
Concussions are a form of traumatic brain injury. Sports and recreational activities are said to contribute to about 21 percent of all traumatic brain injuries among American children and adolescents. 
CTE refers to chronic traumatic encephalopathy described by the center as a progressive degenerative disease of the brain found in people with a history of repetitive brain trauma.
The event also included panel discussions from the perspective athletes, parents, coaches, and athletic trainers, and two concussion-related lectures by Springfield College authorities in the field. Including Dr. Cantu's keynote address, there was a panel discussion moderated by Charlie Redmond '68, retired dean of the School of Health, Physical Education, and Recreation.
Also Springfield College Professor of Psychology Britt Brewer presented on "Psychological Readiness to Return to Sport after Concussion." Springfield College Dean of the School of Health Sciences and Rehabilitation Studies Brooke Hallowell, PhD, presented on "Cognitive Implications of Concussion."