Springfield College Hosts Education and Leadership Luncheon
Featuring 2016 Basketball Hall of Fame Inductee Shaquille O'Neal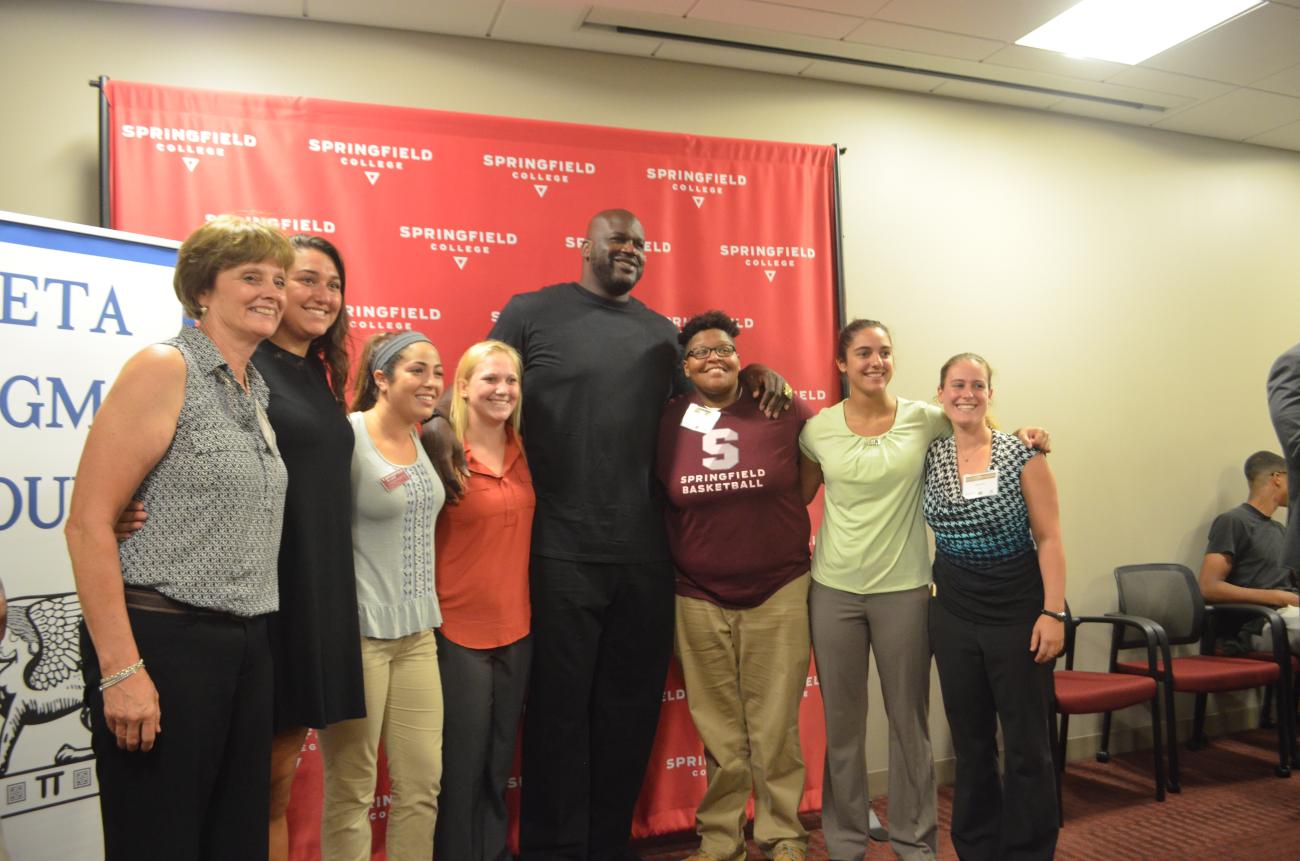 Springfield College, the Naismith Memorial Basketball Hall of Fame, and the Beta Sigma Boulé hosted an Education and Leadership Luncheon on Sept. 9 with Basketball Hall of Fame Class of 2016 inductee Shaquille O'Neal serving as the keynote speaker.
The Education and Leadership Luncheon was part of the Basketball Hall of Fame 2016 Enshrinement Weekend festivities. During the event, local high school students were rewarded for their perseverance and excellence. Students and local business leaders had the opportunity to celebrate their achievements and hear from inspiring Hall of Famers.
O'Neal is a professional basketball player whose skills and talents have earned him many accolades. Throughout his prolific 19-year NBA career, O'Neal played for the Orlando Magic; Los Angeles Lakers; Miami Heat; Phoenix Suns; Cleveland Cavaliers; and Boston Celtics. In addition to his prowess on the court, O'Neal has worked as an actor, rapper, police officer, businessman, and investor. He earned his bachelor degree in 2000; his master's degree in 2005; and his doctoral degree in 2012.