Springfield College Hosts Greene Memorial Lecture in Physical Therapy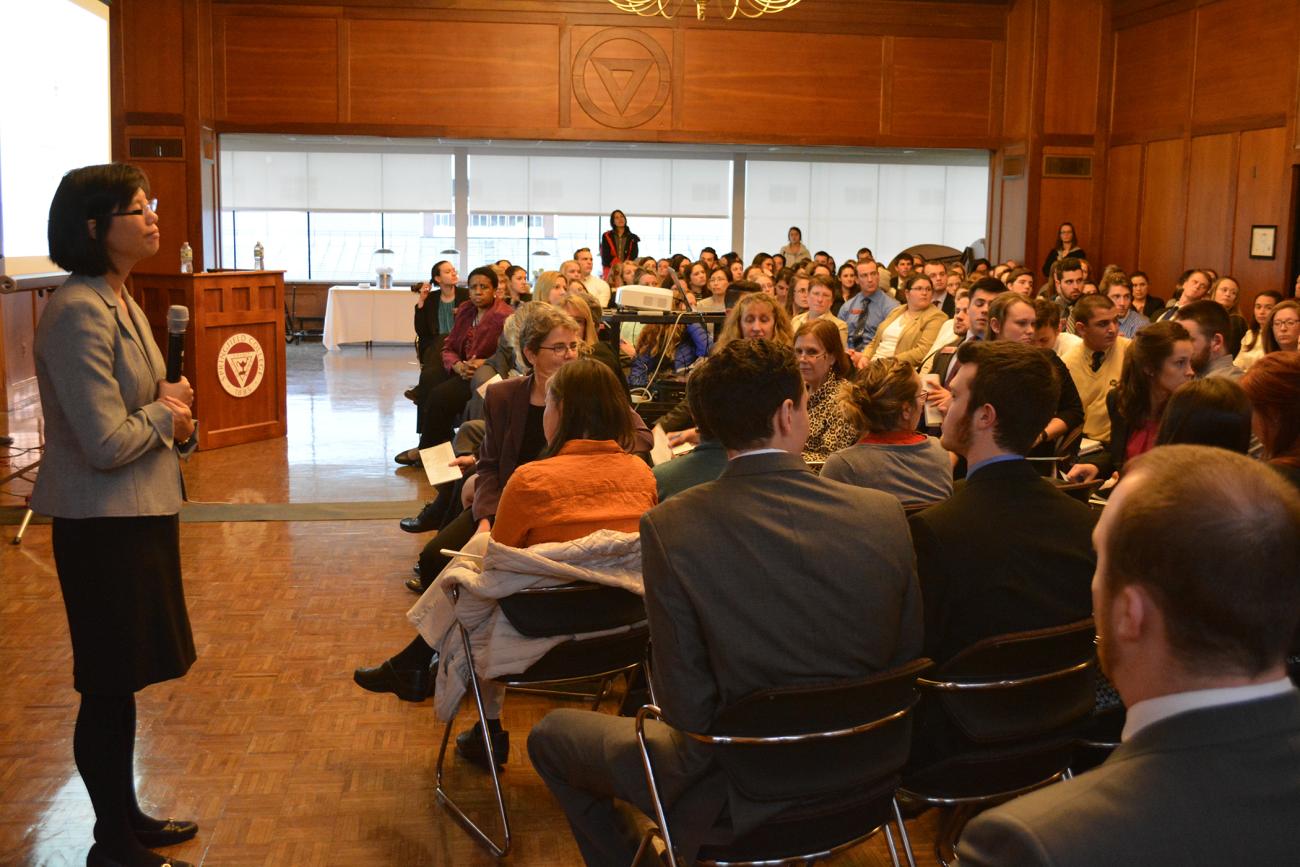 The Springfield College Department of Physical Therapy hosted the 21st annual Greene Memorial Lecture featuring Janice Eng, BSR (PT/OT) MSc, Phd, on Thursday, April 6, in the Townhouse Conference Room. Eng presented, "Opportunities to Advance Research in Stroke Rehabilitation." 
Eng is a professor in the Department of Physical Therapy at the University of British Columbia in Vancouver, Canada. She also is the director of the Rehabilitation Research Program at the Vancouver Coastal Health Research Institute.
Eng has clinical degrees in physiotherapy and occupational therapy, as well as training in biomedical engineering. She is a senior Canada Research Chair in Neurological Rehabilitation and Eng has published over 200 peer-reviewed publications in the field of neurological rehabilitation.
She has received many awards for her contributions, including career investigator awards from the Canadian Institutes of Health Research. Eng was also inducted as a Fellow by the Canadian Academy of Health Sciences, and earned the Jonas Salk Award for lifelong contributions to alleviate physical disability.
The Greene Memorial Lecture was initiated by Edwin Greene, a member of the Springfield College Class of 1935, in memory of his wife, Jean Greene. It is the premiere scholarly event of the Springfield College Department of Physical Therapy.