Springfield College Hosts Greene Memorial Lecture in Physical Therapy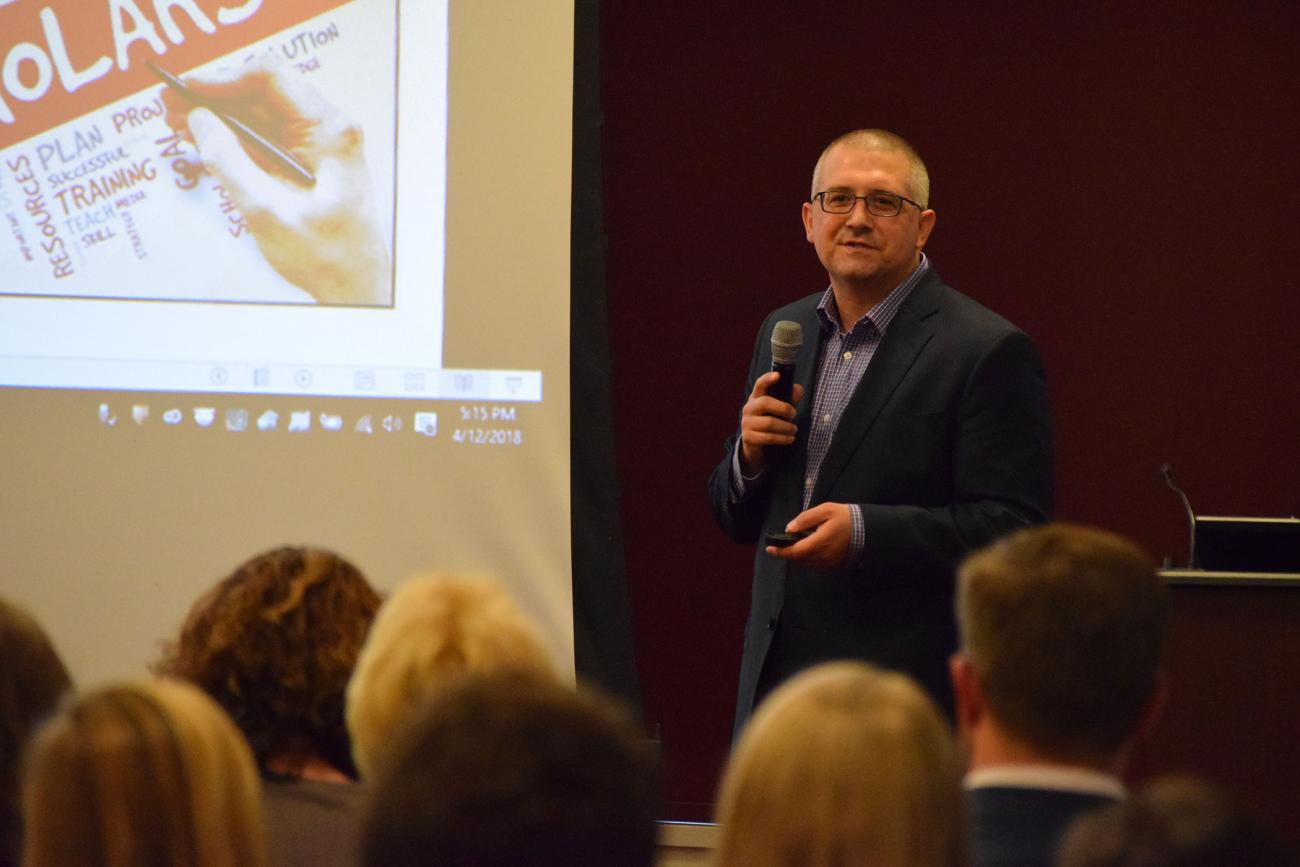 The Springfield College Department of Physical Therapy hosted the 22nd annual Greene Memorial Lecture featuring Steven Z. George, PT,PhD, on Thursday, April 12, in the Cleveland E. and Phyllis B. Dodge Room in the Flynn Campus Union.
George presented this year's Greene Lecture entitled "All I Really Needed to Know (as a Researcher) I Learned Playing D&D." Dr. George's primary interest is research involving biopsychosocial models for the prevention and treatment of chronic musculoskeletal pain disorders. His long-term goals are to 1) improve accuracy for predicting who is going to develop chronic pain, and 2) identify non-pharmacological treatment options that limit the development of chronic pain conditions.
Dr. George is an active member of the American Physical Therapy Association, American Pain Society, and International Association for the Study of Pain often attending annual conferences and serving on committees. Dr. George's research projects have been supported by the NIH, DoD, Brooks Rehab, APTA, UFlorida, and Foundation for Physical Therapy. Dr. George and his collaborators have authored over 185 peer-reviewed publications in leading physical therapy, rehabilitation, and pain research journals.
The Greene Memorial Lecture was initiated by Edwin Greene, a member of the Springfield College Class of 1935, in memory of his wife, Jean Greene. It is the premiere scholarly event of the Springfield College Department of Physical Therapy.