Springfield College Hosts MLB PLAY BALL Event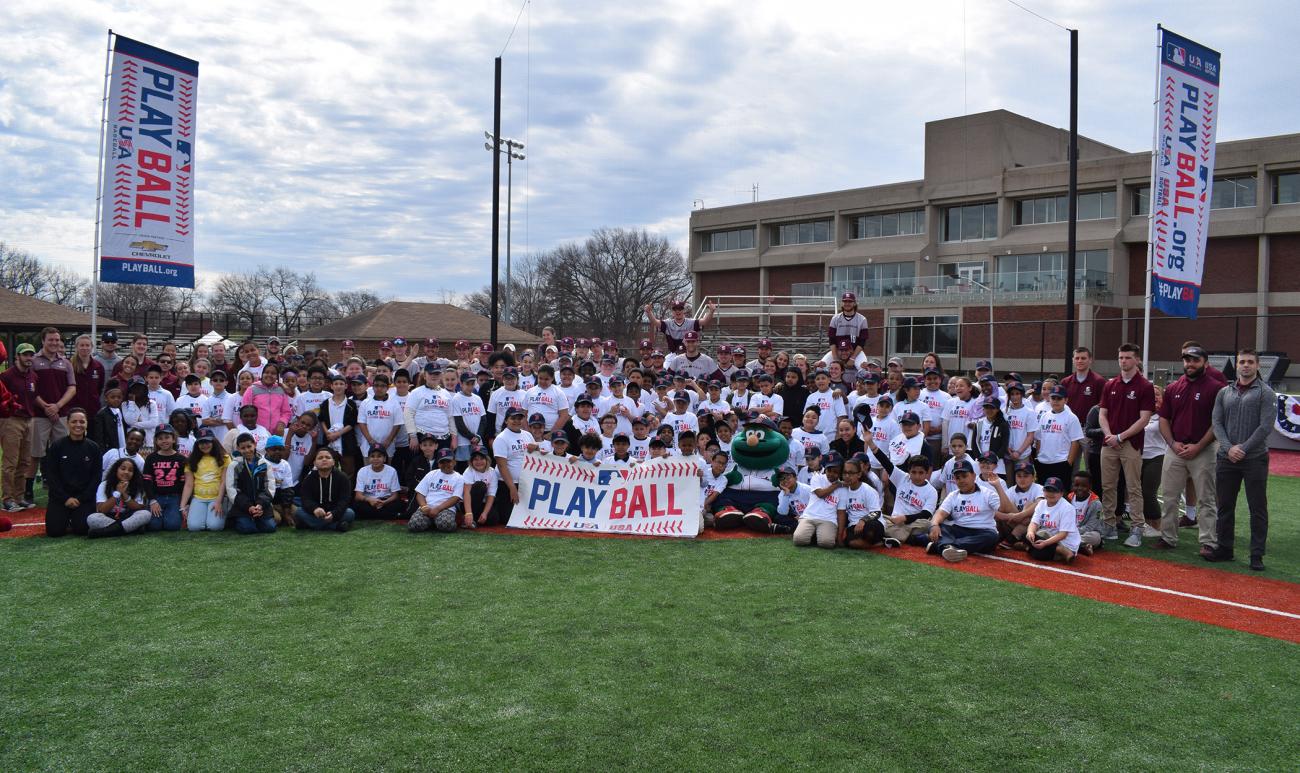 Springfield College, in conjunction with Major League Baseball, the Boston Red Sox Foundation, and the Cal Ripken, Sr. Foundation hosted a PLAY BALL Event for local youth on Friday, April 27, at Archie Allen Field.
As part of the festivities, Springfield College sport management and recreation students, along with baseball and softball team members, served as clinicians and assisted Major League Baseball staff members in leading fourth, fifth, and sixth grade students from the Elias Brookings Elementary School and William N. DeBerry Elementary School through baseball and softball activities.
Attendees received PLAY BALL t-shirts and colored wristbands, and a Franklin PLAY BALL bat and ball set.