Springfield College Hosts Second Annual Sports and Social Justice Symposium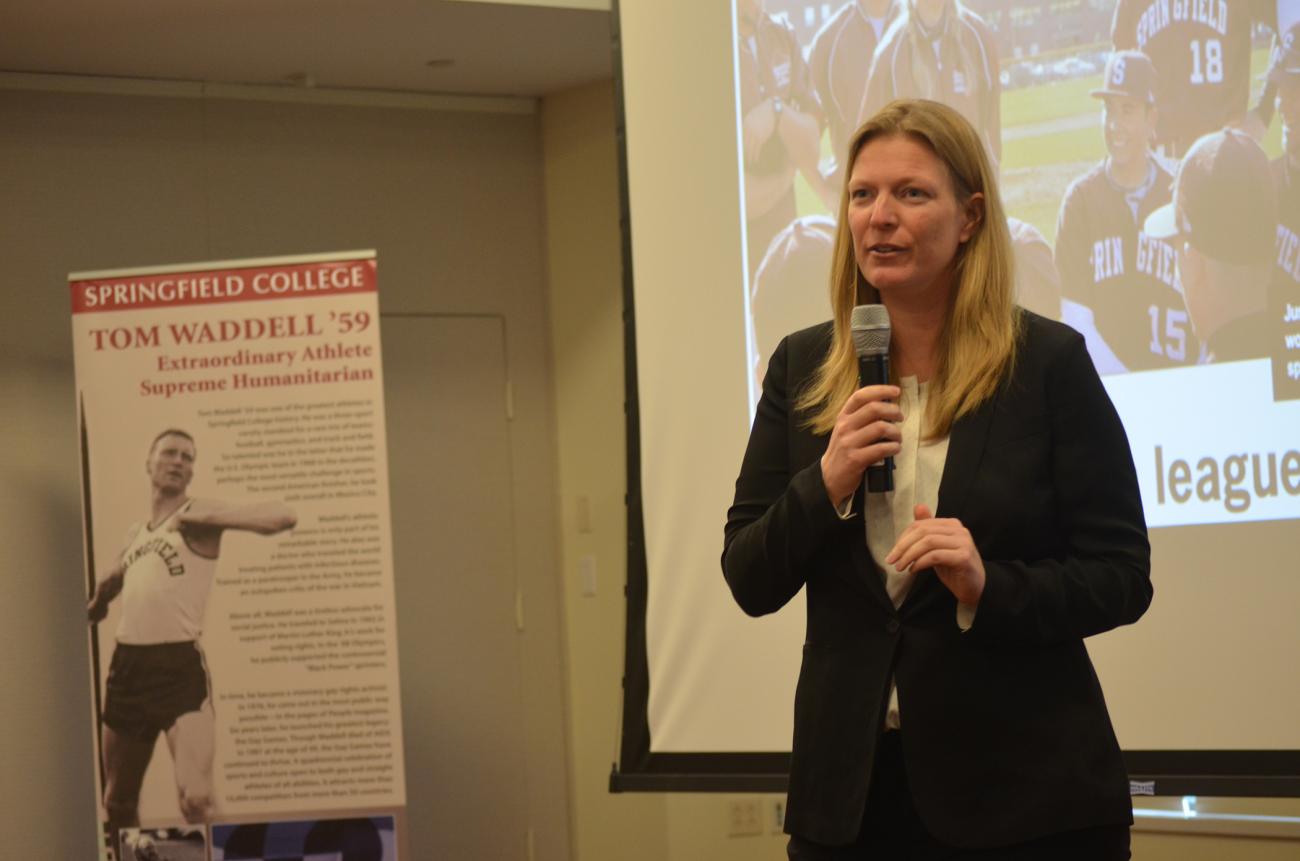 Springfield College hosted the second annual Sports and Social Justice Symposium on Friday, March 31. The event featured sports and social justice pioneer and Springfield College graduate Justine Siegal PhD'13. The event was supported by the Dr. Tom Waddell '59 Fund.
Siegal earned her PhD in sport and exercise psychology from Springfield College in 2013, and most recently, she served as the mental skills coach for team Israel in the 2017 World Baseball Classic. Siegal served as an assistant coach from 2006-2009 for the Pride baseball team. She talked about her extraordinary experiences in making our national pastime an iconic place for inclusion.
Siegal made Major League Baseball history in September 2015 when the Oakland A's hired her to be a guest instructor for its Instructional League club making her the first woman to coach in big league history. In 2011, Siegal became the first woman to throw batting practice to a Major League team when she assisted the Cleveland Indians during spring training.
Through her nonprofit organization, Baseball for All, Siegal provides opportunities through a number of initiatives for girls to play, coach, and lead in baseball.
Following Siegal's presentation, Dominic Traversa, was recognized with the Tom Waddell Leveling the Playing Field Award. Traversa is a member of the Springfield College Football Team and Pittsfield, Mass. native. Waddell is a Springfield College Athletic Hall of Fame member who devoted his life to issues of social justice. This annual award goes to a student-athlete who has worked diligently to build a more fair and just world.