Springfield College Hosts Third Annual Sports and Social Justice Symposium
Event featured basketball star and advocate for diversity and inclusion Bilqis Abdul-Qaadir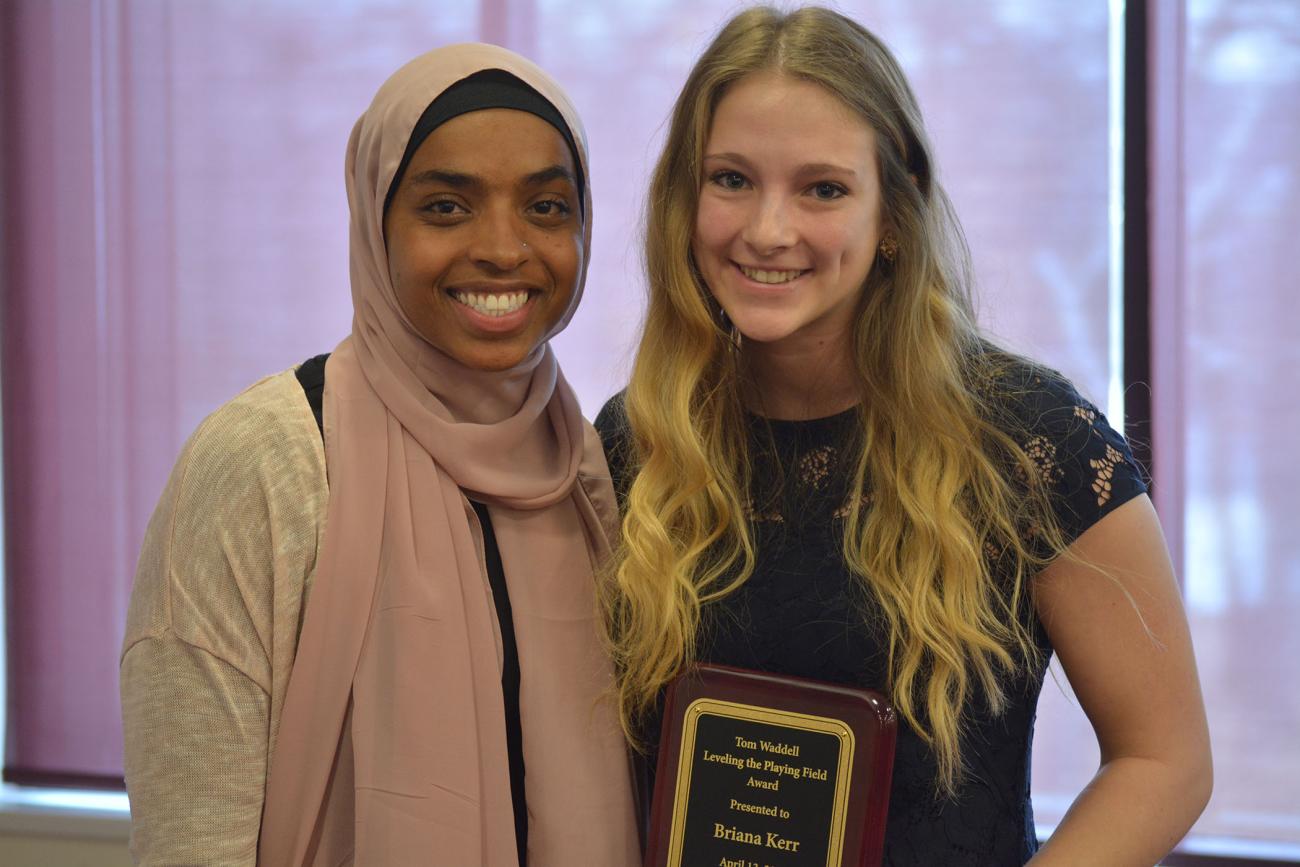 Springfield College hosted its third annual Sports and Social Justice Symposium on Friday, April 13, in the Cleveland E. and Phyllis B. Dodge Room in the Flynn Campus Union. The event featured basketball star and advocate for diversity and inclusion Bilqis Abdul-Qaadir. The event was supported by the Dr. Tom Waddell '59 Fund.
Abdul-Qaadir shared some of her personal experiences as a high school basketball star while at New Leadership Charter School in Springfield, where she scored over 3000 points, breaking both male and female scoring records in Massachusetts. As a first-year student in high school, she scored her 1000th point, joining Rebecca Lobo and Kelsey O'Keefe as the only first-year high school players in Massachusetts' history to earn that accomplishment.
Following her successful high school career, Abdul-Qaadir went on to play Division I college basketball at Memphis University, before completing her collegiate career at Indiana State University as a graduate student.
Tom Waddell Level the Playing Field Award
Following Abdul-Qaadir's presentation, Springfield College student-athlete and women's gymnastics stand-out Briana Kerr was recognized with the Tom Waddell Level the Playing Field Award. Waddell is a Springfield College Athletic Hall of Fame member who devoted his life to issues of social justice. This annual award goes to a student-athlete who has worked diligently to build a more fair and just world.
Record Breakers Basketball Clinic
Following the symposium, Springfield College hosted the first-ever Record Breakers Basketball Clinic, a free clinic for middle school girls, in the Field House.
Abdul-Qaadir joined Springfield College women's basketball head coach Naomi Graves, and the Springfield College women's basketball team, for this free basketball clinic for middle school age girls, grades 6-8. Attendees received a free t-shirt.