Springfield College Hosts United States Constitution Day Celebration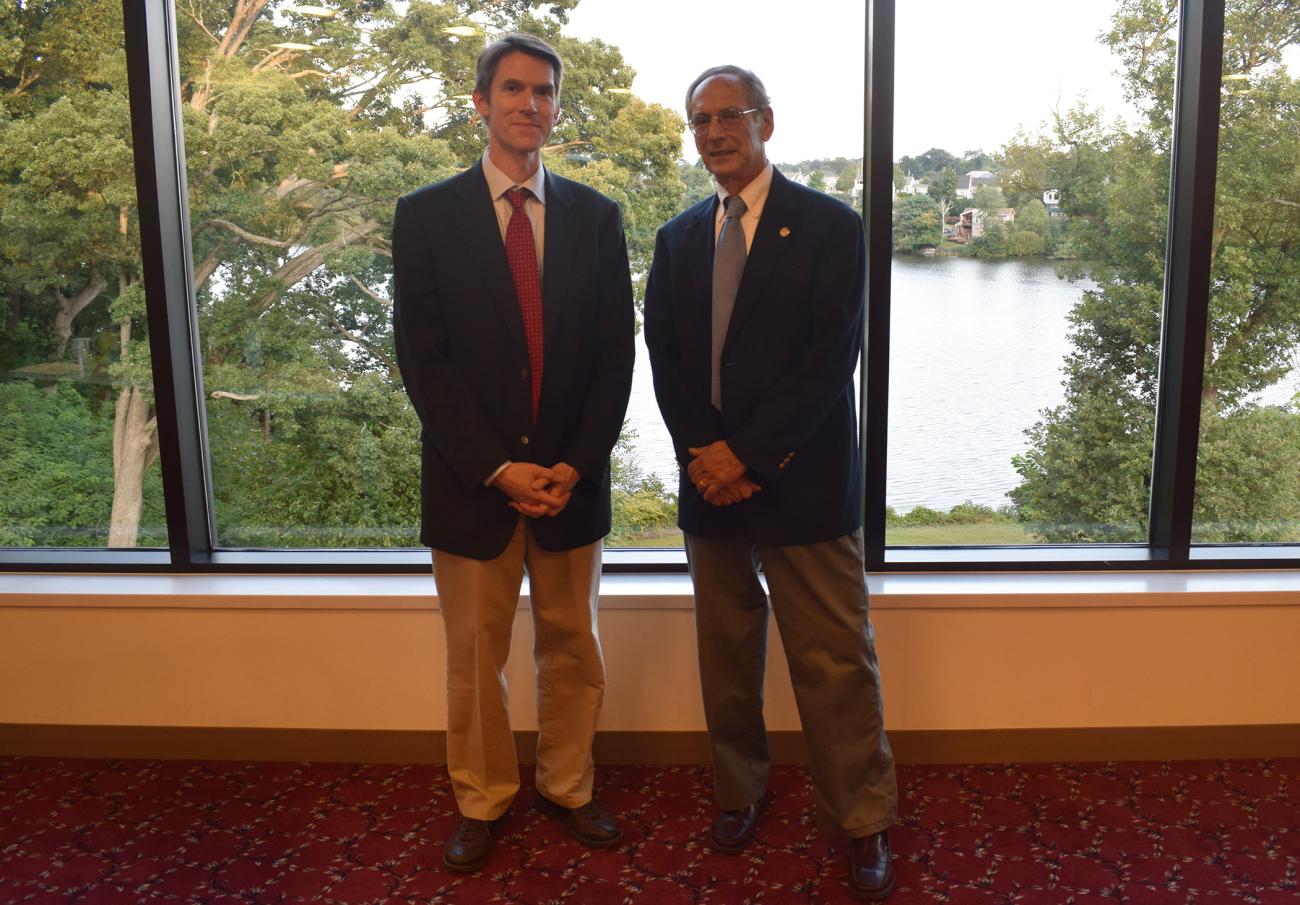 The Springfield College Department of Social Sciences welcomed University of Connecticut Distinguished Professor of History Richard Brown to the campus on Wednesday, Sept. 19, in the Cleveland E. and Phyllis B. Dodge Room, to lead a presentation focused on the United States Constitution in recognition of Constitution Day, which was observed this year on Sept. 17.
Brown is the author of the prize-winning study Self Evident Truths: Constitutional Equal Rights from the Revolution to the Civil War, which was published in the Yale University Press in 2018. He shared his research on racial, religious, and gender equality in Early America and the questions of citizenship that resulted from the limited nature of the Constitution.
Brown's talk explained how the 14th and 15th amendments attempted to resolve these questions over the meaning and nature of American citizenship. He discussed how the meaning of "We the People" has changed over time.