Springfield College Master of Social Work Students Prepare for Peace Corps Experience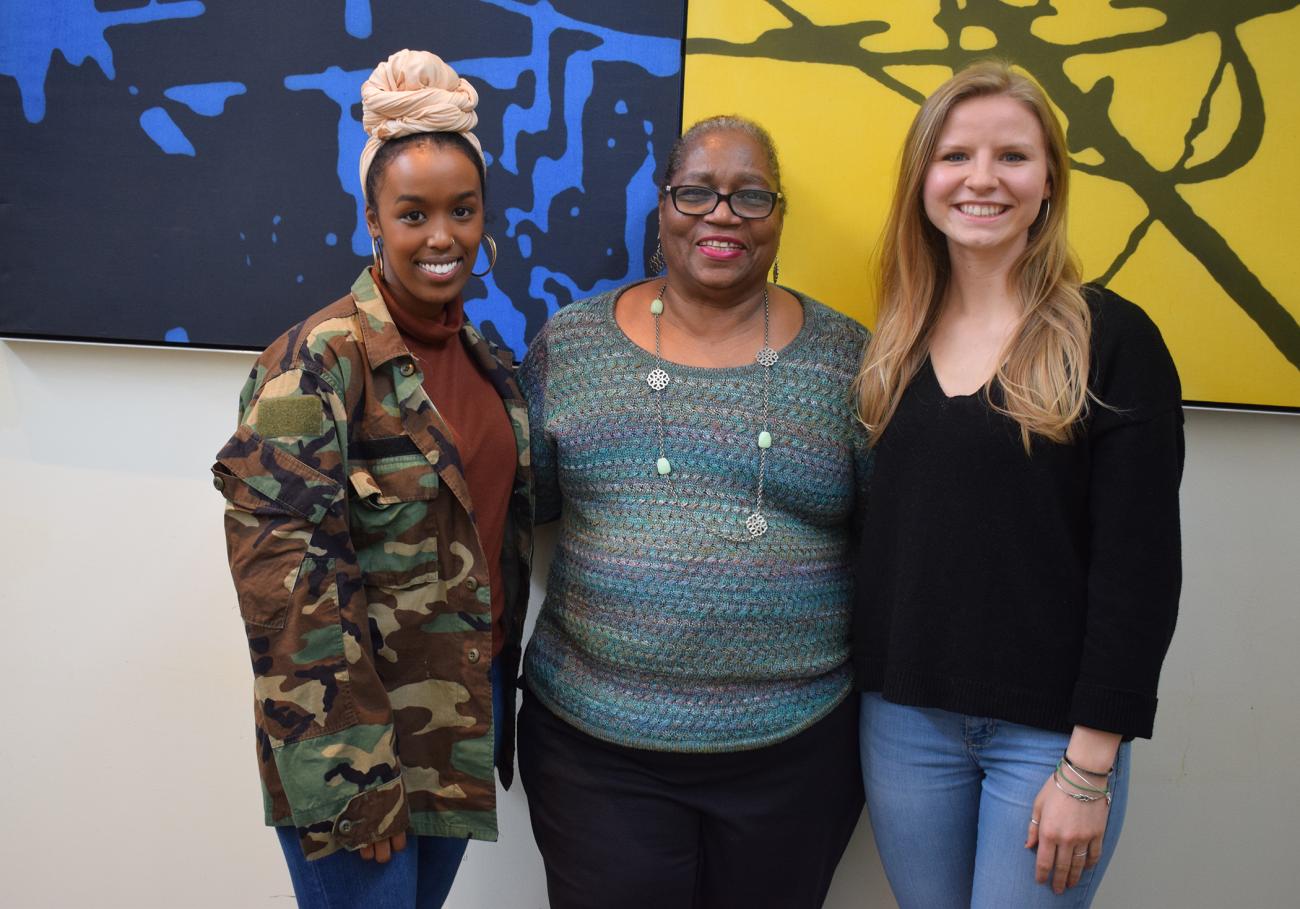 Springfield College Master of Social Work students Ladan Iman and Alexis Jelm have both been accepted into the Peace Corps for an extended period of time in international locations following their upcoming graduation from the Springfield College School of Social Work.
Iman will be departing for 27 months starting in August, and will serve as a community youth empowerment coordinator in Fiji.
"This is one of my biggest accomplishments and one of my dream jobs," said Iman. "The faculty with the School of Social Work have helped me become a strong social worker and I can't wait to use those skills that I've gained from the program to help impact others internationally."
Iman enters her role with the Peace Corps with the mission of one day working for the United Nations to help create programs and policies for the disability population, so they can live a more accessible lifestyle. Her degree from Springfield College and her service within the Peace Corps are the steps leading to her future goals.
"I feel that my experience with the Peace Corps following graduation is that intangible I need to help prepare me for my future goals," said Iman. "My motivation has always been my mother, who came to the United States striving to give her kids a better life, and because of that, I want to make sure I don't live a content life. I want something that is going to challenge me and help me become the person I want to be, and the Peace Corps is that perfect fit for me."
Jelm will be leaving for Moldova in June for 27 months where she will serve as a health education teacher working with children and adolescents throughout the country, helping youth develop life skills and build awareness for healthy lifestyles.
Step one for Jelm will be taking part in literacy training and learning to speak Romanian when she arrives in Moldova, but embracing that challenge is something that Jelm understands will help her not only during her time within the Peace Corps, but it will also help her during her social work career as well.
"I will be striving to get comfortable in a setting where I will be uncomfortable at the start, but I understand that a lot of what I will be doing in the area of social work over the years will be trying to get into somebody else's world to try and understand how a situation is effecting them," said Jelm. "So, this experience can only help me become an even better social worker."
Jelm went on to add, "Having the opportunity to gain experiences from the teacher perspective during this experience will be so beneficial to me in my future endeavors," said Jelm. "I have been in experiences where I have helped a school recognize there needs to be an adjustment for a student, but this experience will allow me to see the whole picture within the school and describe experiences from a teacher perspective as well."
Springfield College is an independent, nonprofit, coeducational institution founded in 1885. Nearly 5,000 students, including 2,500 full-time undergraduate students, study at its main campus in Springfield, Mass., and at its regional campuses across the country. Springfield College inspires students through the guiding principles of its Humanics philosophy – educating in spirit, mind, and body for leadership in service to others.