Springfield College Once Again in Top Tier of 2019 U.S. News Rankings
The College was also named to the publication's Best Value and A-Plus Colleges for B Students categories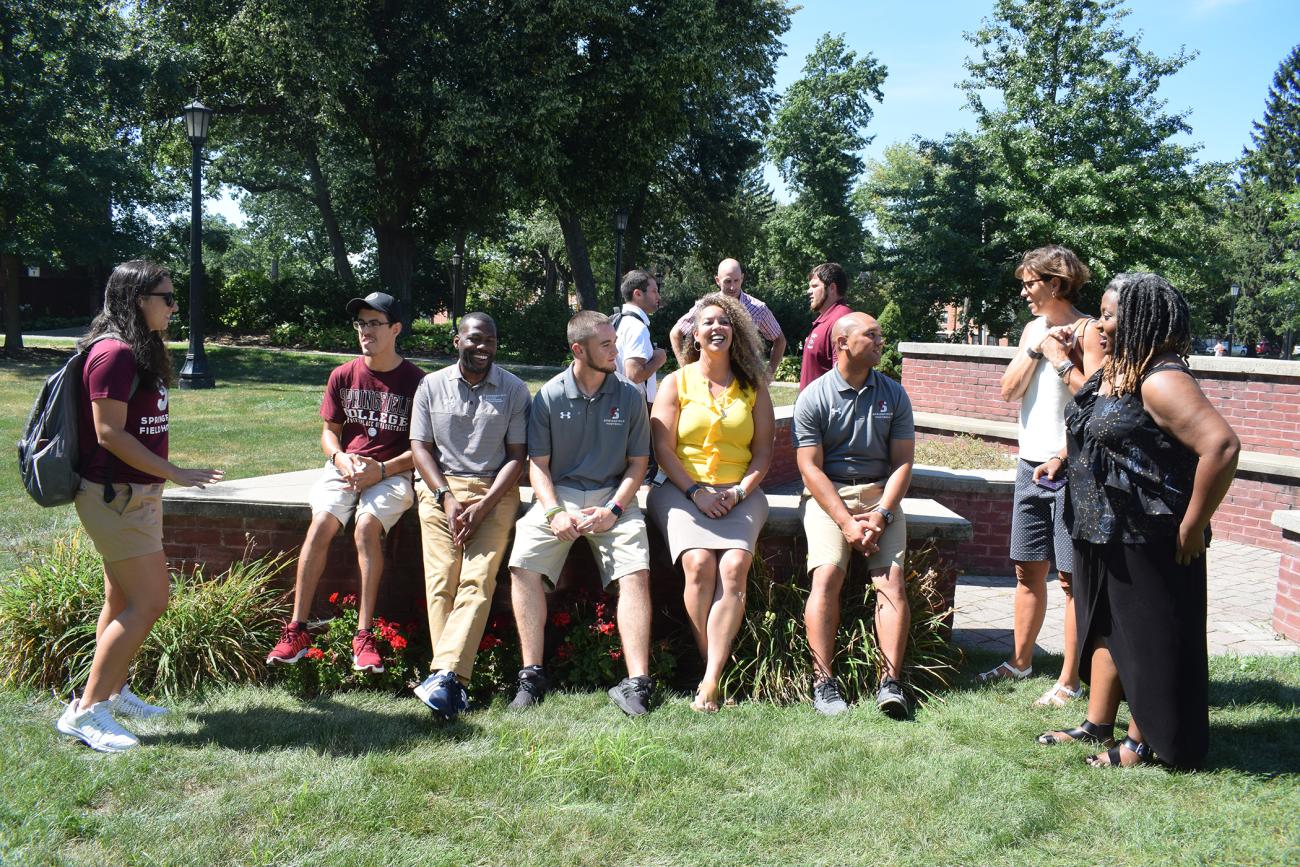 Springfield College is once again ranked in the top tier in the category of "Best Regional Universities – North Region" in the 2019 U.S. News Best Colleges report. For the fourth-consecutive year, Springfield College is ranked in the top 30 in its category. The College is ranked 28 in the 2019 edition, which was released September 10.
"The continuation of our top tier ranking demonstrates that the value proposition of a Springfield College education, grounded in the Humanics philosophy, is well regarded," said Springfield College President Mary-Beth A. Cooper. "I am extremely proud of the hard work, dedication, and commitment of our faculty, staff, and students to advancing the Springfield College mission. We have accomplished a great deal in recent years and we are proud to receive continued recognition for our outstanding academic offerings and rich co-curricular life."
The consistent ranking of Springfield College in the top tier is spurred by improved graduation rates, improved retention of first-year students, and positive feedback by peers. As a result of another successful summer and fall student recruiting effort, Springfield College welcomes an incoming first-year class that represents the strongest academic profile in the College's history – surpassing last year's record high academic profile.
"Our enrollment will continue to grow because we have a vision for how to educate and serve our students in exceptional ways," said Cooper. "We have a strategic plan that puts students first, and we have a campus master plan that will provide exceptional learning and recreation facilities that prepare students for all aspects of personal and professional success. We are innovatively reinvigorating our academic programs and creating new ones along with ways to deliver those classes and degrees that meet the needs of 21st century learners, and prospective students recognize we are a college on the 'go' and on the 'grow.'"
Springfield College welcomes more than 1,500 new incoming students to its campus community for the 2018-19 academic year. This is a second consecutive year overall new student enrollment has increased for Springfield College, represented by the main Springfield College campus and six regional campuses throughout the United States.
Springfield College was ranked in the U.S. News' "A-Plus Schools for B Students" category, which highlights colleges with strong academic ratings in the Best Colleges rankings that accept students with nonstratospheric transcripts.
Springfield College was also ranked 19th in its category of the U.S. News Best Value rankings that showcase colleges with high quality and a lower cost. This is the third consecutive year that Springfield College has been listed in the Best Values category. The Best Values category takes into account a college's academic quality and net cost of attendance. According to U.S. News, the higher the quality of the program and the lower the cost, the better the value.