Springfield College Partners with LIVE EVERY DAY to Enhance Clinical Experiences of Students in Health Sciences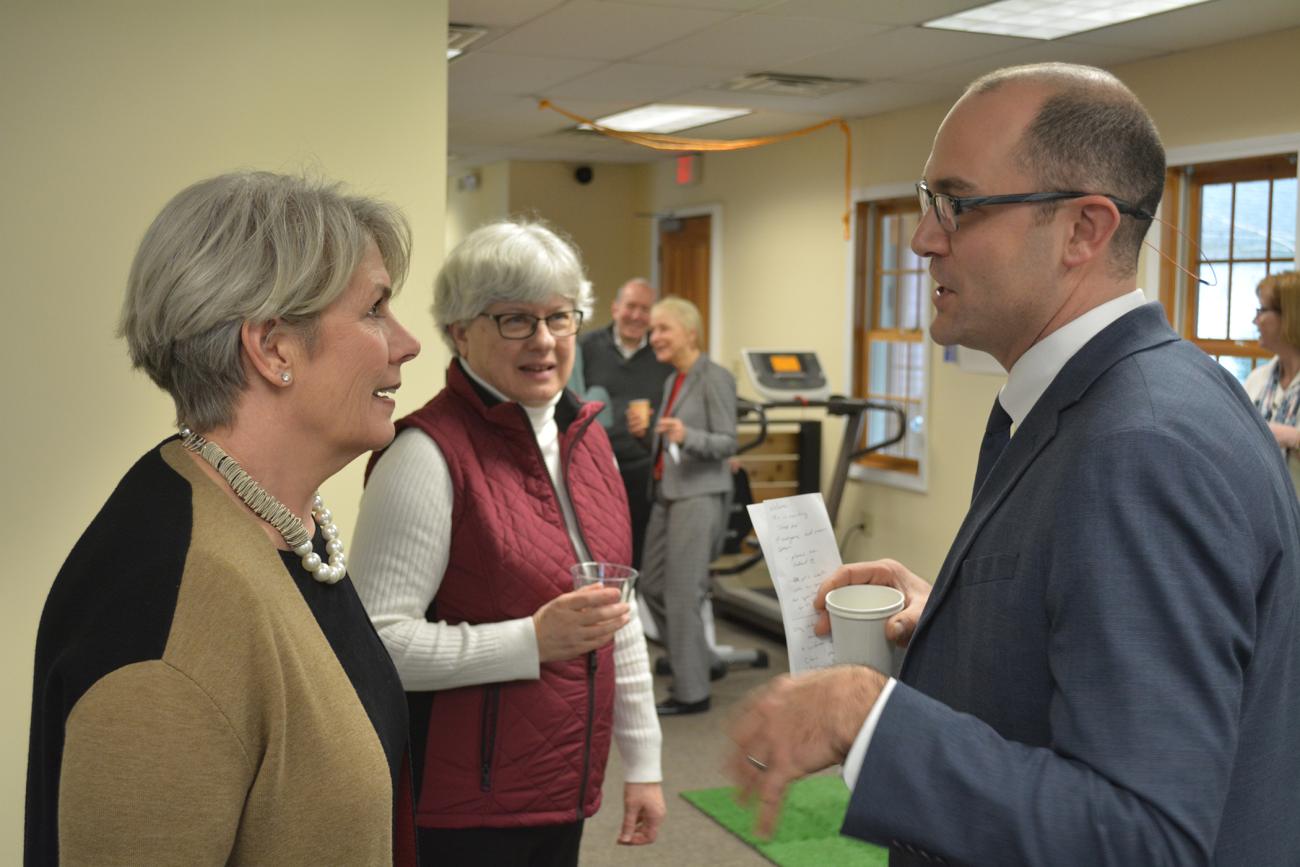 Springfield College has partnered with LIVE EVERY DAY, to introduce an inter-disciplinary opportunity on the campus that will provide students in the health sciences an opportunity to gain clinical experience in an academic environment.
View Photos of the Grand Opening...
An agreement between the College and LIVE EVERY DAY provides students, who are required to engage in mentored clinical practice, an opportunity to receive internships and preceptorships in the on-campus clinic. There will also be observation opportunities for students from diverse disciplines to learn about aspects of clinical practice and practice management, as well as clinical research programs led by faculty and graduate students.
"We are thrilled to celebrate the start of this creative partnership," said Springfield College School of Health Sciences and Rehabilitation Studies Dean Brooke Hallowell. "The clinic will provide real-life inter-professional practice experience for our students while meeting needs of community members. The partnership will enable us to enliven academic and clinical integration, which is vital to our Humanics mission and to the academic priorities of our clinical programs at Springfield College."
Co-founded by Springfield College graduate Matt Calendrillo '04, G'05, and his brother Anthony, LIVE EVERY DAY is a five-location private practice that has a strong focus on clinical education that has annually hosted multiple Springfield College students in full-time clinical experiences.
"This partnership serves as a wonderful and necessary bridge from the didactic learning to the hands-on-care that requires training the affective domain, confidence, and constant clinical decision making skills," said Calendrillo. "The layers of learning created between Springfield College and LIVE EVERY DAY is an extraordinary model that carries the focus of clinical education through the entire spectrum from graduate student, to student intern, to resident, to new graduate."
 Springfield College is a private, coeducational institution founded in 1885. Nearly 5,000 students, including 2,500 full-time undergraduate students, study at its main campus in Springfield, Mass., and at its regional campuses across the country. Springfield College inspires students through the guiding principles of its Humanics philosophy – educating in spirit, mind, and body for leadership in service to others.