Springfield College Rehabilitation Counseling Program Ranked in Top Tier of U.S.News Rankings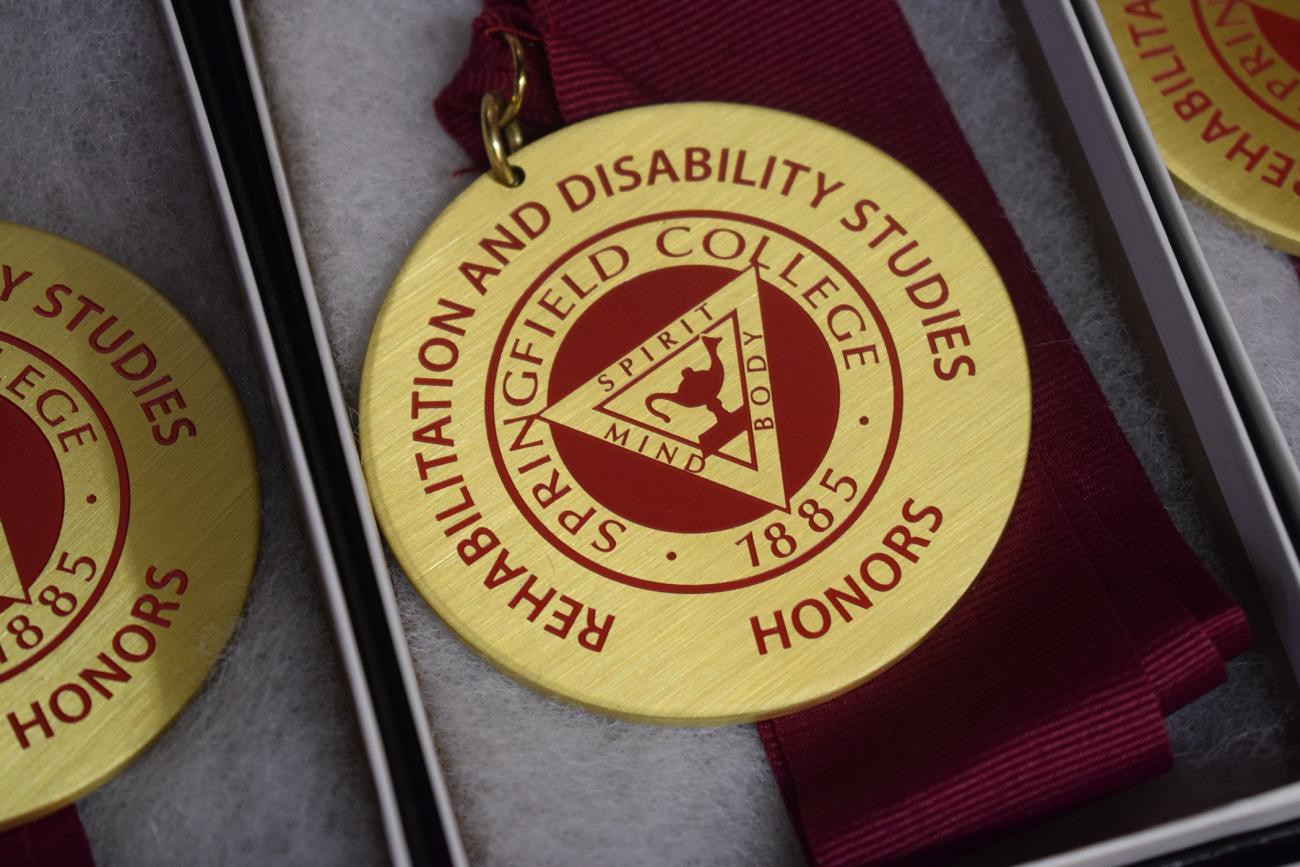 The Springfield College Rehabilitation Counseling Program is ranked in the top tier in the category of "Best Health Schools" in the latest U.S.News Best Colleges report with a current category ranking of 20 in the current report. The Springfield College Rehabilitation Counseling Program is one of only two Colleges or Universities in New England ranked in the top 20.
The mission of the Springfield College Rehabilitation Counseling Program is to develop and hone students' counseling skills through a combination of coursework and professionally supervised clinical experiences. Students in the program have the opportunity to learn from experienced rehabilitation counseling program faculty members, who bring expertise in diverse areas including vocational rehabilitation, mental health, individuals reentering the community after incarceration and social justice.
Upon completion of the program, Springfield College Rehabilitation Counseling Program graduates go on to become leaders in the field in a wide range of settings, including community agencies, the Department of Veterans Affairs, insurance companies, The Social Security Disability Determination offices, and private forensic rehabilitation or consulting. In addition, many graduates continue on to doctoral programs and become counselor educators and researchers. Faculty members also are actively involved with national organizations serving in various leadership roles and in presenting research on emerging issues in the field.
The field of rehabilitation counseling is centered on increasing quality of life helping people who have disabilities achieve their personal, educational, career, and/or independent living goals through the counseling process. Rehabilitation Counselors are employed in private practice, rehabilitation facilities, universities, schools, government agencies, insurance companies and other organizations that support people with congenital and acquired disabilities in reaching their personal and professional goals.
As a unique specialty area within the field of counseling, rehabilitation counselors are uniquely trained to understand the implications of a wide range of health conditions on an individual not only from a functional perspective but also in the psychosocial context.
The Springfield College Rehabilitation Counseling Program is fully accredited by the Council of the Accreditation of Counseling and Related Educational Programs (CACREP) and graduates are eligible to sit for the Certified Rehabilitation Counselor (CRC) exam.
Springfield College is an independent, nonprofit, coeducational institution founded in 1885. Nearly 5,000 students, including 2,500 full-time undergraduate students, study at its main campus in Springfield, Mass., and at its regional campuses across the country. Springfield College inspires students through the guiding principles of its Humanics philosophy – educating in spirit, mind, and body for leadership in service to others.
Learn more about Rehabilitation Counseling at Springfield College