Springfield College Students Lead Local Youth at Spring Explorers Program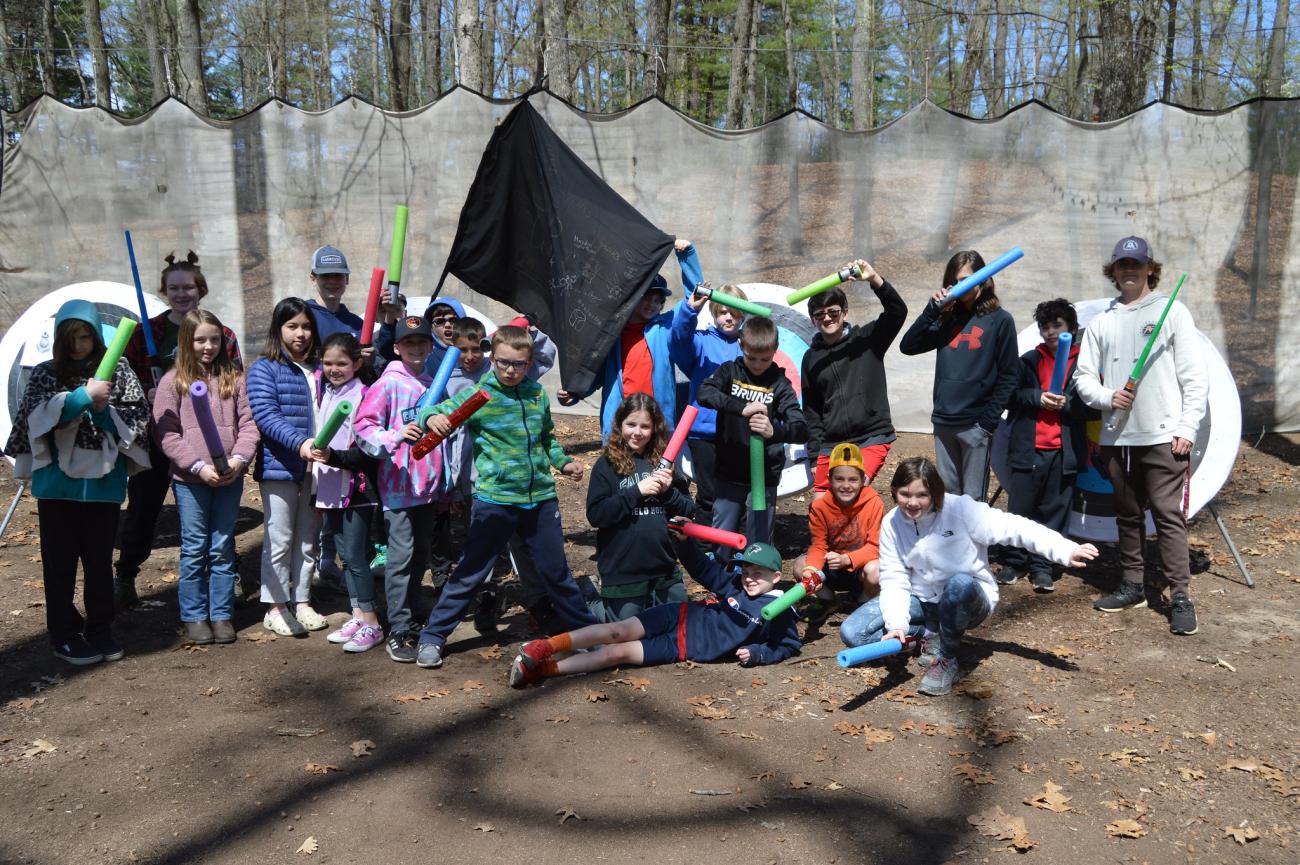 Spring has sprung at Springfield College, and during the week of April 17-21, local youth had the opportunity to enjoy some week-long outdoors learning and fun at East Campus as part of the Spring Explorers program.
Led by Associate Director of East Campus and Outdoor Programs Angela Veatch, the Spring Explorers program is directly tied into the Adventure Theory and Practice class, that students have the pleasure of taking. This course teaches the fundamentals of how to plan, implement and evaluate adventure education experiences for groups in an outdoor adventure setting. The Spring Explorers program allows for the student-leaders to take what they learned as part of the class, and use it directly when leading the campers.
"The SMRT 375: Adventure Theory and Practice course is the culminating course for students minoring in adventure education," explained Veatch. "What makes this class so unique is that it blends theory with practical application through the Spring Explorers program. Through this service-learning component, it allows the students to see the theories they have been learning about in the classroom, and actually have them come to life in our outdoor environment."
As part of the connection between the course and the week-long camp, students have the opportunity for supervised practical experience in group leadership. Topics such as experiential education, prominent adventure theorists; group dynamics, leadership styles and facilitation techniques are also stressed.
For Movement and Sport Studies major and sophomore Hayden Brown, the Spring Explorers opportunity ties directly into his mission of becoming a camp director one day. The week at East Campus with the campers allows sharpens his leadership skills.
"This class and program, along with all the experiences I am gaining at East Campus, are helping me achieve my future goals," added Brown, who fell in love with East Campus during Pre-camp and Outdoor Pursuits during his first year on campus. "I have worked in summer camps over the last six years, and this opportunity with Spring Explorers is really helping me with the skills I need to be a camp director in the future. It's growing me as a person and giving me confidence as a leader."
For junior Cass Thompson, having a career that entails working with and leading youth is part of her mission statement, and the experiences gained as part of the Adventure Theory and Practice class, and being a student-leader as part of Spring Explorers is securing the necessary knowledge and skills she will need in a professional setting.
"I want to be a strength and conditioning coach for youth athletes, so being able to work with kids in that age bracket of 9-13 is so helpful, because as we know, there is a big difference between a 9-year-old and 13-year-old," explained Thompson, who is an exercise science major, with a minor in adventure education. "This opportunity makes sure I can plan and implement activities for everyone in that age group."
Thompson is also no stranger to East Campus, as she attended Camp Massasoit prior to her time as a student at Springfield College, and she continues to assist at Camp Massasoit during the summer months as a camp counselor and leader.
"I love East Campus, and all of the programs that I have been a part of here have taught me so much about myself and life," added Thompson. "I do think my experiences as a Camp Massasoit attendee have only helped me with working with kids now. I can share with them how much fun I had at East Campus when I was there age, and it helps build a connection with the kids."
For physical therapy major Ryan Aubin, he continues to showcase how the experiences he gains during outdoor adventure education programs only assists his skills as a developing physical therapist.
"Working with the kids during Spring Explorers has a direct connection to working with youth in a PT clinic," explained Aubin. "Whether it's finding ways to make sure kids don't get frustrated when they are learning the ropes, or archery, or the boats, you can tap into those experiences when working with the youth in the PT clinic. I worked a lot at an outpatient clinic last summer, and I will again this summer, and it's important to learn how the kids interact with each other and with other adults. It's a different perspective than most of my classmates at Spring Explorers, but think it's very relatable to my goal of becoming a PT."