Sue Guyer Recognized by City of Springfield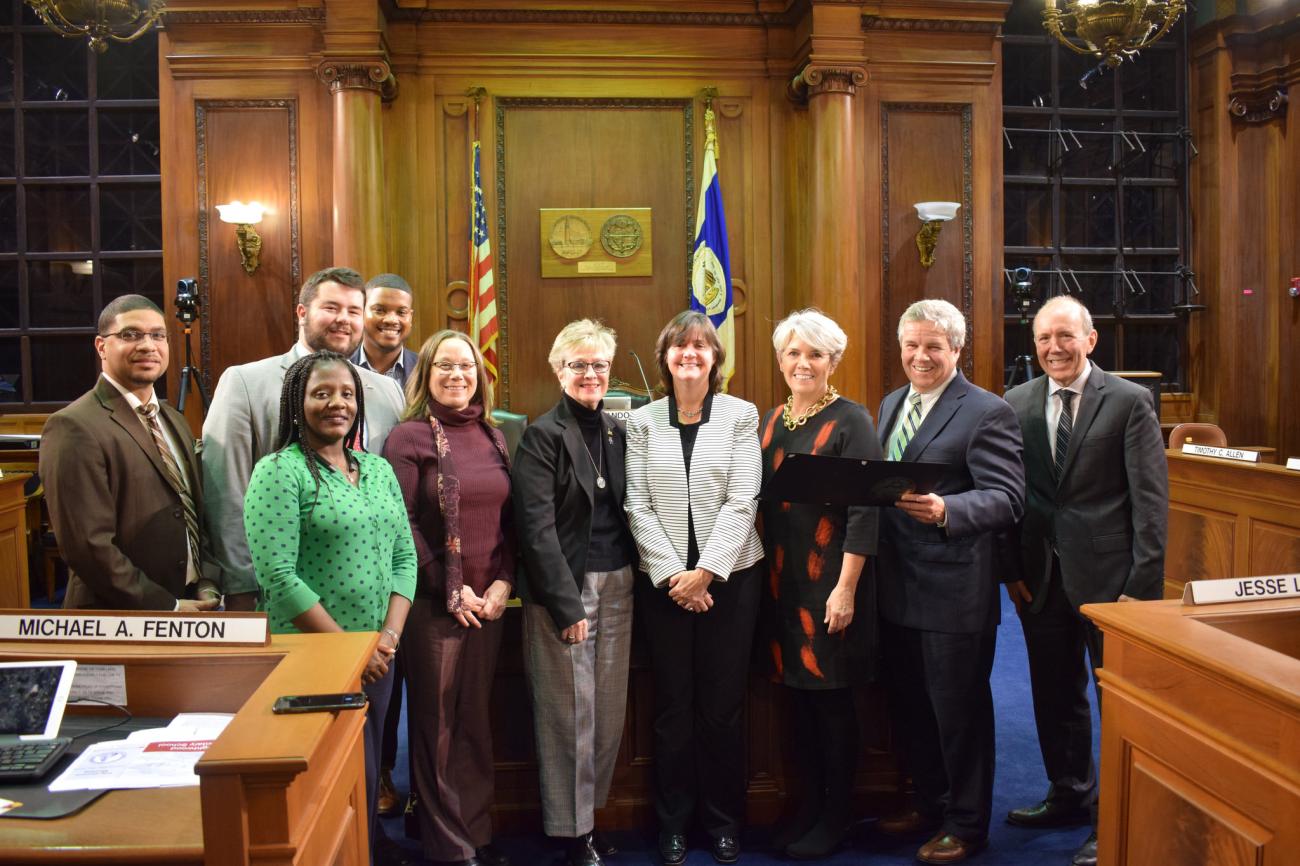 Springfield College professor of exercise science and sport studies Sue Guyer and Springfield College were honored with a Proclamation at the Springfield City Council Meeting on October 22, 2018.
City Councilor Tim Allen presented the proclamation to Guyer and the College for Guyer's ongoing commitment to the community health of the people of the City of Springfield. Guyer's work, some of which took place when she was the Distinguished Springfield Professor of Humanics last year, will help create collaborative health initiatives with the City to improve the overall health of its citizens. Springfield College President Mary-Beth Cooper and Guyer spoke about the College's commitment to health and wellness initiatives with the City.
Tracey Matthews, Dean of the School of Health, Physical Education, and Recreation, and Stephen Roulier, Vice President for Communications and External Affairs, also attended at the city council meeting.