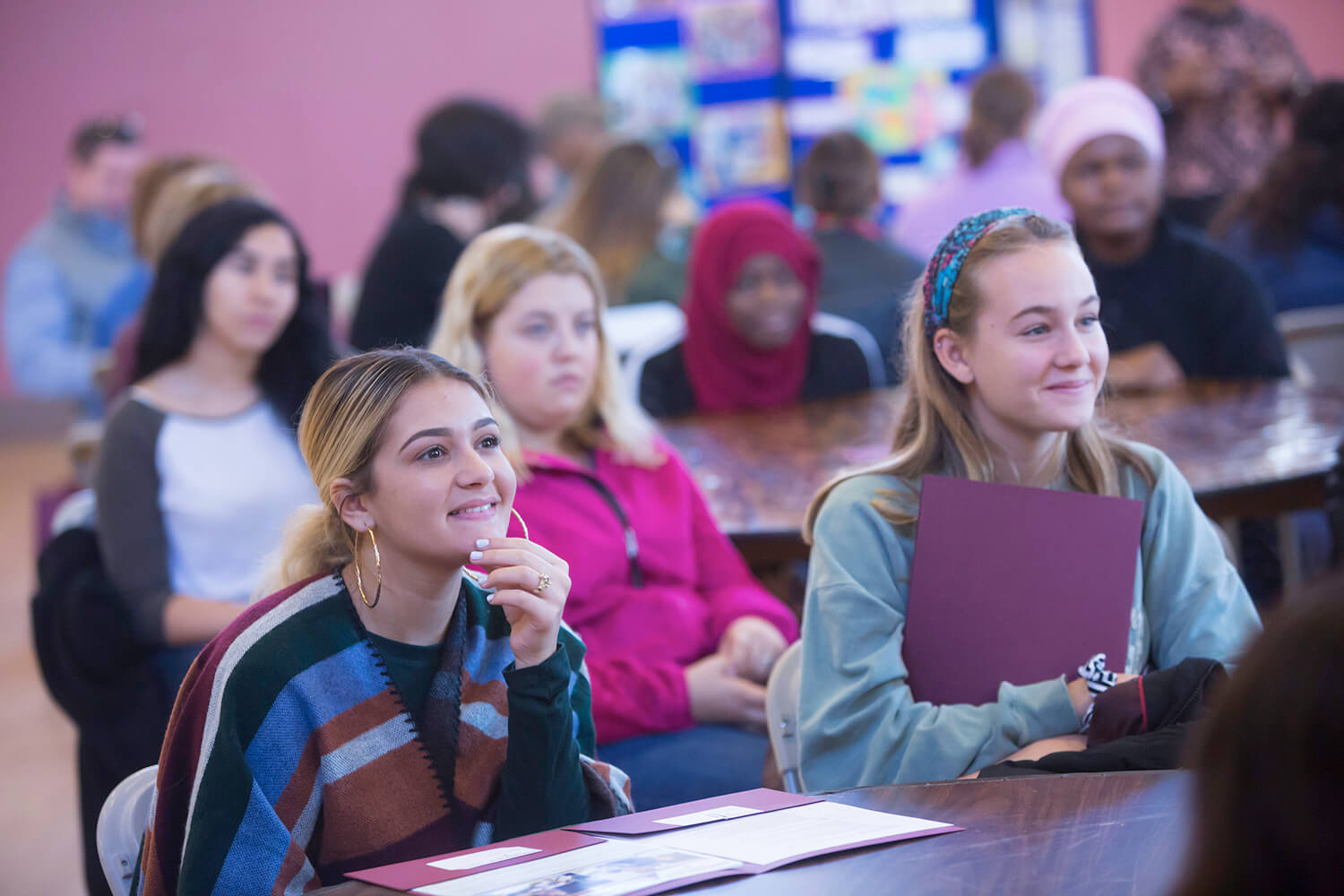 January Orientation
---
Welcome! We're excited for you to start your Springfield College journey during the January Orientation. Refer to this page for all the resources you may need. 
January 21
You and your families are invited to attend January Orientation on Tuesday, January 21. 
January Orientation is a full-day program that begins with check-in from 9:30 to 9:45 a.m. in Flynn Campus Union and concludes by 4 p.m. Lunch will be provided, along with morning refreshments. During January Orientation, you will actively engage with other new students, meet faculty, and register for spring classes. 
Family sessions introduce them to the many campus resources and programs designed to support your success at Springfield College. 
We can't wait to see you!
Before you arrive
In order to facilitate advising and registration, please:
Make sure that final transcripts for all previous coursework (including Fall 2019) have been sent to us (we need official copies, in a sealed envelope). 
If you have taken AP or CLEP exams, Contact the College Board and request that they send official score reports for those exams to us. 
If you have questions about how any courses transferred, bring the course descriptions or syllabi for those courses with you. 
Please contact the Academic Advising Center at academicadvising@springfield.edu or (413) 748-3379 if you:
Are unable to attend January Orientation. 
Wish to change your major. 
Please RSVP by Wednesday, January 15 so that we can plan for your attendance.