THRIVE Scholars Program Grant
Image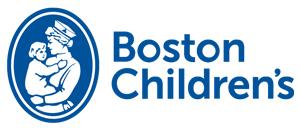 Transforming - Healthcare - Racial Equity - Inclusive - Visionary Leaders - Excellence
The Department of Social Work's THRIVE Scholars Program is funded in part thanks to a $300,000 grant received from Boston Children's Hospital's Collaboration for Community Health in spring 2022.
Eligibility:
This program will benefit graduate social work students entering their final year of Master of Social Work (MSW) studies who are ethnically, racially, and linguistically diverse individuals, and individuals from low-income backgrounds, first-generation students, or working parents/guardians.
Benefits to Future THRIVE Scholars
Direct financial assistance (20 students will receive $10,550)
Targeted electives focused on the mental and behavioral needs of children, youth, and families
Field practicum settings that will further enhance and support learning in the following areas:

Children's mental and behavioral health
Providing evidence-based and culturally responsive practices for children, youth, and families
Advancing the quality of children's behavioral health care
Addressing racial and health disparities

Pairing with an alumni mentor
Workshops and programming focused on evidence-based and culturally responsive practices
Licensure preparation
Information about loan forgiveness and financial literacy
The goal of the program is to reduce barriers and increase success in the student's postgraduate career transitions and prepare them to provide evidence-based and culturally responsive mental and behavioral health care to children, youth, and families.
Application Information and Deadlines:
The THRIVE Scholars Leadership Team will provide information sessions to eligible students in fall 2022 by visiting MSW courses. The first cohort will be accepted in spring 2023. Applications will be due by Dec. 31, 2022, for cohort 1. Ten students will be accepted as the inaugural THRIVE Scholars and will receive funding in the academic year 2023-24.