THRIVE Scholars Program Grant
Image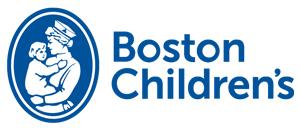 Transforming - Healthcare - Racial Equity - Inclusive - Visionary Leaders - Excellence
The Department of Social Work's THRIVE Scholars Program is funded in part thanks to a $300,000 grant received from Boston Children's Hospital's Collaboration for Community Health in spring 2022.
Eligibility:
This program will benefit graduate social work students entering their final year of Master of Social Work (MSW) studies who are ethnically, racially, and linguistically diverse individuals, and individuals from low-income backgrounds, first-generation students, or working parents/guardians.
Benefits to Future THRIVE Scholars
Direct financial assistance (20 students will receive $10,550)
Targeted electives focused on the mental and behavioral needs of children, youth, and families
Field practicum settings that will further enhance and support learning in the following areas:

Children's mental and behavioral health
Providing evidence-based and culturally responsive practices for children, youth, and families
Advancing the quality of children's behavioral health care
Addressing racial and health disparities

Pairing with an alumni mentor
Workshops and programming focused on evidence-based and culturally responsive practices
Licensure preparation
Information about loan forgiveness and financial literacy
The goal of the program is to reduce barriers and increase success in the student's postgraduate career transitions and prepare them to provide evidence-based and culturally responsive mental and behavioral health care to children, youth, and families.
Application Information and Deadlines:
Applications have been closed at this time. 10 MSW Scholars have been identified for the 23-24 academic year! Congratulations to our inaugural THRIVE Scholars.
22-23 THRIVE Speaker Series
Diverse social work professionals were invited to share their knowledge and expertise with THRIVE Scholars and the Department of Social Work faculty, staff, and student body. Events were open to the greater Springfield College community as well. 
THRIVE speakers for the 2022-2023 academic year included:
Ysabel Garcia, MPH: "Interupting Suicide with Community Care"
Jalil Johnson, PhD, NP: "Overcoming Interdisciplinary Challenges In Community Mental Health"
Jessica Wozniak, PsyD: "Trauma-Focused CBT"
Dominique Shabazz, MSW: Positionality as Social Workers: How Who We Are Shows Up in What We Do
Adrien Messick, MSW: Beyond He/She: Strategies to Affirm LGBTQIA+ Youth Through Language
Gayl Crump-Swaby, EdD, MSW: Releasing the Burdens of Intergenerational Trauma
THRIVE Scholars Recognition Night
The THRIVE Scholars Recognition Night was held on May 3rd, 2023 at Judd Gymnasia in collaboration with the Phi Alpha Honor Society Ceremony. The inaugural 10 THRIVE Scholars were recognized by the THRIVE Leadership Team - Dr. Anthony Hill, Dr. Lisa Watson, Lily Ghrear, and Laura Mackie. Family and friends were invited to attend this special event!