Brian Krylowicz
Director of the Counseling Center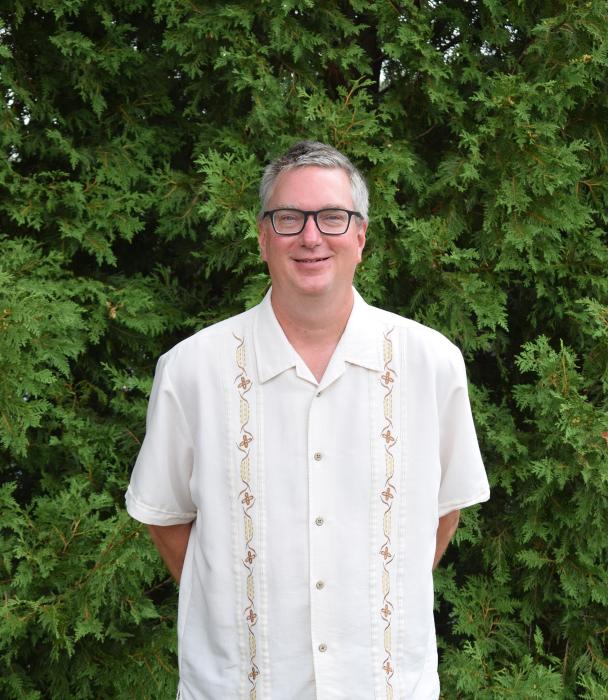 Doctor of Philosophy, Texas Tech University, Lubbock, Texas, 1999
Master of Arts, Texas Tech University, Lubbock, Texas, 1994
Bachelor of Arts, Whittier College, Whittier, Calif., 1990
Many moons ago, Brian went to Whittier College (a school quite similar to Springfield College) for his bachelor's degree. He then went to Texas Tech University for his master's and doctoral degrees in counseling psychology. Since graduation, he has focused his professional career on collegiate mental health. He is a licensed psychologist and has been at Springfield College since 2012.
Brian grew up with a single mom, and he vividly remembers sitting around the dining room table with her and his aunts and talking about life. There was lots of laughter and many tears. It was his first exposure to the power of human connection and how people can overcome bad situations and the negative feelings and thoughts that life throws at all of us.
Specialties
Brian considers himself to be a generalist, but because they are what he sees most often at the Counseling Center, he is most interested in depression and anxiety. He typically views depression and anxiety as normal reactions to abnormal situations, and he is extremely interested in helping students with depression and anxiety manage these conditions better.
Therapeutic Approach
Brian believes most of all in the healing power of the relationship formed between himself and those he gets to work with. He believes that we only truly open up to those we trust and believe in, and he strives to have meaningful and honest relationships. Within these relationships, he helps people explore their real, and ideal, selves, with the premise that most struggles (e.g., anxiety and depression) are created by the separation of who we are (real self) from who we want to be (ideal self). His ultimate goal is to help people to become who they want to be and be more excepting of who they are via the therapeutic relationship.