Matt Mills
Assistant Professor of Athletic Training
Office
Room 104




Athletic Training and Exercise Science Facilities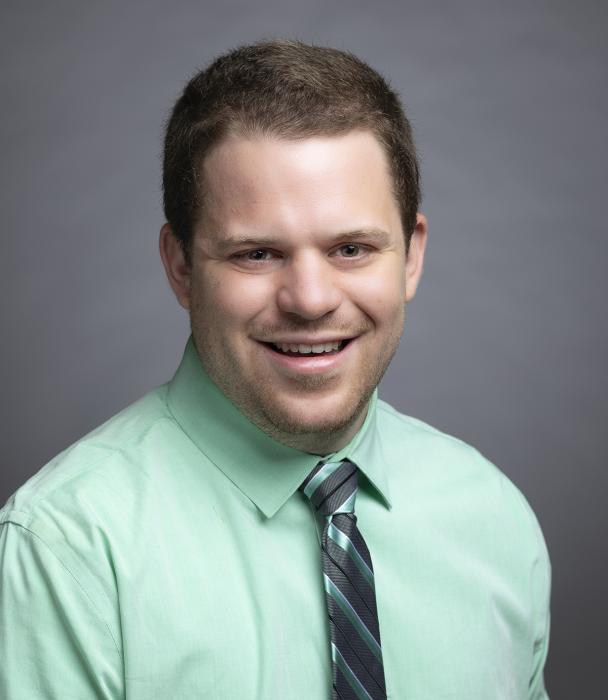 Master of Exercise and Sport Science, University of North Carolina at Chapel Hill, Chapel Hill, N.C., 2013
Bachelor of Science in Athletic Training/Sports Medicine, Quinnipiac University, Hamden, Conn., 2011
Matt Mills comes to Springfield College after serving in the Quinnipiac University athletic training faculty. He currently teaches orthopedic evaluation and therapeutic interventions. He also worked at Stanford University as an associate athletic trainer and director of the post-graduate athletic training program while working with the men's gymnastics and women's rowing programs. Mills worked to develop and update the Stanford University concussion protocol in a large multi-disciplinary team, and he was responsible for revamping the post-graduate program, with a focus on personal development and human-centered design thinking. His research interests include head and spine injury and rehabilitation and the development of critical thinking skill using technological solutions. He also serves as the chair for the Eastern Athletic Trainers' Association Moyer Award Committee.
Research Interests
Concussion Evaluation and Treatment
Critical Thinking in Healthcare Students
Educational Technology
Courses Taught
Evaluation of the Head, Neck, and Spine
Therapeutic Interventions
Clinical Practicum
Certifications and Memberships
Certified Athletic Trainer
Performance Enhancement Specialist
Eastern Athletic Trainers Association Moyer Award Committee Chair
Selected Works
Presentations
Mills, M. Winston, B (2021). Designing and Implementing Problem Based Learning Techniques to Supplement Clinical Experiences [Conference Session]: Association of Schools Advancing Health Professions Annual Conference, Long Beach, CA, United States
Mills, M., Lewis M., (2020, January 10-13) Crisis of Confidence: What Confidence Means and What We Can Do to Improve It?[Conference Session]: EATA Annual Conference, Ledyard, CT, United States
Mills M., Norkus S., (2020, January 10) VCOP and Video Journaling in Athletic Training Clinical Education [Conference Session]. EATA Annual Conference Educator Summit, Ledyard, CT, United States
Lewis M., Mills M., (2018, July 27-29), Abdominal Injuries: Differentiating Systemic from Muscular Injuries Through the Clinical Exam [Learning Laboratory Session] National Athletic Trainers' Association Annual Conference and Clinical Symposium, New Orleans, LA, United States
Publications
Mills, M. Winston, B (2021). Administering Interactive Simulations to Supplement Traditional Clinical Placements in C Ford. K Garza (Eds.) Updating and Innovating Health Professions Education: Post-Pandemic Perspectives. IGI Global
Mills, M., Frank, B., Goto, S., Blackburn, T., Cates, S., Clark, M., ... & Padua, D. (2015). Effect of restricted hip flexor muscle length on hip extensor muscle activity and lower extremity biomechanics in college‐aged female soccer players. International journal of sports physical therapy, 10(7), 946.