The Perfect Backdrop
East Campus is set on 57 acres of forestland and is bordered by a mile of shorefront on Watershops Pond. It's the perfect location for a restful retreat or the scene of a challenge—or some combination of the two.
Our diverse standard and custom adventure programs are known as the most valuable resource for team-building, managerial training, and goal-oriented growth. Groups of all kinds can relax, bond, and build team morale and spirit here.
Junior high, high school, and college students from across the Northeast take advantage of our highly regarded programs.
We welcome small to large organizations, social service agencies, church groups, and other community groups. 
Let us help you build a team or create a memory.
57 acres
of forest ecosystem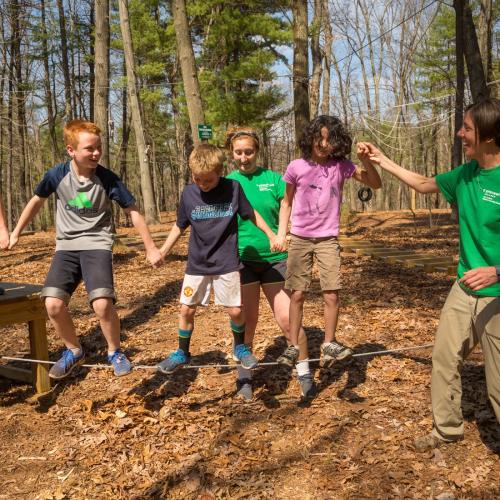 30
high and low elements on our challenge course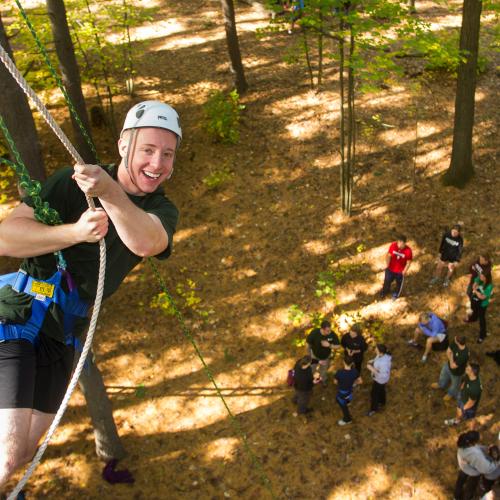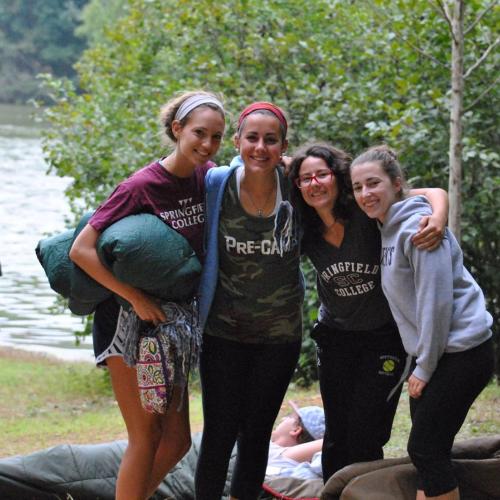 4,440
Square-foot southwestern building.
The gift that keeps giving.
The mission of East Campus Outdoor Learning Center is to support the programs of Springfield College through purposefully designed experiential learning opportunities in an out-of-doors setting with educational, recreation, business, and therapeutic groups.