Customized Adventure Programs
Learn how to canoe or kayak, shoot archery or stretch your mind and problem-solve. Learn what it means to collaborate as part of a team. Our workshops and programs test your smarts, and our low- and high-challenge course tests your will. 
Our specialty is designing custom adventures and tailoring our programs to meet the needs of any group. Anything is possible here. Come with a large group, or a small one. Expect to be challenged, refreshed, and restored.
Our customized adventure programs can include any and all of the following.
Archery
Disc-golf
Kayaking
Canoeing
Orienteering
Environmental education
Low and/or high challenge course
Rustic camping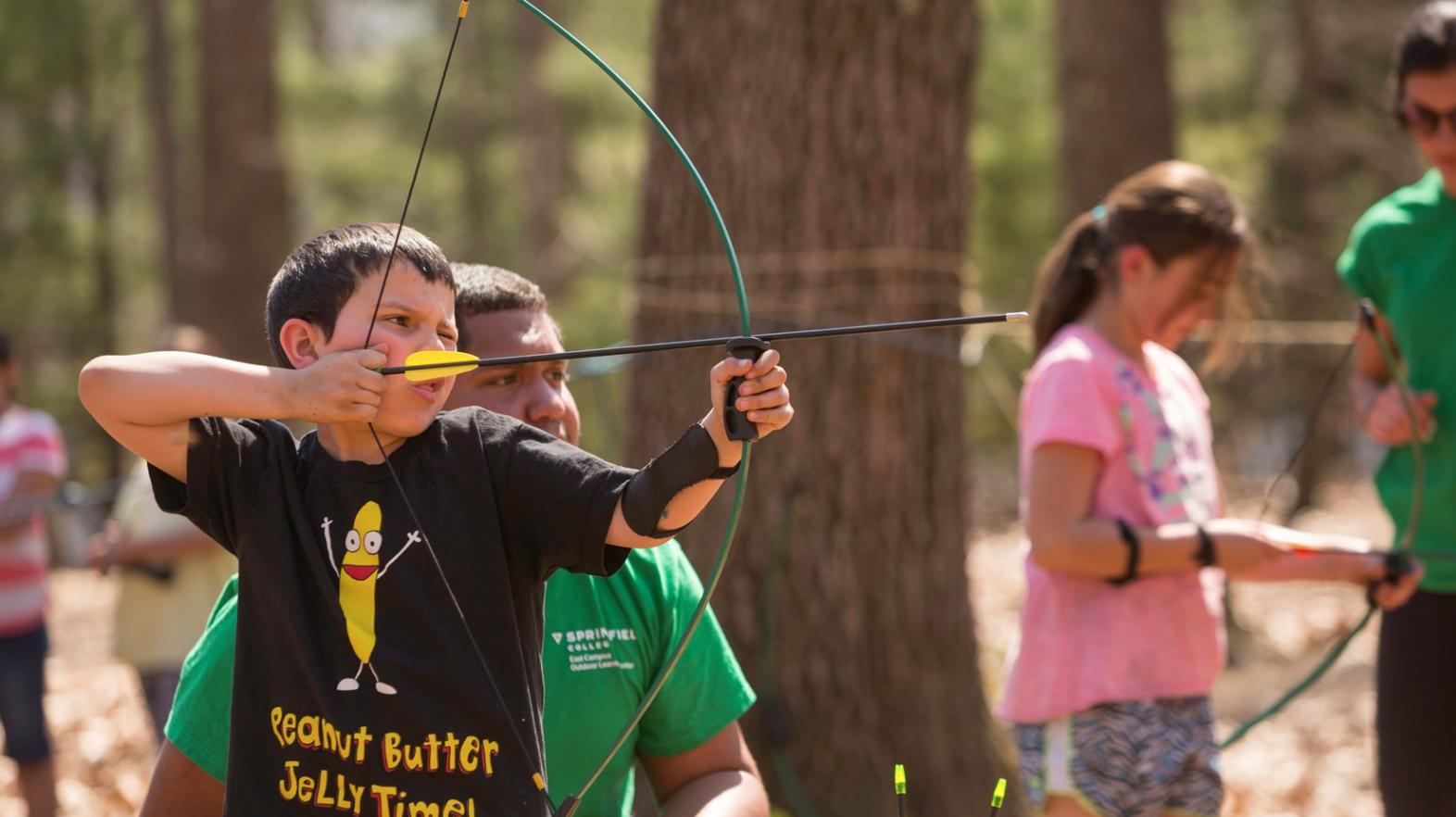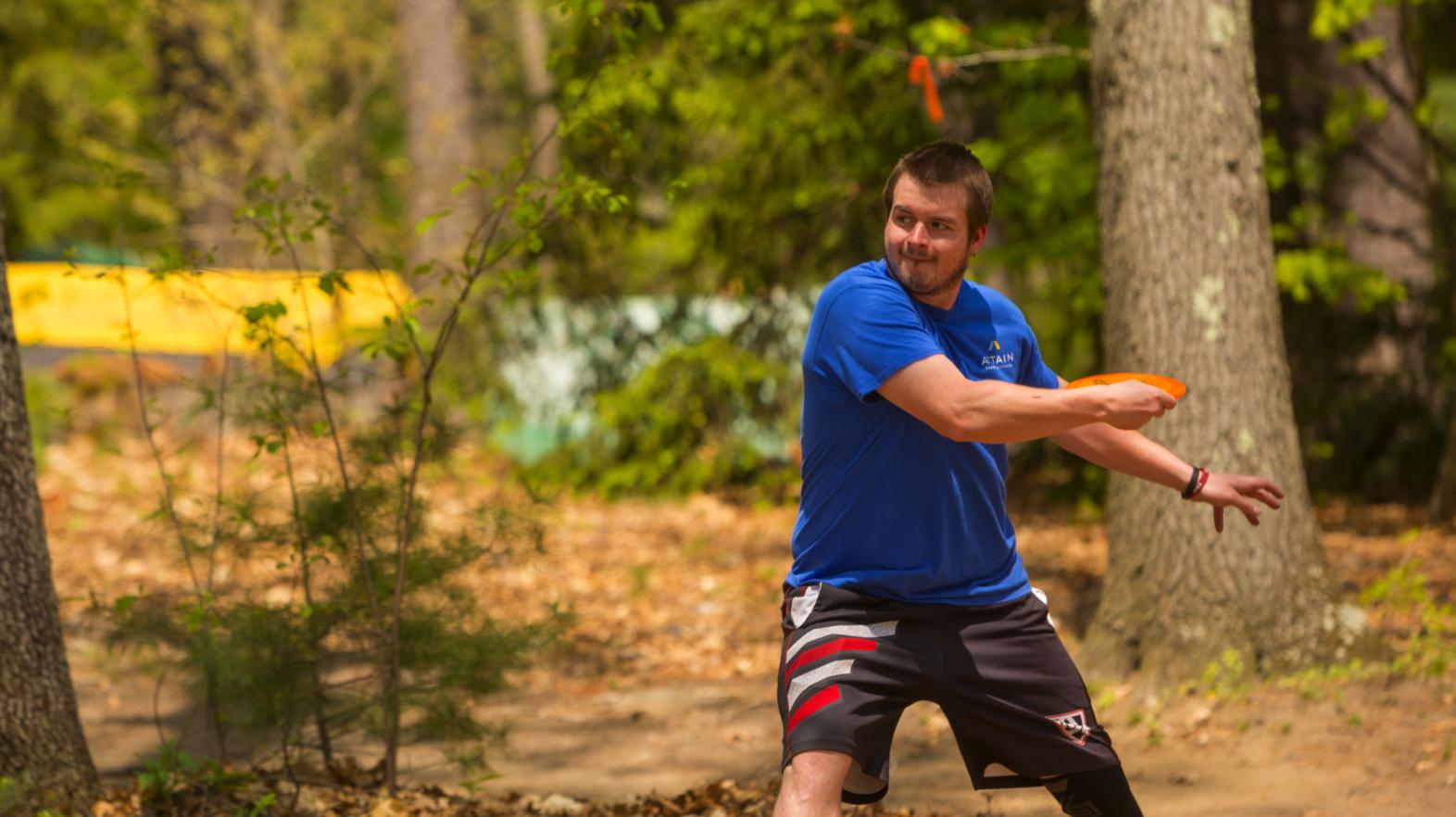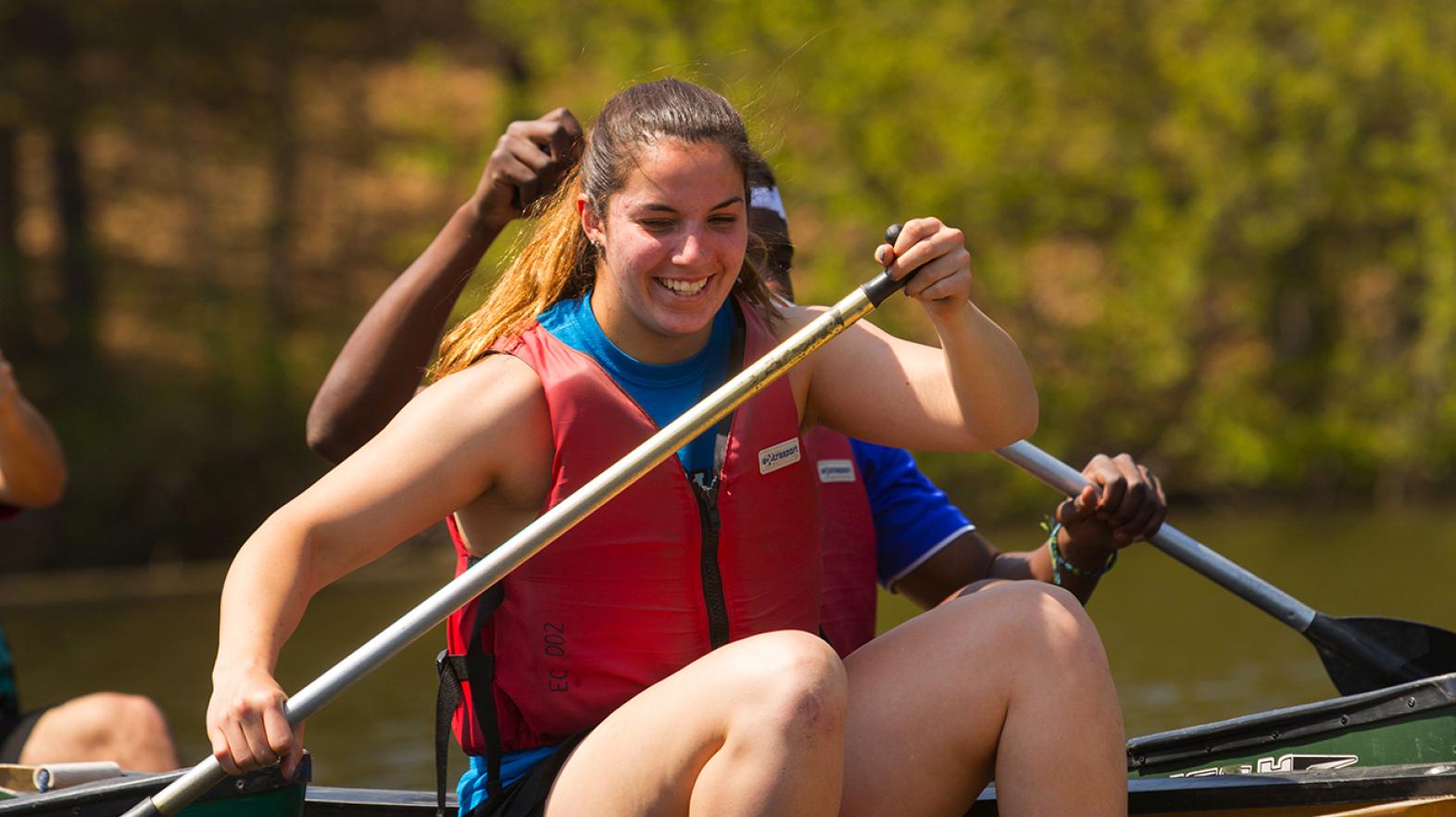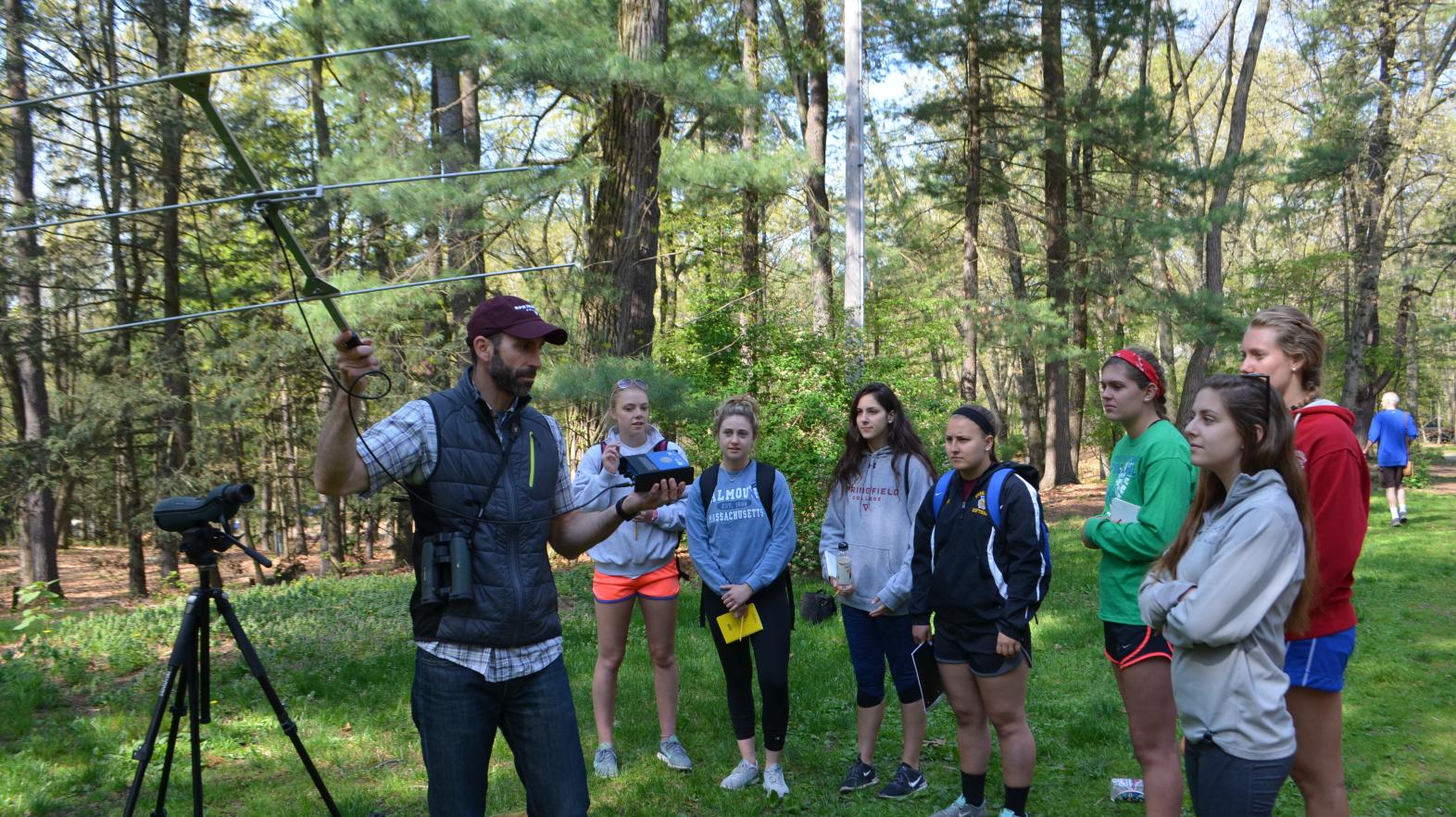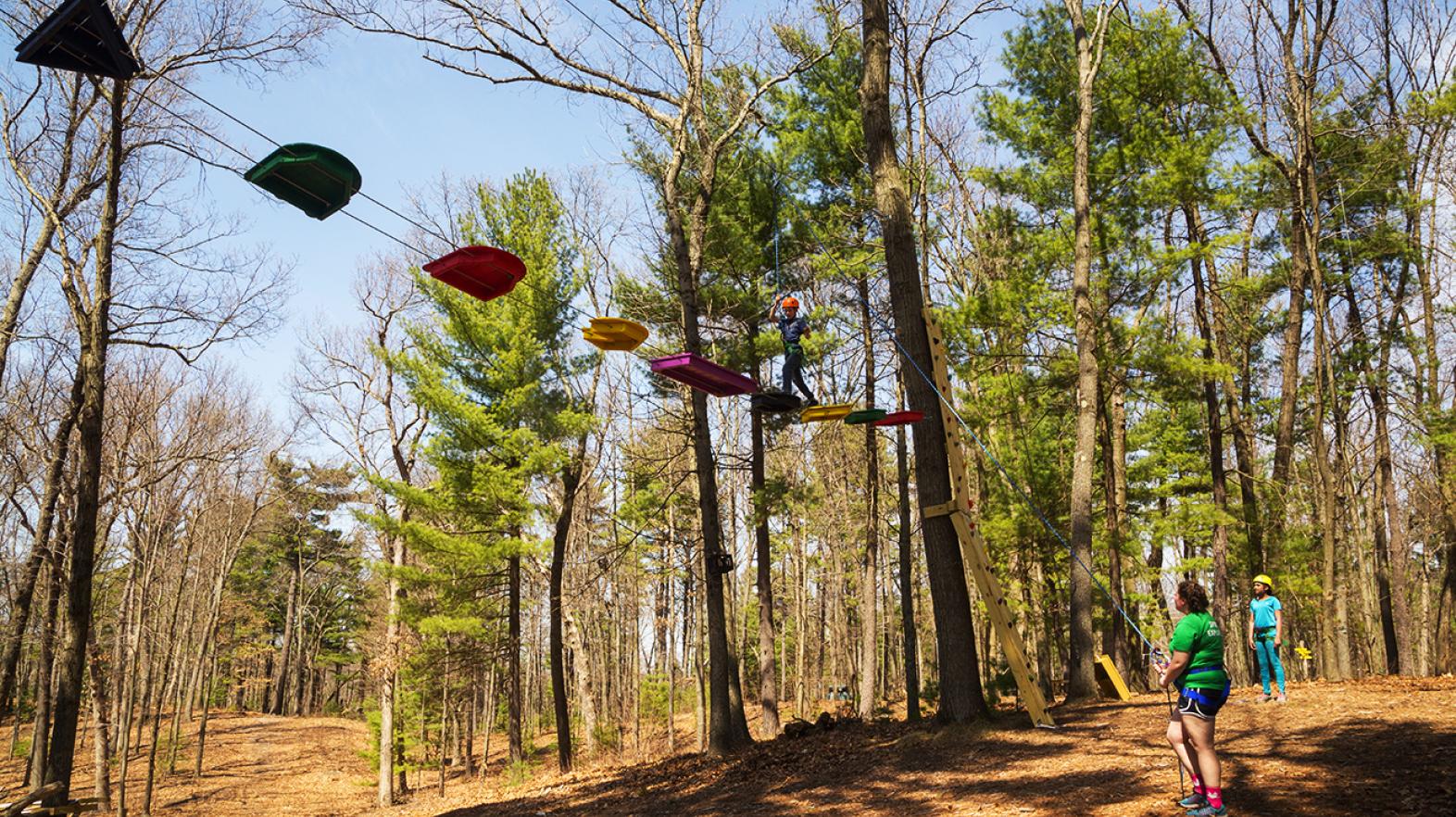 Almost ready to book a program? Here's what to consider.
What type of program are you looking for?
For Challenge Programs
We can develop just a low challenge course program, a high challenge course program, or a combination of the two. Learn more about our low- and high-challenge course elements.
For Adventure Programs 
We will customize your adventure based on the activities that you select. You can do one of them or all of them; the possibilities are endless.
How long of a program would you like?
The duration of a program depends on you and the goals you hope to have accomplished. Typically, most groups book between a 3-6 hour program. We can do more or less; that's the benefit of customized programs.
How many participants would attend?
Staffing needs are based on the number of individuals participating in the program, as well as the type of program you select. For most of our activities, including our low challenge course, we have a 1:15 ratio. For a high-challenge course program, we offer a 1:8 ratio. 
Will your program occur during a meal time?
If so, there are a few available options. Cook for yourselves in our industrial kitchen, bring potluck dishes, or have the College's caterer take care of you.
Already booked? Here's your checklist.
If you can answer yes to all of the items below, then your adventure awaits!
Have you...
Submitted your contract, certificate of insurance, and paid your deposit?
Submitted your program information sheet (if you are participating in a challenge course or customized adventure course)?
Informed all of your participants of what they should wear? We recommend the following.

Closed-toed shoes
Comfortable clothing
Layered clothing during colder months or chillier mornings
Rain gear if it looks like rain

Gotten all waivers signed and made sure they are ready to be turned in upon arrival?
Know how to get to East Campus?