The Springfield College Commitment to Diversity and Inclusion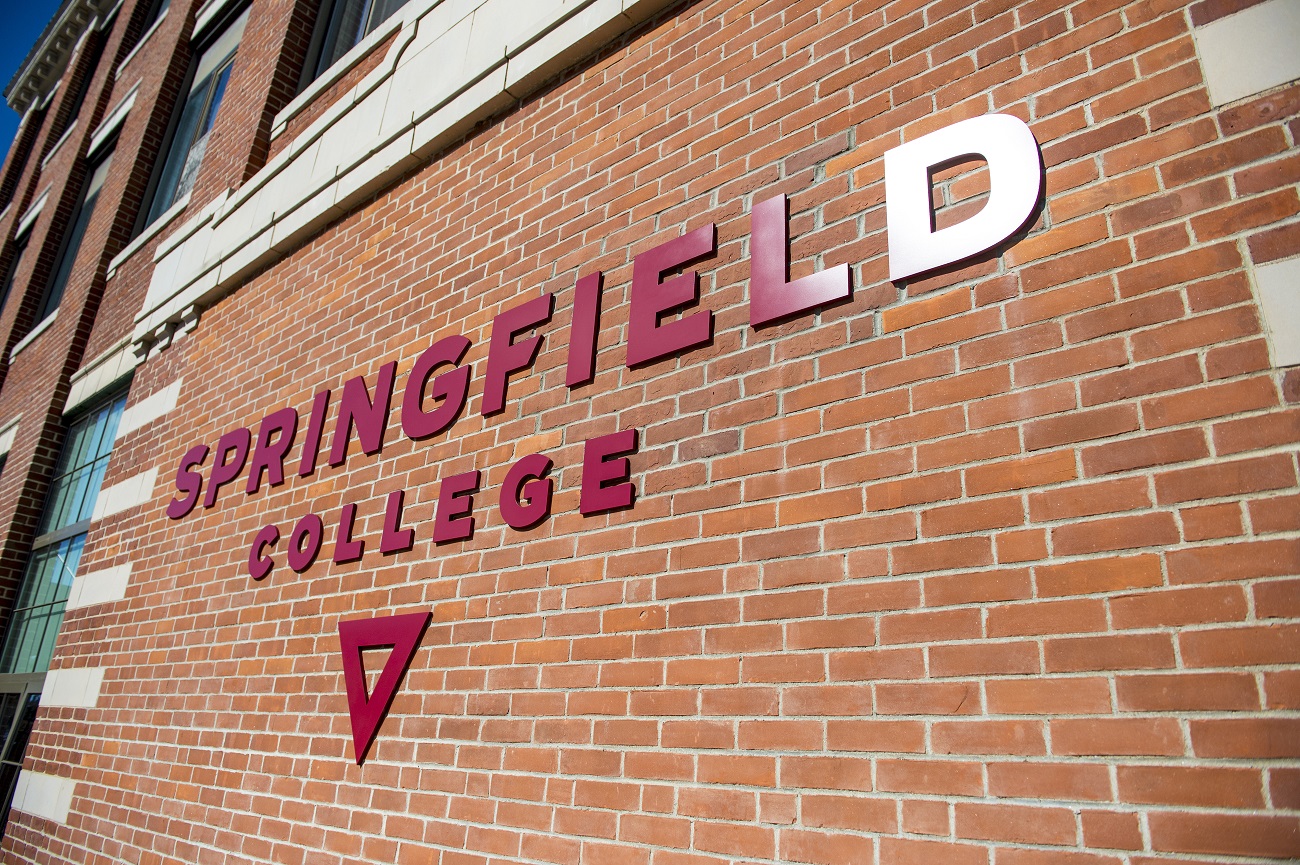 ---
Springfield College remains steadfast in its commitment to equality and fair treatment for all. As a campus we are committed to fostering a diverse, inclusive, and respectful campus community, not only in vision but in practice. Our commitment to diversity and inclusion is rooted in the belief that multiple points of view, life experiences, ethnicities, cultures, and belief systems are essential to academic excellence.
We pledge to keep our theme - Silence is Not an Option - at the forefront of our programming this year, as we address the many ways that we as a campus community can live our mission of leadership in service to others.
Fall 2020 Initiatives
Springfield College has established multiple planning committees and advisory boards to support efforts for a more inclusive community overall. 
Campus Program Planning Committee on Race
The Campus Program Planning Committee on Race (CPPCR) was established to identify, engage, and launch campuswide programming initiatives with a focus on race. The CPPCR will also serve as one of several resources to the College community along with the Office of Multicultural Affairs, and the Office of the Vice President for Inclusion and Community Engagement.
Trustee Denise Alleyne has graciously agreed to co-chair this committee with Calvin R. Hill, PhD. Trustee Alleyne is a retired vice president of Student Services at Pine Manor College where she earned an undergraduate degree (1973) and graduate degree (1974).
Inaugural planning body:
James Kaishian (Graduate Student Body President)
Miguel Arce (Faculty)
Brian Krylowicz (Counseling Center)
Felicia Lundquist (Multicultural Affairs)
Dana Jenkins (ROCE Staff)
David McMahon (Spiritual Life)
Joseph Tirabochi (Campus Police)
Kurt Aschermann (Trustee)
Denise Alleyne '73, G'74 (Trustee)
Charlie Sullivan (Athletics / Coach Volleyball / Faculty)
Kris Rhim (Student Trustee)
Alice Fiddian-Green (Faculty)
Stephanie Logan (Faculty)
Mary-Beth Cooper (President)
Campus Program Planning Committee on Race Priority Initatives
Diversity and Transparency in Print and Electronic Media Advisory Board
This board has been established to review and provide suggestions to the Division of Inclusion and Community Engagement and the Office of Communications on how to best represent the diversity and vibrancy of Springfield College in print and electronic marketing publications and materials while maintaining a realistic picture of our student demographics. 
The advisory board will meet monthly during the academic year with the vice presidents of each division, and at times, other divisional representatives. 
Committee on Public Safety Policies, Practices, and Training
Springfield College decries discrimination in any form, yet we recognize the national conversation about the intersection of race and policing, especially the impacts on communities of color. We know that all organizations and institutions are susceptible either consciously or unconsciously to systemic racism, and understand that our college is not exempt. Our collective commitment to identifying and eradicating racism and bias is resolute, and the call to action is now.  The leadership of Public Safety is committed to examining their own policies, practices and training along with key constituencies which they serve on a daily basis.
President Cooper has convened a special committee of the Springfield College community to examine the policies, practices, and current training requirements of the Department of Public Safety at Springfield College. This committee, which includes students, faculty, staff, and trustees, is charged with identifying areas of improvement and recommending changes that promote greater equality and safety for our students, faculty, and staff.
We are grateful for the strongly held convictions among students, faculty, and staff that the role of Public Safety must be performed with understanding and empathy for equality, mental health issues, wellness, addiction, and harm reduction. This committee will make recommendations for oversight and continual improvement of our policies, processes, and training opportunities. This committee will be asked to present findings and recommendations to the President's Leadership Team and the Executive Committee of the Board of Trustees by September 30, 2020.
The members of the Committee on Public Safety Policies, Practices, and Training are:
Francesca Spina, Department of Criminal Justice, co-chair

Craig Poisson, Athletics, co-chair

Kurt Aschermann '71, Board of Trustees

Ray Berry, G'11, Board of Trustees

Jannele Castro, Department of Public Safety

Wesley Church, School of Social Work and Behavioral Sciences

Marcel Diaz '20, G'21

Shannan Fields, Communications and External Affairs

Susan Joel, Department of Humanities and Social Sciences

Xavier Washington '22

Anne Wheeler, Department of Literature, Writing and Journalism

Sabrina Williams '22
Calendar of events related to diversity programming on campus
Inclusion and Community Engagement
The Division of Inclusion and Community Engagement, in conjunction with Library Services, will be hosting a virtual Black Reads Discussion Series on Thursday, Sept. 10, Oct. 8, and Nov. 5 from 12:15-1:15 p.m. during the common hour. Please join us for one or all of the sessions!
If you are interested in sharing your favorite book(s) and what was meaningful to you, please contact Lisa Holm in the Division of Inclusion and Community Engagement to select a date to share. 
Additionally, the Library Services staff have been gathering a list of books by Black authors to display in the Harold C. Smith Learning Commons as part of a "Black Reads" exhibit to kick off the semester. There are many classics on the list, as well as recent bestsellers, new fiction and non-fiction, and a selection of children's books. If there are other books that you'd like to see added to the library collection, please contact Outreach Reference Librarian Mackenzie Dunn.
If you wish to join any of the the book discussions to listen and get to know the campus community, mark your calendar and join us via Zoom (Meeting ID: 94510504578).
Employee Trainings: Diversity and Inclusion Conversations (short, thought-provoking sessions)
Tues., Oct. 13, 12:15-12:45 p.m. - Managing Bias in the Workplace

This session will define bias in easy-to-understand terms and provide attendees with tools to manage bias in the workplace.

Tues., Nov. 10, 12:15-12:45 p.m. - Valuing a Diverse and Inclusive Campus Community

This session will highlight why valuing a diverse and inclusive campus community is critical to current and future success of Springfield College. Session will also discuss barriers to an inclusive and welcoming community, and identify ways that we can each foster a culture of respect, inclusion, and understanding on campus. 

Tues., Dec. 8, 12:15-12:45 p.m. - How to be an Antiracist on Campus

This session will examine the words of Ibram X. Kendi, as found in his New York Times bestselling book, How to Be An Antiracist, by exploring the statement, "The only way to undo racism is to constantly identify it and describe it—and then dismantle it" - with a focus on the Springfield College campus.
Office of Multicultural Affairs
Programming:
August 21 -

Cross Cultural Training:

Navigating Difficult Dialogues

Aug 24-27 - CCLP Pre-orientation Training Session(s)
SEAT (Social justice, Equity, Accountability, Transformation) at the Table is one week (Oct. 26-31) of educational experiences dedicated to deconstructing oppressive systems across disciplines and transforming our community toward equity for all. Proposals from community members who are interested in creating and leading educational sessions were due Sept. 19. Students, faculty, staff, and alumni were encouraged to collaborate on proposals and presentations, although this is not required. Educational sessions may include discussions, film screenings, workshops, activities, presentations, or any experience which engages attendees in learning for social justice. Session leaders do not need to be experts, and creativity is encouraged. Please contact OMA Graduate Associate Charisse DelVecchio with questions.
Proposed Sessions:
4-Part Series of Training/Educational Sessions (two each semester)

Inclusive Leadership! Five Ways To Lead and Serve Diverse Groups of People More Effectively With an Inclusive Lens of Leadership

How to Lead and Thrive in a Time of Change: Emotionally Intelligent Leadership! Five Ways to Increase Your Emotional Intelligence as a Leader

United as One! – (Diversity/Inclusion/Impact/Leadership)/Leading in A Time of Crisis (Resilient Leadership) Four Resilient Strategies That Will Empower Student Leaders in Challenging Times!

Everyday Activism: From Good To Great! Four Questions To Consider In a Time of Change and Transition!
Andrew Kirschner M4MH (Movies 4 Mental Health)
Ron Jones, Executive Director Dialogues on Diversity
Racial & Ethnic Issues Working Group*
Puerto Rico, Puerto Ricans, and Puerto Ricanness: Historical Roots and Today's Challenges  
October 6, 7 p.m. on Zoom
Sponsors: Racial & Ethnic Issues Working Group, Office of Spiritual Life, and Office of Multicultural Affairs
In this lecture, Jorell Meléndez-Badillo will explore the recent history of economic crises, natural disasters, and resistance in Puerto Rico. This lecture will offer an introduction to a history of 527 years of colonialism, as well as how people have resisted it from the Indigenous rebellions of Agüeybana II in 1511 to the 2019 summer protests. Using broad brushstrokes, Meléndez-Badillo will attempt to explain how Puerto Rico got to the historical juncture it is currently facing.
Jorell Meléndez-Badillo is an assistant professor of history at Dartmouth College. His work explores the global circulation of radical ideas from the standpoint of working-class intellectual communities in Puerto Rico, the Caribbean, and Latin America. He teaches courses on colonialism and nation building, radical politics, and the politics of natural disasters in the Caribbean and Latin America.
*The goal of this group, which has been active for a number of years, is to work to reduce racial and ethnic inequality on our campus and beyond. This involves educating ourselves, provision of educational programming for others, and many other actions. Faculty members Stephanie Logan and Laurel Davis-Delano co-chair this group. This fall semester, they plan to have Zoom meetings approximately once a month. Goals for this fall include discussion of admissions and employment, and producing a program for Latinx Heritage Month. All Springfield College students and employees are welcome to join this group. To do so, please contact Laurel Davis-Delano at ldavis@springfield.edu.
Arts & Humanities Lecture
President Mary-Beth Cooper and the faculty and staff of Springfield College are proud to announce that New York Times bestselling author Ibram X. Kendi will be the keynote speaker at the annual Springfield College Arts & Humanities Speaker Series on March 25, 2021. The annual endowed Arts & Humanities Speaker Series is made possible through the generosity of Carlton '63 and Lucille Sedgeley. A decision to host the event in-person or virtually will occur at a later date.
Summer 2020 Key Initiatives
Campus Conversations on Race
On May 27, a group of College leaders came together to discuss ways that we could reflect, cope, and speak about the murder of George Floyd. In the absence of an opportunity to come together as a community on campus due to the COVID-19 pandemic, we agreed to host a gathering via Zoom, which we hoped would serve as space and time for our community to come together to pause, listen, and simply be present in the wake of the deep-rooted pain and tension of another Black life lost at the hands of those who pledged to protect and serve.
During the following forum on June 2, we heard the truths of our own students of color and their experiences at Springfield College, and we agreed to keep the dialogue moving forward.
Over the last summer months, our weekly conversations have included our students, staff, members of the President's Leadership Team, and Mr. Cedric Jennings, who helped us to better understand many of the pressing issues of race affecting our campus and our country. These sessions included:
June 16: Diversity and Inclusion: The Student Perspective
June 23: "Defunding" the Police
June 30: A Hope in the Unseen: An American Odyssey from the Inner City to the Ivy League
July 7: Race and College Admissions
July 14: Let's get real: Honest conversation with Dr. Calvin Hill
Through the newly created SCListens email address, we heard from those who either did not have the opportunity to speak during one of our conversations or who wanted to further reflect upon experiences at the College. Understandably, some of our conversations were more impactful and thought-provoking than others.
Alumni of Color virtual gatherings
On May 6, alumni and current students of color held a Virtual Social hosted by Calvin Hill, PhD, Student Trustee Kristian Rhim, and Alumni Council members Nate Harris '08 and Carlton Pickron, EdD, '79 G'82. 
Following the social, the Alumni of Color Committee of the Alumni Council was established and is engaged to identify ways to use their collective knowledge of Springfield College and their commitment to addressing systemic bias and racism to improve the campus experience for current Black, Indigenous, and People of Color (BIPOC) students. Two initiatives underway are (1) the creation of the Communications Diversity and Inclusion Advisory Board, which will review the use of BIPOC student images in campus marketing materials, and (2) the relocation of the Office of Multicultural Affairs to the fourth floor of Judd Gymnasia. We are excited that this move provides the staff with much-needed space, in a dedicated suite for congregation and programming in a safe and welcoming environment.
The 2020 Faculty Institute
The 2020 Faculty Institute focused on matters related to race and racism. Called A Year of Action! Faculty working to build a more inclusive and welcoming campus community, our new and returning faculty explored privilege through a previously recorded privilege walk at Stagg Field, using cultural humility to inform pedagogy and social justice, the best practices in culturally relevant pedagogy, and critically, putting theory into practice. On-going professional development will enhance our curriculum not only in terms of content but in the promotion of culturally aware teaching.
Bias Incident Reporting
Our community is what makes us special. Every member is valuable and we want to help ensure that each person feels safe, welcomed, and included.
If you experience or witnessed a bias incident, on campus, or involving community members, we want to know. One way you can take action is by submitting a Bias Incident Report. It is a Quick Link located on PrideNET.
"What is a bias incident?" It is behavior that constitutes an expression of hostility against the person or property of another because of the targeted person's race, color, predisposing genetic characteristics, gender, gender identity or expression, religion, age, disability, marital status, veteran's status, sexual orientation, or national or ethnic origin, or any other category protected by law or regulation.
Examples of bias-related incidents include, but are not limited to, verbal or written use of degrading language or insults motivated from a belief or perception about a person's characteristics regardless of whether the belief or perception is correct.