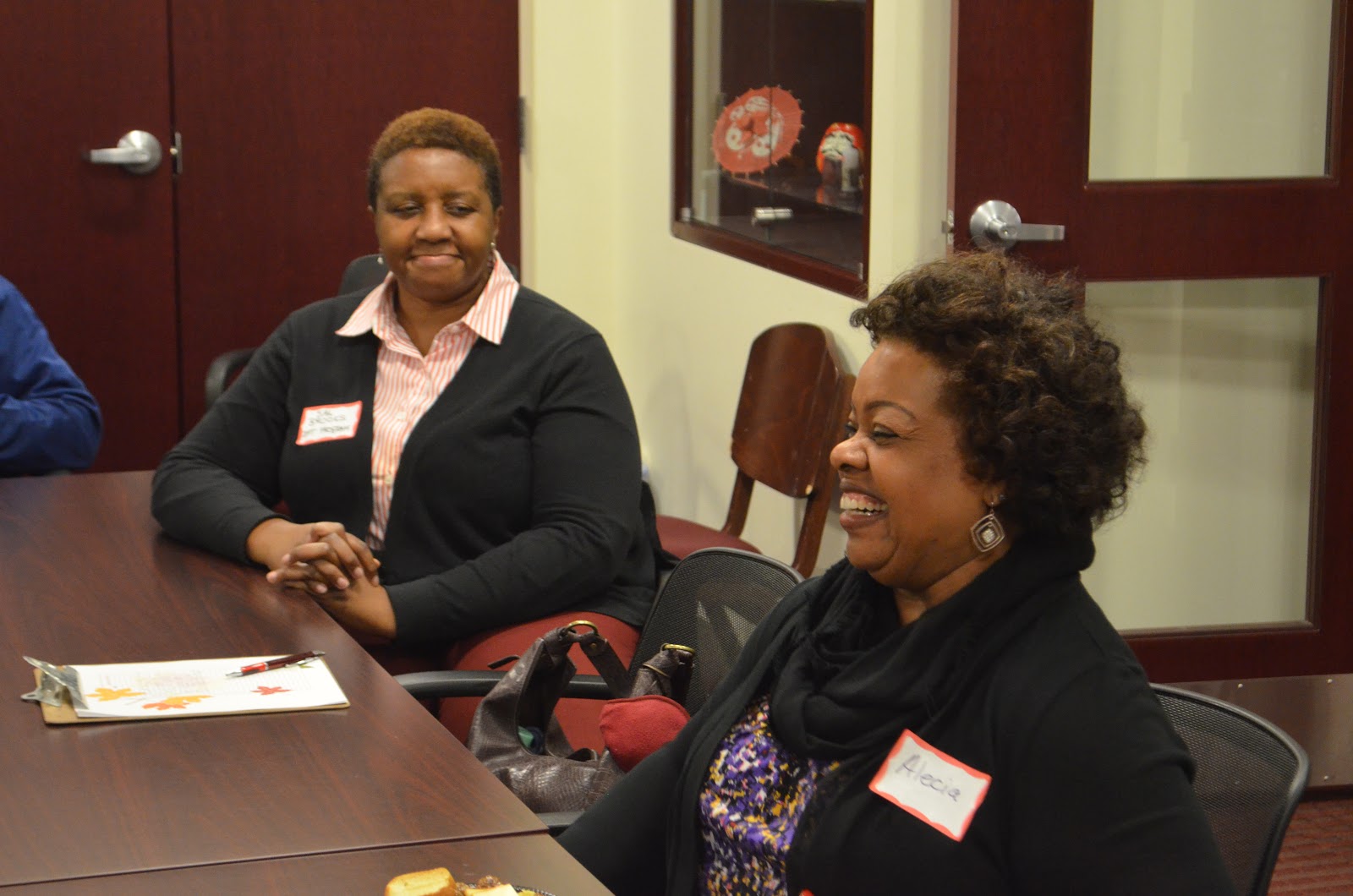 Employee Engagement
---
The Division of Inclusion and Community Engagement provides events, training, and discussion opportunities along lines of differences, shared experiences, and fundamental humanity for employees on the Springfield campus and all regional campuses.
Black Reads Discussion Series – In conjunction with Library Services, students, faculty, and staff interested in learning about books by Black authors were invited to take part in the virtual Black Reads Discussion Series. In addition, Library Services staff gathered a list of books by Black authors to display in the Harold C. Smith Learning Commons as part of a "Black Reads" exhibit to kick off the semester.
Sept. 10 -

Heavy

:

An American Memoir

by Kiese Laymon, and

Black Brother, Black Brother

by Jewell Parker Rhodes

Oct. 8 -

Eloquent Rage

by Brittany Cooper;

How Long 'til Black Future Month?

by N. K. Jemisin (a recent MacArthur Genius Grant' winner); books by the two other newly minted MacArthur Fellows:

Thick and Other Essays

by Tressie McMillan Cottom, and

Brown Girl Dreaming

and

Red at the Bone

by Jacqueline Woodson;

Sing, Unburied, Sing

by Jesmyn Ward, and also her recent essay "On Witness and Respair: A Personal Tragedy Followed by Pandemic"

;

Kiese Laymon's essay about COVID and racism titled "Mississippi: A Poem, In Days"

; My Grandmother's Hands: Racialized Trauma and the Pathway to Mending Our Hearts and Bodies

by Resmaa Menakem;

Violence Against Black Bodies: An Intersectional Analysis of How Black Lives Continue to Matter

, and Joy DeGruy's

Post-Traumatic Slave Syndrome;

Alice Walker's

In Search of Our Mothers' Gardens: Womanist Prose;

and, Ibram X. Kendi's

How to Be an Antiracist

and

Stamped from the Beginning

Nov. 5 -

The Warmth of Other Suns

by Isabel Wilkerson  

Feb. 11 -

Caste: The Origins of Our Discontents

by Isabel Wilkerson

March 11 - Open Discussion about Author Ibram X. Kendi's Work
Employee Trainings – Faculty and staff eagerly joined us virtually for three thought-provoking sessions:
2020
Oct. 13 – "Managing Bias in the Workplace" -

This session defined bias in easy-to-understand terms, and provided attendees with tools to manage bias in the workplace. 

Nov. 10 – "Valuing a Diverse and Inclusive Campus Community" -

This session highlighted why valuing a diverse and inclusive campus community is critical to the current and future success of Springfield College. 

Dec. 8 - How to be an Antiracist on Campus -

This session examined the words of Ibram Kendi, as found in his

New York Times

best-selling book,

How to Be an Antiracist

. 
Reception for Employees of Color (and Allies) – The Division of Inclusion and Community Engagement hosts a fall and spring Reception for Employees of Color. The reception is designed to cultivate a welcoming space where all employees of color, and allies, feel supported and valued. 
Lunch and Learn – In this virtual Lunch and Learn, Ruth Poirier, New England Business Associates (NEBA) division supervisor and Project SEARCH program coordinator, presented to campus faculty and staff the goals and purpose of these two programs on campus and information on opportunities to host an intern. The primary objective of Project SEARCH is to secure competitive employment for people with disabilities. The goal of NEBA is to help individuals with disabilities or other barriers reach their employment and/or education goals.
Diversity Luncheon Series – The Division of Inclusion and Community Engagement hosted a year-long Diversity Luncheon Series that appealed to faculty and staff including those at our regional campuses, focusing on topics such as the Inclusion Strategic Plan, poverty and social mobility, educational disparities, and undoing bias. This year we transition from our luncheon series to our PRIDE Talks. 
PRIDE Talks – In fall 2018, the Division of Inclusion and Community Engagement launched a series of six TED-style talks that took place on the Springfield College campus called PRIDE Talks. In the style of TED Talks, each power speech was 18 minutes or less and featured "ideas worth spreading." The monthly speakers lectured on the 2018-2019 school year theme of "Embracing the Promise of Tomorrow."
Film Screenings and Interactive Lectures – The Division sponsors and supports on-campus film screenings and other academic and departmental programming initiatives. Programs have included: Getting Bi: Unpacking Biphobia and Creating a Culture of Inclusion; Three to Infinity: Beyond Two Genders; How To Be An Ally: Taking Responsibility for Addressing Inequality; Free CeCe; Gospel as Pop Music; Hip Hop and Politics; and Footprints in the Concrete.