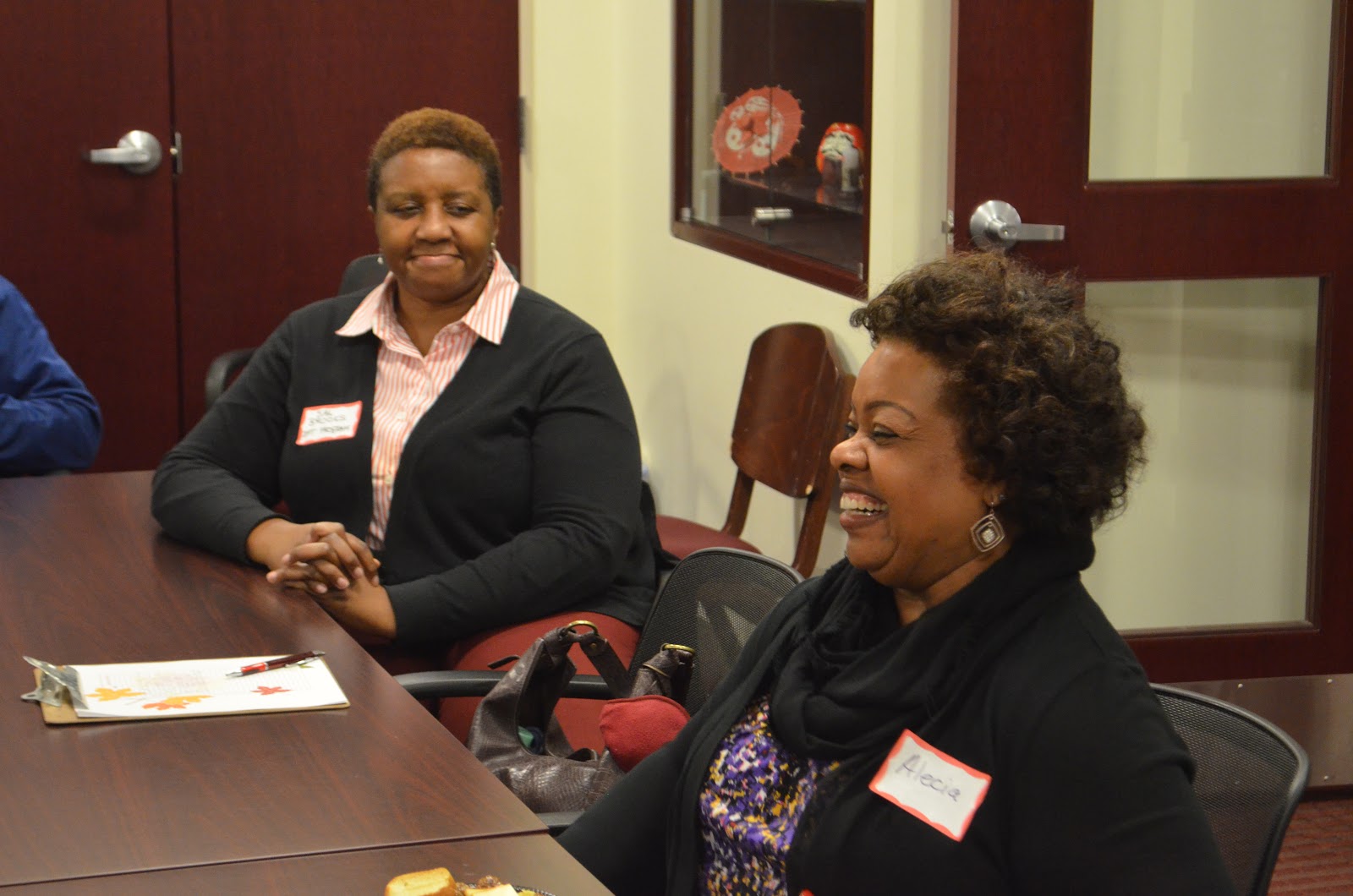 Employee Engagement
---
The Division of Inclusion and Community Engagement provides events, programming, and discussion opportunities along lines of differences, shared experiences, and fundamental humanity for employees on the Springfield campus and all regional campuses.
Book Discussion Group
Employees were invited to take part in a series of book discussions in our newly renovated Learning Commons where we discussed Beverly Daniel Tatum's revised 20th-anniversary edition of Why Are All the Black Kids Sitting Together in the Cafeteria? And Other Conversations About Race. The next book discussion group will take place in fall 2019 for the book Waking Up White: And Finding Myself in the Story of Race by Debby Irving. 
Diversity Luncheon Series
The Division of Inclusion and Community Engagement hosted a  year-long Diversity Luncheon Series that appealed to faculty and staff including those at our regional campuses, focusing on topics such as the Inclusion Strategic Plan, poverty and social mobility, educational disparities, and undoing bias. This year we transition from our luncheon series to our PRIDE Talks. 
PRIDE Talks
In fall 2018, the Division of Inclusion and Community Engagement launched a series of TED-style talks to take place on the Springfield College campus called PRIDE Talks. In the style of TED Talks, each power speech is 18 minutes or less and features "ideas worth spreading." The monthly speakers lecture on the 2018-2019 school year theme of "Embracing the Promise of Tomorrow."
Reception for Employees of Color
The Division of Inclusion and Community Engagement hosts a fall and spring Reception for Employees of Color. The reception is designed to cultivate a welcoming space where all employees of color, and allies, feel supported and valued. 
Trainings
The Division of Inclusion and Community Engagement supports and sponsors campus training throughout the year such as Creating Safer Zones presented by the Springfield College Safe Zone Committee, Healing Racism Institute of Pioneer Valley seminar presented by Waleska Lugo-DeJesus (see photo), and Implicit Bias Training presented by Vice President for Inclusion and Community Engagement Calvin R. Hill, PhD, and Provost and Vice President for Academic Affairs Martha Potvin, PhD.
Film Screenings and Interactive Lectures
The Division sponsors and supports on-campus film screenings and other academic and departmental programming initiatives. Programs have included: Getting Bi: Unpacking Biphobia and Creating a Culture of Inclusion; Three to Infinity: Beyond Two Genders; How To Be An Ally: Taking Responsibility for Addressing Inequality; Free CeCe; Gospel as Pop Music; Hip Hop and Politics; and Footprints in the Concrete.