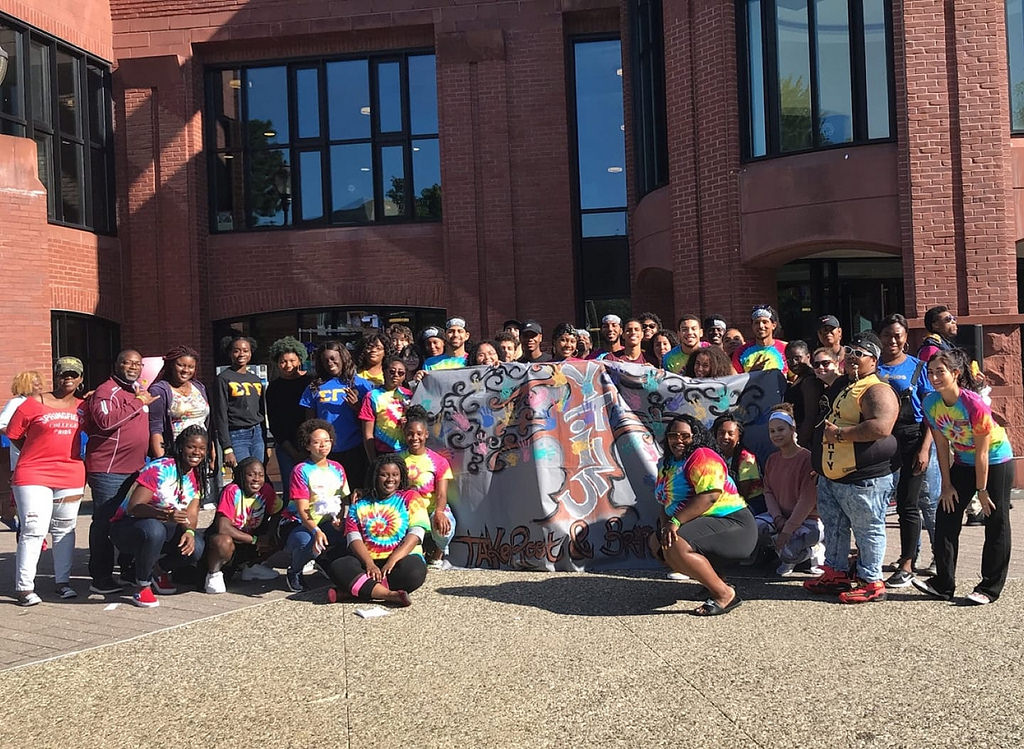 Student Engagement
---
The Division of Inclusion and Community Engagement offers special events, educational travel, and scholarship opportunities that support, celebrate, and help give voice to a diverse student body. 
Some of our programs include:
Scholarships – The John Wilson Book Scholarships are open to full-time Springfield College students who are entering their sophomore, junior, or senior year. Eligible applicants will have contributed to the Office of Multicultural Affairs or to a culture of inclusive excellence around issues of diversity and inclusion.
The scholarship was established in honor of John Wilson. Wilson had a 38-year career at Springfield College, serving as assistant director of undergraduate admissions and coordinator of multicultural recruitment, assistant dean of students, and then as director of the Office of Multicultural Affairs. Wilson's legacy is that of guiding students to be the best they could be and more. It is hoped that this scholarship made in his honor will, in a small way, give assistance and encouragement to deserving students, just as he did in his career at Springfield College.
Student Travel – The Division of Inclusion and Community Engagement organizes educational trips for small groups of students. During spring break, these trips are led by Dr. Calvin Hill and Professor Marty Dobrow and provide meaningful and life-changing experiences for our students. 
Holocaust Remembrance Day – The Division of Inclusion and Community Engagement sought a platform for these two students to share the impact of genocide on their families and found it in Holocaust Remembrance Day, sponsored by the Office of Spiritual Life and the Holocaust Remembrance Committee.
Taste of Cambodia – The Division of Inclusion and Community Engagement sponsored a Taste of Cambodia "Pop Up" in the Campus Union to celebrate Khmer New Year with the campus community.
African Cultural Day – The Division of Inclusion and Community Engagement hosted an African Cultural Day in celebration of South African influenced Freedom Day. The campus community was invited to experience the beauty of African culture, music, dance, and cuisine.
Film Screenings and Interactive Lectures – The Division sponsors and supports on-campus film screenings and other academic and departmental programming initiatives. Programs have included: Getting Bi: Unpacking Biphobia and Creating a Culture of Inclusion; Three to Infinity: Beyond Two Genders; How To Be An Ally: Taking Responsibility for Addressing Inequality; Free CeCe; Gospeål as Pop Music; Hip Hop and Politics; and Footprints in the Concrete.
More Opportunities – The Division offers plenty of opportunities for students to get involved, explore the area, and experience unforgettable moments that help shape them as responsible citizens.