Springfield College Assistant Professor of Psychology Elizabeth Morgan Named President-Elect for the Society for the Study of Emerging Adulthood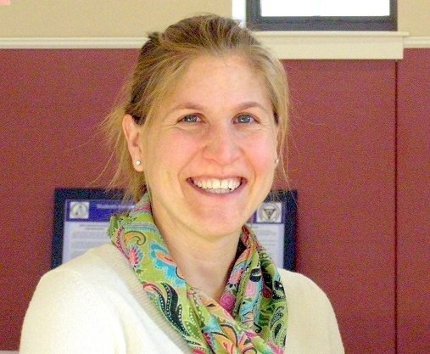 Springfield College Assistant Professor of Psychology and Director for the Undergraduate Psychology Program Elizabeth Morgan has been named the president-elect for the Society for the Study of Emerging Adulthood (SSEA).
The SSEA is a multidisciplinary, international organization with a focus on theory and research related to emerging adulthood, which includes the age range of approximately 18 through 29 years. The primary goal of the Society is to advance the understanding of development in emerging adulthood through scholarship, education, training, policy and practice. This goal is promoted through Biennial Meetings, the flagship journal Emerging Adulthood, and a website that includes information on topics, events, and publications pertaining to emerging adults from diverse backgrounds, cultures, and countries. The society's membership includes over 500 international researchers, policy makers, educators and practitioners with special interests in development during this period of life.
Morgan's research examines: adolescent and emerging adult sexual and romantic relationship development; sexual orientation/identity development, specifically bisexual and heterosexual identity development; social contexts of sexual development (e.g., parent-child relationships, peers, and media; and narrative identity studies and methodologies.
The Department of Psychology at Springfield College offers a wide range of educational opportunities and experiences in both undergraduate and graduate study. Springfield College has long been at the forefront of psychology education and has a strong record of preparing professionals who are broadly trained and equipped to enter the workplace with practical experience gained through fieldwork or internships. Springfield College undergraduates are also prepared for graduate school in psychology or in applied fields such as school guidance counseling, clinical psychology, and more.
Founded in 1885, Springfield College is known worldwide for the guiding principles of its Humanics philosophy—educating students in spirit, mind and body for leadership in service to others. With its foundation of academic excellence and rich athletic heritage, Springfield College prepares students with real-world leadership skills for careers that transform lives and communities. The college offers a range of undergraduate and graduate degree programs in the fields of health sciences, human and social services, sport management and movement studies, education, business, and the arts and sciences. It also offers doctoral programs in physical education, physical therapy, and counseling psychology. The college is ranked in the 2016 edition of "Best Colleges" in the top tier of "Best Regional Universities – North Region" by U.S.News & World Report, and is designated as a premier Leadership Development Center by the YMCA of the USA. More than 5,000 traditional, nontraditional and international students study at its main campus in Springfield, Mass., and at its School of Professional and Continuing Studies across the country.
-30-