Dance/Pre-PT to DPT
Dual Degree
Dance and Pre-PT to Doctorate of Physical Therapy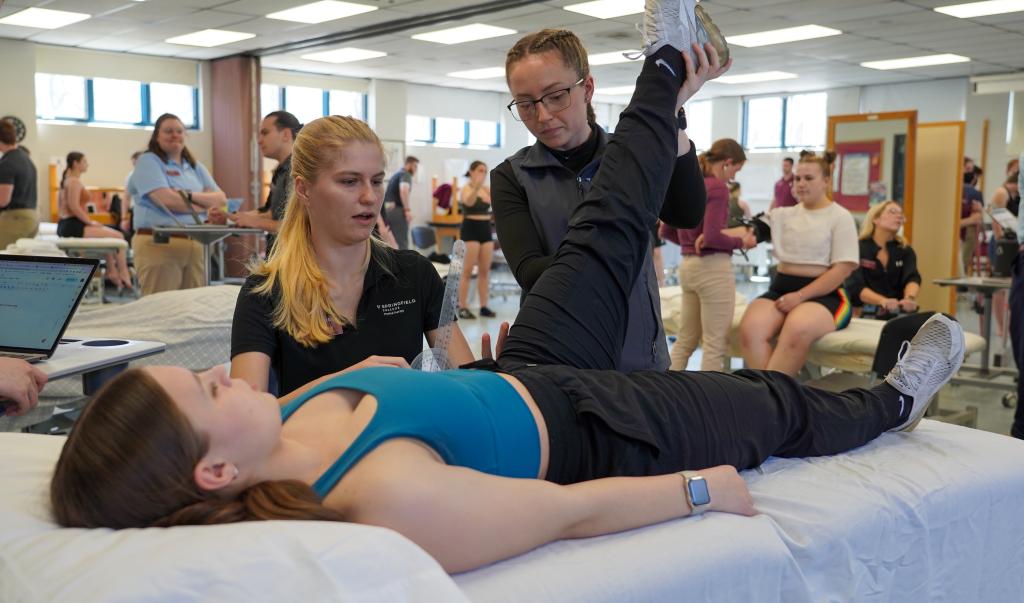 The Dance/Human Services: Pre-PT to Doctor of Physical Therapy (DPT) at Springfield College taps into two of our already existing programs to provide a unique experience for students who want to focus their academic studies in two related disciplines: dance and movement studies and physical therapy. 
The program will admit students to an undergraduate dual-degree program in both dance and health science on the pre-physical therapy track (HSPT) with direct entry to the DPT program for graduate studies (contingent on meeting the HSPT to DPT academic standards).
The combination of Dance and Physical Therapy studies, both of which revolve around human movement, is natural. There is a growing demand for Physical Therapy for dancers and other performing artists and a lack of PTs who have the dance major background that many dance companies and performing arts organizations look for in their hires. This program was created to meet the need for trained PTs who understand dance/dancer's body/baseline is different from an average person. 
Dance Audition
Auditions are required. Auditions take place in the dance studio on the Springfield College campus, they may also coincide with an undergraduate open house.

Audition Dates:*
Auditions take place in November and February.

Please email admissions@springfieldcollege.edu to register for an audition.

*Contact Sarah Zehnder, director of dance, at szehnder@springfield.edu to arrange an alternative in-person audition. For anyone unable to attend an in-person audition, video auditions also may be submitted.

Instructions for video submissions:
30-second introduction (tell us a little bit about yourself)
2-3 minute solo in any style that best showcases you as a dancer (all styles welcomed and encouraged)
Create an unlisted or private Vimeo or YouTube link (if private, please include password) and send to Sarah Zehnder, director of dance, at szehnder@springfield.edu by the deadline listed above.