Exercise Physiology (PhD)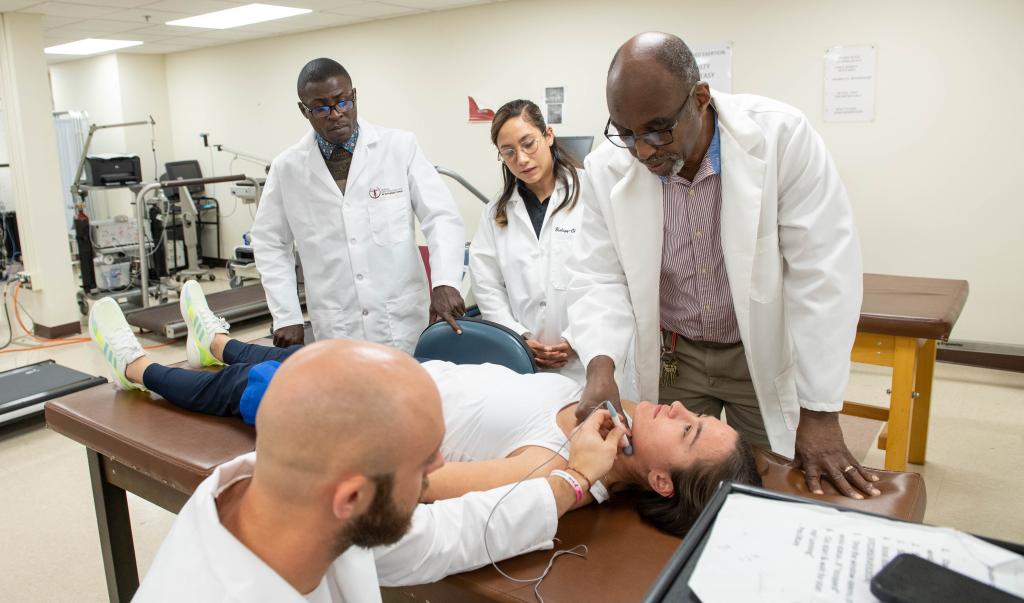 The PhD in Exercise Physiology at Springfield College gives students a comprehensive understanding of Exercise Physiology and prepares them to teach a broad range of Exercise Science related college-level courses. In addition to a common core, students have the flexibility to focus in either Sports Physiology or Clinical Exercise Physiology depending upon their professional interests.
In addition to required courses in the specialization, you'll take courses in pedagogical content knowledge and issues in higher education, which prepare you for entry to a higher education teaching career. You'll graduate with a deep understanding of the field, as well as how to navigate being a professional in higher education.
Students will engage in professional activities including publishing in peer-reviewed journals and presenting at both regional and national conferences prior to graduation. Dissertations are developed in collaboration with knowledgeable faculty and yield publishable results.