About This Program

Admissions Contact

Program Contact

Curriculum and Delivery

60-credit program
Courses offered on campus in Springfield, Mass.

Full-time Weekday 

Full-time Evening

Part-time Weekend

Courses offered on campus in Worcester, Mass. 

Start Dates and Duration

Start in September (Fall semester) or January (Spring semester)
Attend full- or part-time
Full-time: Complete in 2 years
Part-time: Complete in 3 years

Paying for Your Education

Fieldwork

Career Opportunities

Looking for other degrees in Social Work?

Upcoming Events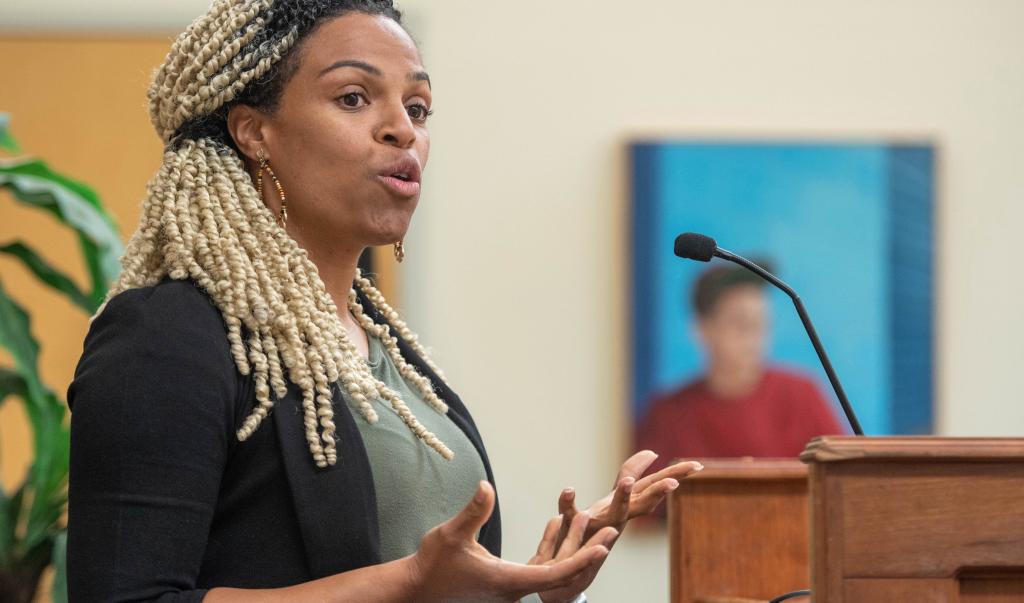 The Master of Social Work (MSW) at Springfield College provides students with the education and experience needed to make a difference in the field of social work. Hands-on experience and faculty members who are recognized for their work locally, nationally, and internationally for their work, provide students with a well-rounded social work education.
The Master of Social Work prepares social workers for professional practice through a single concentration in advanced generalist practice. Students graduate well-equipped to work at the individual, family, group, organization, and community levels with evidence-based and knowledge-guided practice.
Program Options
MSW Weekday Program (full-time, two years)- In this option, classes meet on Tuesdays and Thursdays from 9 to 3:50 p.m.. In addition to classroom work, a field practicum is required in each of four semesters and participation in fall field seminars is required. The field practica take place during weekday business hours.
MSW Evening Program (full-time, two years)- In this option, classes meet on a weekly basis on Tuesdays and Thursdays from 5:15 to 8:30 p.m. All courses are in a hybrid format.
MSW Weekend Program (part-time, three years)- In this option, classes meet seven times per semester in the fall and spring and in two summer semesters, on Saturdays and Sundays from 9 to 3:40 p.m. In addition to classroom work, a field practicum is required in the fourth, fifth, seventh, and eighth semesters, along with fall field seminars. The content and quality of the weekday and weekend programs are the same. The field practica take place during weekday business hours.
Mission:  
Through the teaching of social work knowledge and practice, the Masters in Social Work program at Springfield College prepares individuals to meet universal human needs in order to engender mutually beneficial interaction between individuals and societal systems at all levels, based on principles of economic and social justice, dignity, and human rights.
Accreditation
The Springfield College Master of Social Work program is accredited by the Council on Social Work Education (CSWE), the official accrediting body for social work programs in the USA. This enables graduates to take professional social work licensure examinations in all fifty states.
How to Apply:
International Applicants
All international applicants from non-English speaking countries are required, in addition to the items listed above, to submit:
Proof of English language proficiency by way of the TOEFL or IELTS. Other tests may be accepted on a case-by-case basis. Please refer to our language requirements for more information on acceptable tests, minimum scores, exemptions, and conditional acceptance. If your undergraduate degree was earned in the United States and you successfully completed college-level English, we will consider English language proficiency met.
Please note: Transcripts must be in English. If the transcript is not in English you will be required to submit a professional credential evaluation completed by any member of the National Association of Credential Evaluation Services (NACES). For this we recommend SpanTran, with its customized portal for Springfield College applicants. World Education Services or Josef Silny & Associates, Inc. are also recommended for your credential evaluations.
The staff in the Office of International Admissions can assist you with questions you may have about enrolling at Springfield College as an international student by emailing intladmissions@springfieldcollege.edu.
Application Deadlines
Domestic Students:
Fall Start
Application Deadline: August 15
Spring Start
Application Deadline: January 1
International Students:
Fall Start
Application and Supporting Materials Deadline: May 1
Spring Start
Application and Supporting Materials Deadline: September 1