Health Promotion
Major and minor
Bachelor of Science
About This Program

Program Contact

Curriculum and Delivery

Courses offered on campus in Springfield, Mass.

Promotes the growth and development by fostering decision making, critical thinking, and communication skills that lead to personal and social responsibilities.

View a sample schedule

Career Opportunities

Paying for Your Education

Looking for graduate programs?

Upcoming Events

The 50th Anniversary of The Karpovich Lecture
Exercise Physiology Research at Springfield College: Then and Now
October 11, 2023, 6:30 p.m.
Register for the Karpovich Lecture

Sunday, November 5, 2023 at 9 a.m. - 2 p.m.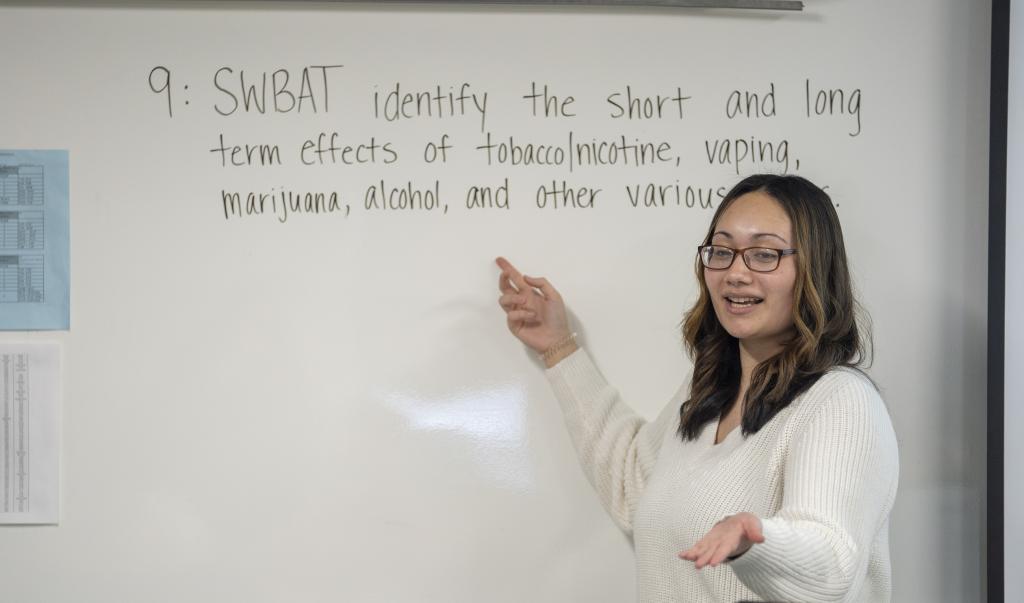 Do you want to advocate for the health of individuals, families, and communities? Do you want to enable people to increase control over their health and prevent diseases while stressing the importance of healthy living?  Majoring in Health Promotion at Springfield College will help you get started.
You'll be prepared to become a health professional in public health sectors at the local, state, national and international settings. You'll have the skills to plan, implement, and evaluate health programs in schools, community health centers, health care organizations, and work sites. And, you'll know the educational strategies that support healthy decisions and lifestyles.
Graduates work to encourage health-conscious living by focusing on the individual and the influences that affect a person's health.
Students may accelerate their undergraduate curriculum to take graduate courses in their senior year and complete the 4+1 Health Promotion program with a Bachelor's and Master's degree.